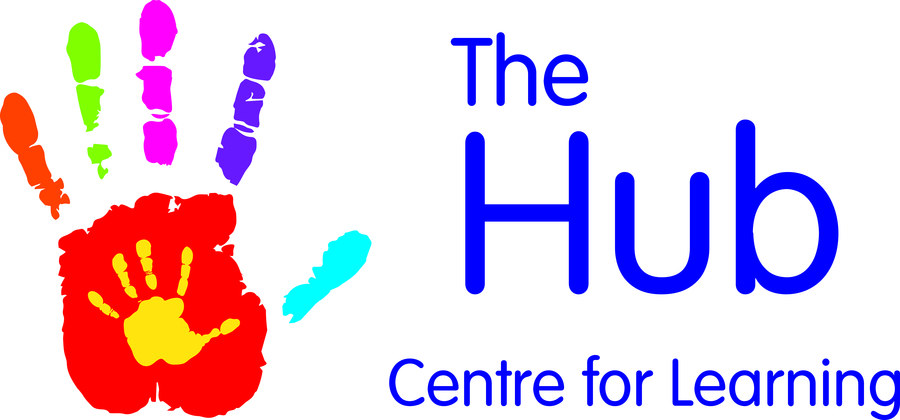 Welcome to The Hub
CHRISTMAS UPDATE: PLEASE CLICK ON THE VIDEO ABOVE TO WATCH OUR CHRISTMAS SONG
The Hub is a nurture classroom,

supporting children of all ages. We exist to build links between our children and their peers, and to ready them for joining their age appropriate class in school. We also provide facilities to support children from other classes in their academic and social development.

To compliment our classroom based learning we spend one day every week learning outside, run a mile every day, practise yoga and mindfulness meditation, undertake work to improve our school environment, learn practical skills such as woodwork and DIY and work together to improve our social and emotional development.
The Hub is working hard to spread the word about NURTURE across the school; to parents, carers and families; and to the wider community.
Please scroll down for details of our:
Three Frame Day,
Executive Functioning Curriculum,
Healthy Body/Healthy Mind

activities,
Zones of Regulation

and
Emotion Coaching

programmes

.
Here is what the children have to say about The Hub:
"My favourite thing in The Hub is my teachers and the outside learning. I made a sign with Miss Whittaker. Mr Burrows helped me make a dinosaur out of clay. I like to talk about things to Mrs Smith. Mr Burrows lets me work out how to do stuff by myself. Mr Stevens teaches us good sportsmanship. Miss Toon makes sure I am ok."
"The Hub likes to share and work together in friendship. I love playing conkers because you can play in friendship. I love to do things together with my friends."
"We like to help one another in cooking and everything. I like making things out of wood and I help other people. We have learned to use different tools like drills and a fret saw."
"I like to let my friends know my feelings and tell them happy things. Inside Out was awesome. We talked about feelings. Anger is my favourite."
"I enjoy being outside for a whole entire day. My favourite time of the day is when we do mixed martial arts and in guided reading I sat in a tree to read."
"One of my favourite things is going in the Calm Cave. I like playing on Reading Eggs and Khan Academy Maths in our own ICT suite."
"We have done lots of great things. We have made balloon-car-racers and did planting acorns and conkers. We do lots of great things. Last week we did a vegetable show."
"We tell stories to people and friends. Yesterday, I got to sit in the 'Once upon a time chair' under the tree and tell everyone a story about all of us going to a skate park."
At the end of Friday, we all sit down together for a cup of chamomile tea and some Hub baked flapjacks to reflect on the highs and lows of the week and to talk about the week ahead.
Leicestershire Police invited The Hub to go on a team building kayaking day at Conkers after a visit to Coalville Police Station. A great time was had by all with rides in the riot van, kayak races and ice lollies at Conkers.
Tea and cakes with Hollywood superstar Rob Lowe helped give us ideas to write a comic story in the style of David Walliams.
Recent Events: SPRING 2019
This Term, Frame 1 Child Led Topic Learning is all about enjoying Fiction Writing but, as usual, what we are writing about is up to the children themselves! So far we have published Comedy Stories along the lines of David Walliams, Fairy Tales, Superhero stories and Murder Mysteries.
In Frame 2 Skills Lessons, pupils and adults alike are practising and challenging themselves to a series of tests in handwriting, spelling, times tables and 99 club Maths.
Afternoons are filled with Art, Science, Forest Schools, School Pride, Cooking, Lego Club, Game Playing and Construction Time as we Nurture social and communication skills and strengthen our Executive Functions.
Project Work
In the Thematic Frame of the day, we lead our own learning by each choosing a topic of interest to us to plan, research and write an information book about. We have mixed hands on work such as using woodwork skills, photographing motorbikes and making scale models with designing the layout of and writing information pages to appeal to and keep our readers' interest.
ICT Software
In the Proficiency Frame of the day, as well as our classroom based lessons, we have been using Reading Eggs, Kahn Academy and Lumio Maths software to enhance our learning. All these websites are accessible from home using your log-ins and passwords and feed back directly to your teacher who can monitor your progress and set you new challenges.
Outdoor Learning
In the Experiential Frame of the day, we have been making the most of the good weather; spending lots of time outdoors, constructing shelters and ramps, role playing dramatic fire brigade rescues, learning to identify British trees and tidying the vegetable garden ready for the autumn harvest.
Cooking
In the Experiential Frame of the day,we use our classroom kitchen to prepare and serve bagels for breakfast, fruit for break-time and drinks throughout the day. Recently the children also prepared pizzas and cakes in the classroom too. we decorated the cakes with the shapes of different tree leaves we had learned about in Science.
School Pride
In the Experiential Frame of the day, we maintain the school's outdoor learning area, sow and water plants around the school, look after the fish tank in the foyer, pick up litter, weed the vegetable plots and compost the fruit break waste. As part of the school community are proud of our school environment and look after it and improve it where we can for ourselves sand others.
Healthy Body/Healthy Mind
In the Experiential Frame of the day we do lots of activities to keep our bodies and minds healthy. As well as taking regular Brain Breaks and doing Mind Gym exercises, adults and children alike practise Yoga Pretzels and Mindfulness Meditation as well as running a mile every day. At the time of writing, we have run a half marathon worth of Daily Miles.
Practical Skills
In the Experiential Frame of the day, we learn lots of practical skills which we will be able to apply in our futures. We use our hands to paint and mould objects out of clay, our work bench and tools to make things out of wood and DIY skills to enhance our learning environment. We are currently renovating an old exercise bicycle and fitting it with a desk top so that those with an excess of energy can cycle and work at the same time!
The Hub Philosophy and Pedagogy
The Hub operates the

Three Frame Day

pioneered by The Green School in Bali

to improve pupil engagement and encourage child lead learning through enquiry. The day comprises:
Frame 1:

0900-1100 The Thematic Frame of child lead topic learning
Frame 2:

1100-1200 The Proficiency Frame of teacher taught skills
Frame 3:

1300-1500 The Experiential Frame of enquiry based learning
The Hub teaches

Executive Functioning Skills

to underpin the teaching of the academic curriculum and develop the children's learning skills and life skills:
1) Goal Setting and Task Initiation
2) Flexible Thinking
3) Planning, Prioritising and Organising
4) Accessing Working Memory
5) Self-monitoring and checking
6) Emotional and Impulse Control
The Hub believes the adage

'a healthy body and a healthy mind'

hence we begin the day with a yoga session, run for a mile every day and undertake mindful meditation every afternoon. At the start of the day and after breaks we sit down to share a healthy breakfast, fruit and drinks.
CORONA VIRUS LOCKDOWN UPDATE:
We are really sorry that you can not be in school at present. However, I am setting you work to do every day on the School's Weduc Website.
Your Hub Class Homelearning Timetable for tasks set on The Hub Weduc Page is attached below.
You can also access Timetables and Homelearning Tasks on your Mainschool Class Web Page and Mainschool Class Weduc Page.
Please keep in touch via the Messaging portal on the Weduc Website.
Looking forward to seeing you all again in the not too distant future, Mr Burrows and the Hub Team.