Welcome to Investigators.

We are a Year 6 class of 30 pupils.

Mrs Cheetham is our class teacher and Mrs Marlow is our senior HLTA.

We work extremely hard in our class and ensure twe are good role models to the younger children in school.
Take a look at our class page to find out about the exciting learning taking place in Investigators!
Our P.E. activities are scheduled to take place on Tuesdays. Forest Schools sessions are on Fridays.
Investigators 2019/20
Once again, we are off to PGL this half term and WE CAN'T WAIT!!!!!!
HOMEWORK
We have high expectations of children to complete homework in Year 6. We believe this extension of learning at home helps the children consolidate and expand their knowledge. It also encouraged them to become more independent over their learning in preparation for secondary school. Our homework consists of a mixture of weekly spellings (taken from the Y5/6 list below), Mathletics (a fun, online Maths programme with tasks set by the teachers) and CGP Revision guides. In addition, our children are expected to read every night either independently or to an adult and they are expected to record this in their Reading Record. Keep up the hard work Investigators!
In September, we headed down to St David's church to showcase our Harvest Festival Vegetable Fashion Show to the rest of the school and parents.
We chose a holiday destination in Australia to write a travel article about.
Take a look at the places below, would you like to visit?
Amazing Aboriginal Artwork
We created patterns within outlines of Australian wildlife using cotton buds and the end of a paintbrush to apply small dots. The patterns built up and looked really effective!
Autumn 1
Our first topic 'G'Day Australia' has enabled us to learn about the geographical features of Australia, as well as the history of Australian culture and traditions. We have had the exciting opportunity to FaceTime a British citizen living in Melbourne, Australia and have written to our Australian pen pals who are in Year 6 over there. We have had a go at some Aboriginal art and written enticing travel article to 'inform' and 'persuade' tourists to visit this beautiful country. We hope you enjoy having a look at some of the work we have been doing this term.
******************************************************************************************************************************************************
Investigators 2018/19
Spring 1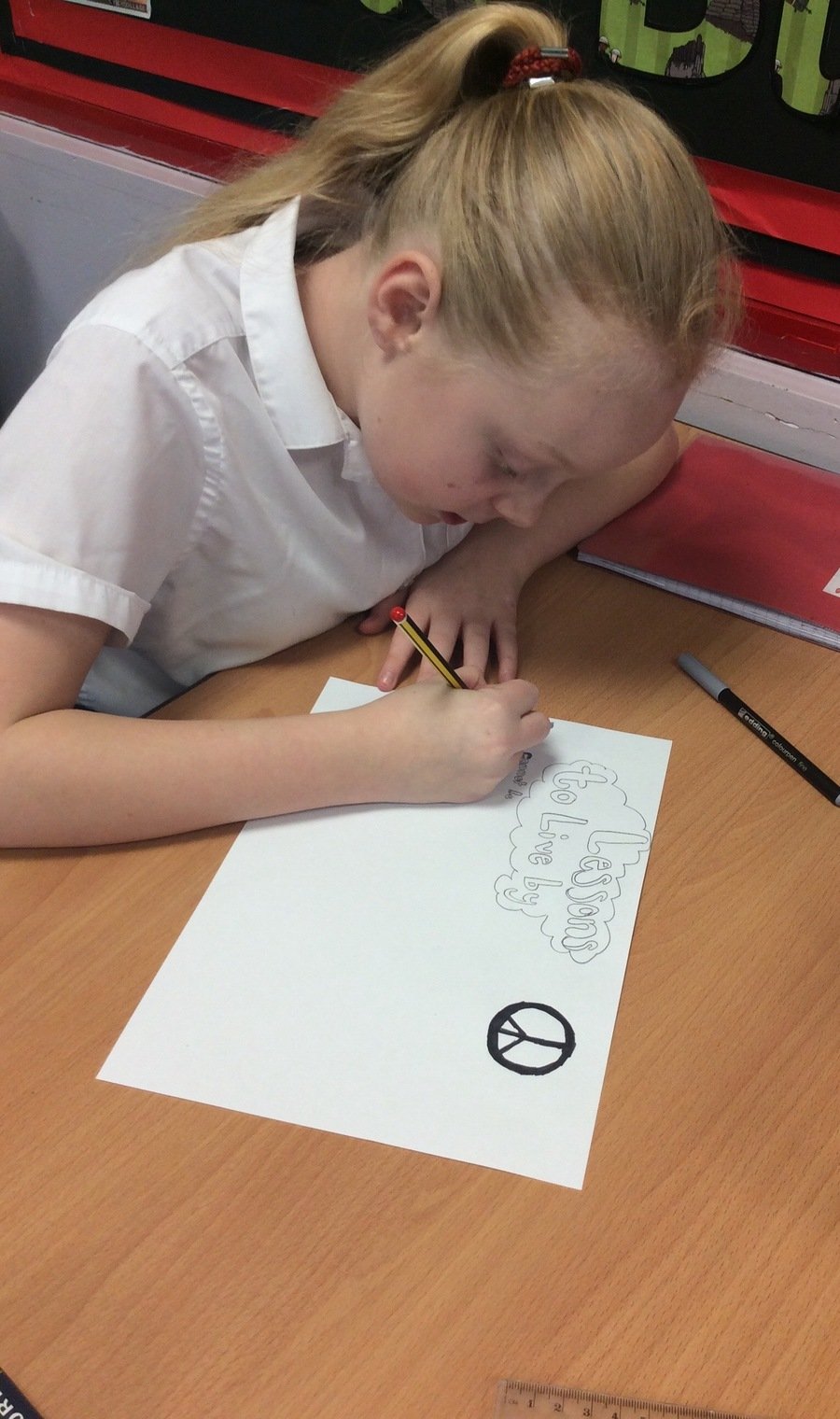 We found out about some of the prejudice and discrimination against the Jewish population during WW2. We respected the sensitive nature of the events that took place and were able to consider what lessons can be learned by future generations. We talked about peace, respect, freedom, open-mindedness and tolerance-all ideas that encompass our Warren Hills Nurturing Schools approach. The children in Year 6 showed maturity, compassion, empathy and sensitivity during these lessons and they made us feel proud of the fantastic students they are.
After the morning register, the air raid siren began to sound. We were all instructed to line up and make our way to the air raid shelter. It was very dark in there and our teacher gave us torches for light. There was very little room inside and we sang songs and played games to pass the time. On returning to the classroom we discovered the devastation that had been caused by The Blitz. We discovered homes ruined and the ARP wardens came to deliver news of those who had lost their lives.
Investigating Light in Science
A range of coloured overlays were used to investigate how we see colour.
We enjoyed experiencing cooking WW2 recipes using traditional 1940s rationed ingredients. We made spam and egg sandwiches, carrot scones and honey cakes. Then we sampled each groups' recipe-we really enjoyed them.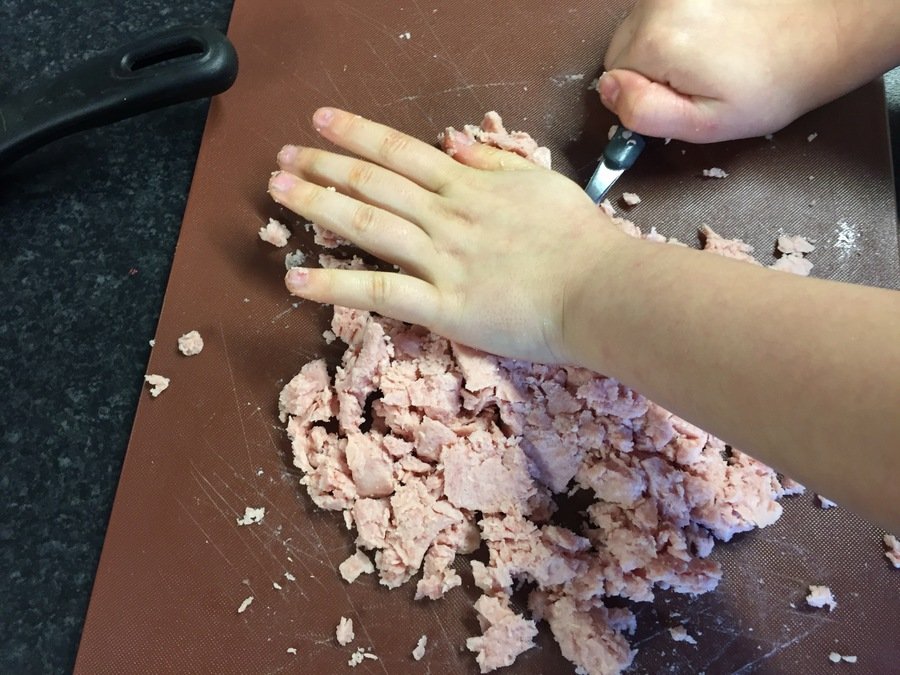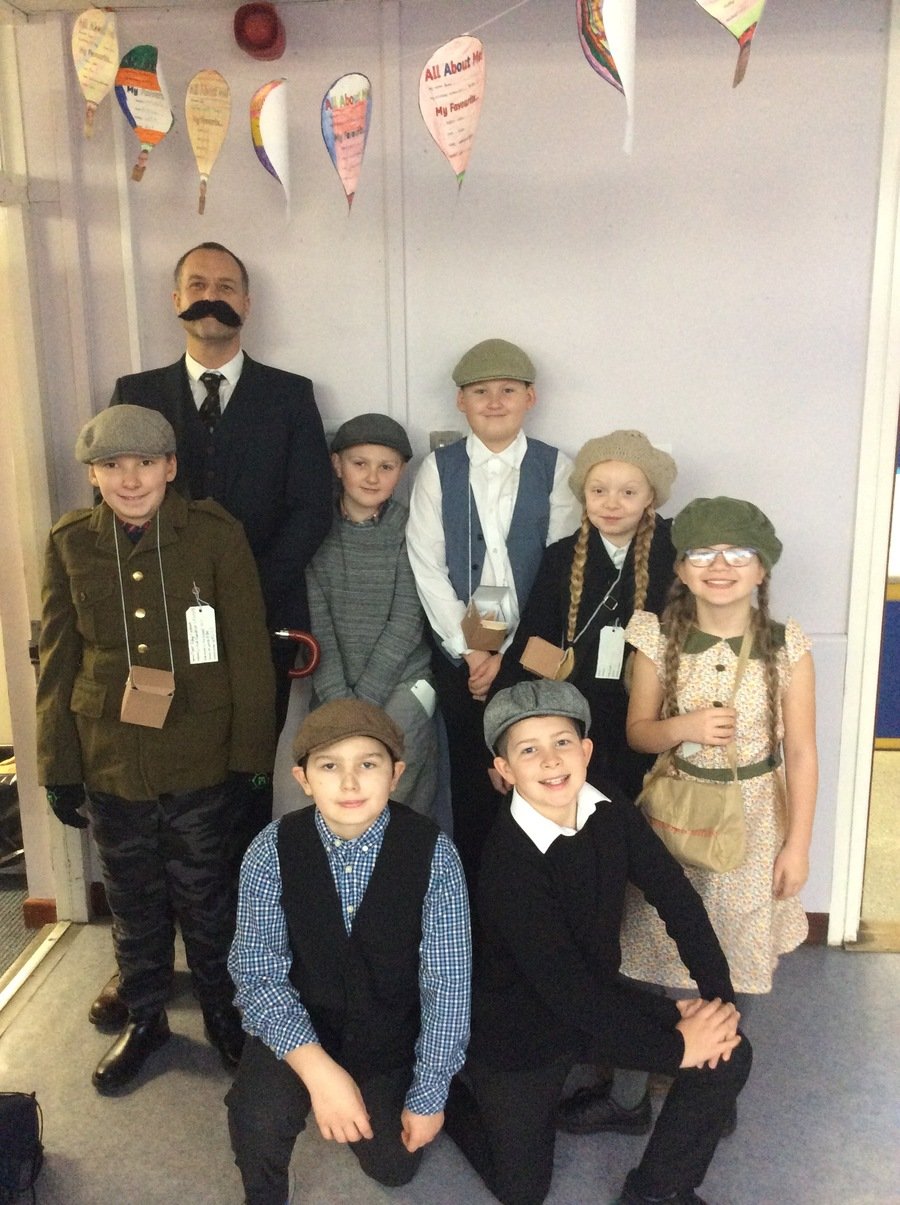 We had an amazing trip to Beaumanor Hall where we spent the day being evacuees. What fun we had shopping for our rations in a 1940s shop and spending time in a 1940s classroom! After lunch, we even got to experience an air raid shelter where we sang songs and listened to the bombs overhead.
Autumn 2
What a Scream
Cobweb Craft
As part of our Creative topic, we are writing spooky stories in Literacy to enable us to demonstrate our ability to build tension and develop atmosphere. In Art, we created 3D cobwebs using balloons, wool and PVA glue. The wool was soaked in glue and then wrapped around the inflated balloon several times. The balloons were left overnight to dry, then popped in the morning and the deflated balloon removed. We were left with spherical cobwebs which were decorated with spiders made from black pipe cleaners. The cobwebs were hung from the ceiling and we will refer to them when we are writing our spooky stories to aid our description and help us in creating an eery atmosphere.
Pumpkin Patch @ Cattows Farm
On Thursday 25th October, we headed off to Cattows Farm to take part in a morning of picking pumpkins. Whilst we were there we completed a number of activities including measuring the circumference of the pumpkins and sketching them. We even found time to warm our hands around steaming cups of hot chocolate in the Farm Shop and Tearooms. Thank you to the parents joined us and helped make it an enjoyable event. When we got back to school, we embarked on a carousel of pumpkin related activities including carving pumpkin designs, making soup and homemade bread and pumpkin paper crafts. What a busy day! We thoroughly enjoyed the pumpkin soup that we warmed and ate after break the following day.
Brilliant Blood
In Science, we have been finding out about the circularity system. We have been naming the different parts and developing our understanding of how the heart functions. We planned an experiment to investigate the length of time it took 'blood' (coloured water) to flow through different sized tubing to develop our understanding of how blood travels through our bodies. We ensured that our experiment was a fair test and wrote it up using diagrams to show method, tables to show results and a strong conclusion that referred back to our original predictions.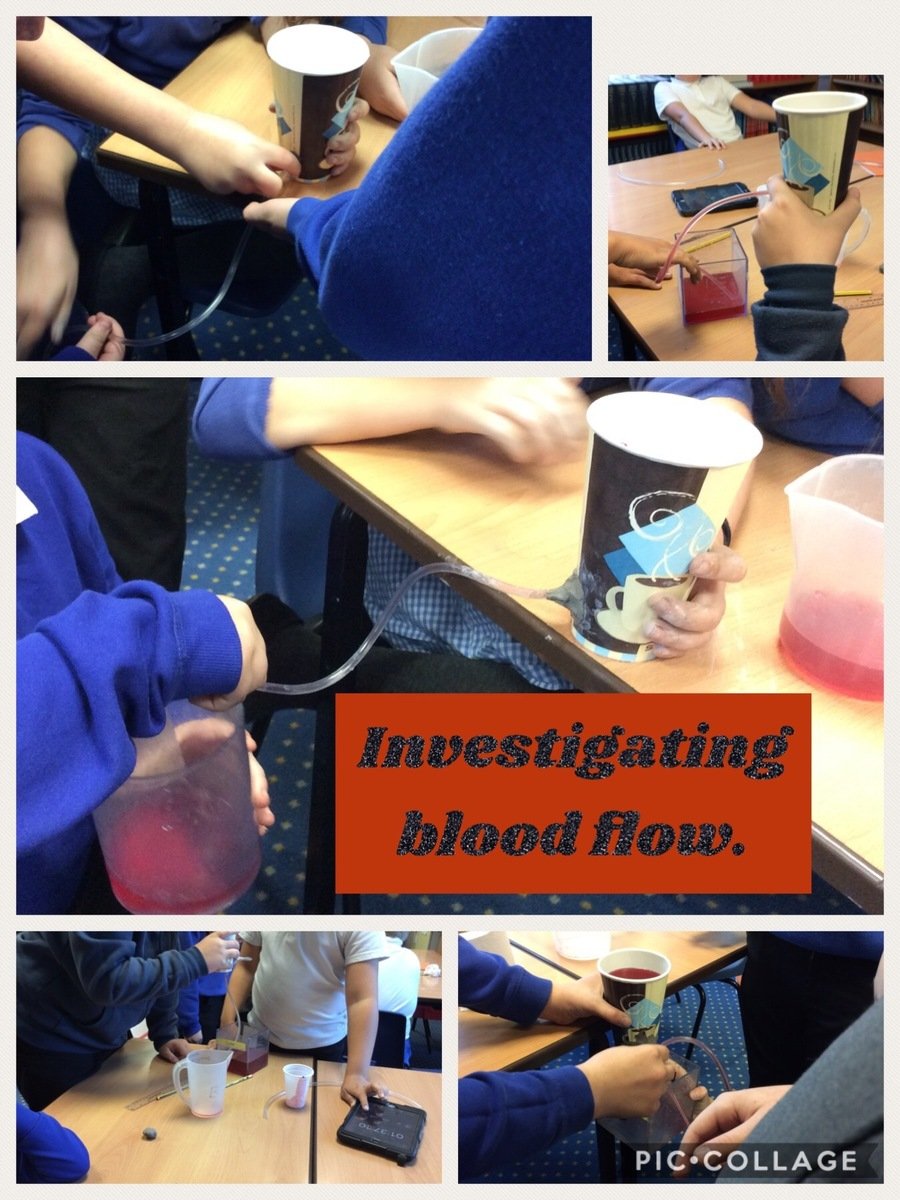 Magnificent Maths
We have been very busy in Maths so far this term! From our place value and calculation work at the start of the year, to investigating fractions more recently. We are looking forward to getting into our work on decimals and percentages over the forthcoming weeks, as well as continually revisiting the areas we have previously covered.
Please remember times tables sheets are readily available in the Investigators classroom for any children in Year 6 who may need to take them home to practise. Times tables tests are conducted in Maths weekly.
Take a look at what we will be learning about this half term...
Autumn 1
Hola Mexico
Celebrating the Harvest Festival in Church
Along with the rest of the school, we took our annual stroll down to the local church this half term where we were joined by parents and friends from the local community. The audience were treated to a fantastic drama piece performed by Year 6, all about a lonely scarecrow.
Homework
Please remember that homework tasks will be set each half term. Additional homework for Year 6 children in preparation for SATs will be sent home to be completed during school holidays. Weekly spellings lists are given out every Monday and are tested the following Monday. We encourage all children to take their reading books home regularly.
We have already had a fantastic response to homework this year, with some delightful creations being made. Take a look at the pupil's work below! We also had a fabulous selection of writing including detailed fact files and information books all about Mexico. Keep up the hard work Investigators!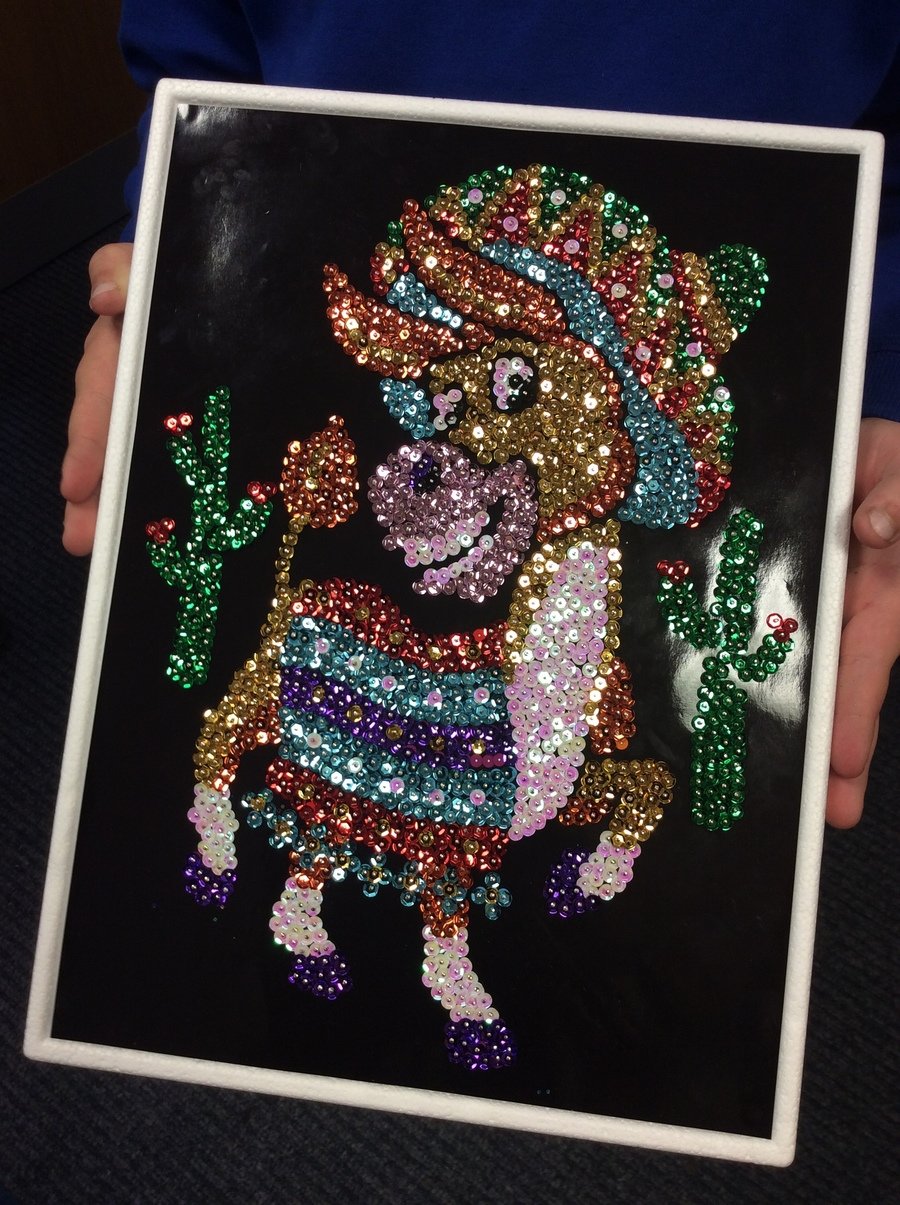 ICT and Literacy
After learning how to effectively search the internet and retrieve and record information, we made posters all about Mexico. We made the posters interactive and engaging to keep the reader interested, whilst providing them with a wealth of information about the country's geography, culture and traditions.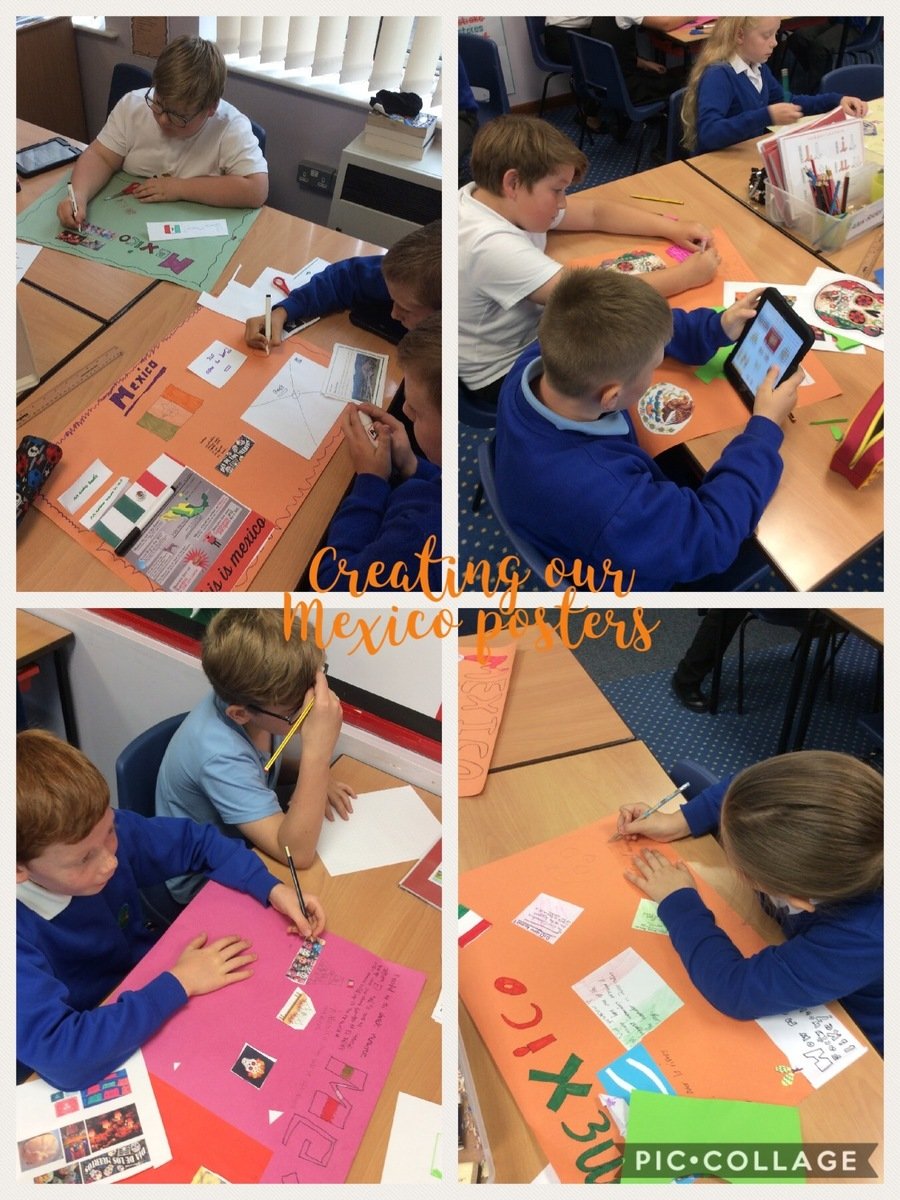 What a treat, it is D and T week!
As part of our topic, we looked at the history and origin of the cocoa bean and the significance of this ingredient in Central American cookery. We conducted market research by surveying other classes to help us establish the most popular type of chocolate bar in today's society. We then designed our own chocolate bars and packaging based on our findings. Next, we made our bars and produced our own 'foil and wrap' packaging. Finally, we each tasted one another's bars and evaluated them, making suggestions for future improvements.
Terrific Tag Rugby
In PE, we have been having a great time playing tag rugby out on the field with our Sports Coach, Mr Stevens. Let's hope the weather continues to hold out, so we can keep on enjoying the field this half term!
Tasting Tacos
We looked at different food groups and healthy lifestyle in Science and in ICT we researched popular Mexican recipes. In Creative, we prepared and cooked Mexican Tacos, which we really enjoyed tasting afterwards! In Literacy, we wrote our recipes using organisational and language features of a non-fiction text.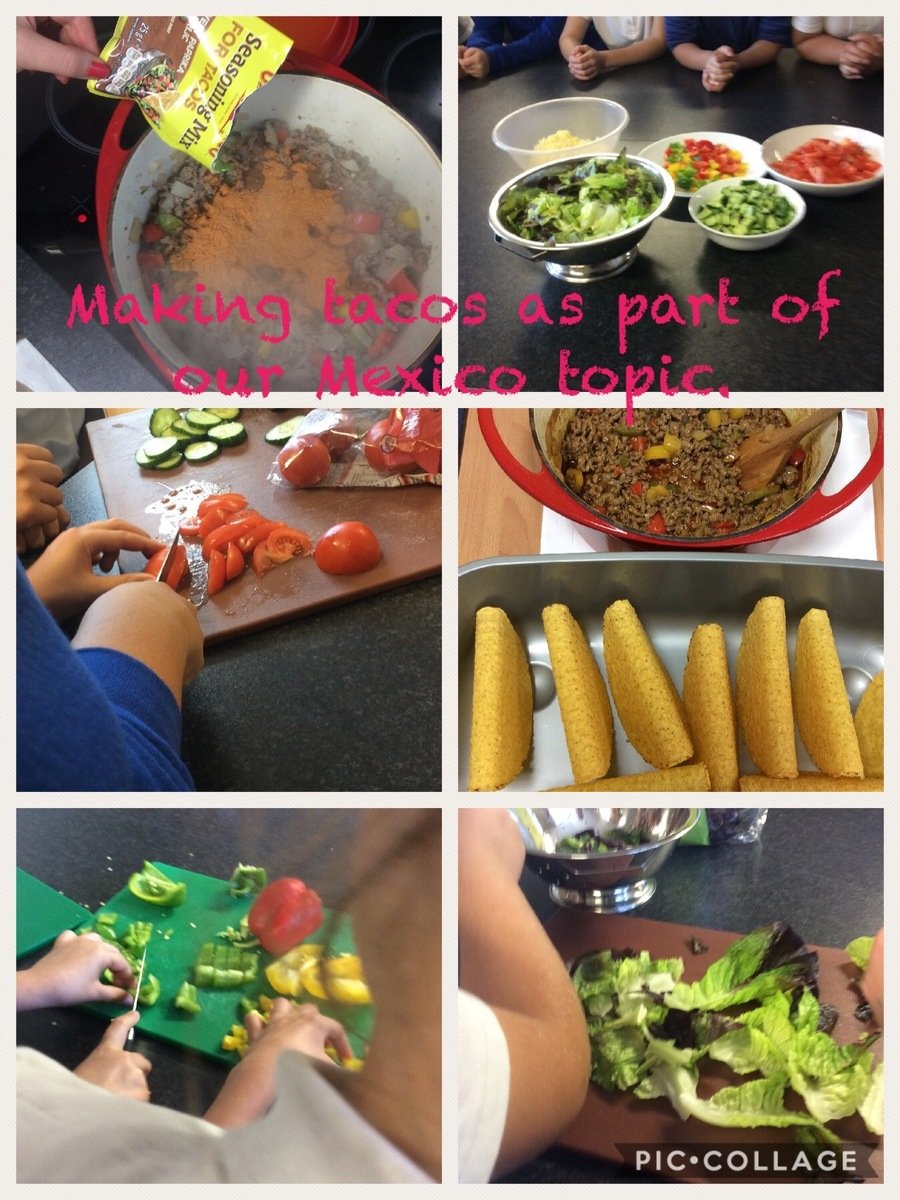 Team Building Games
As part of our 'Transition Day' from Year 5 to Year 6, we took part in a series of team building games, including a competition to build the tallest structure using marshmallows and spaghetti.
Take a look at what we will be learning about this half term...