2019-2020
Heroes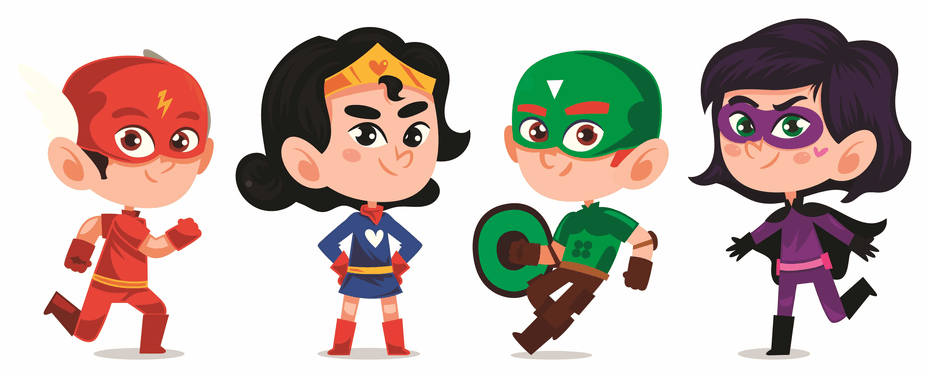 Class information
Teachers: Mrs Felstead (Monday - Wednesday) Miss Horrill (Wednesday - Friday)
Teaching assistant - Mrs Smith
Swimming will be every Tuesday when we will leave at 8.55! Don't forget to bring £1.50 and your swimming hat. All jewellery should be removed.
PE will be on Wednesday mornings with our sports coach Mr Stevens. Please make sure your child has PE kit for indoor and outdoor lessons. TRAINERS are essential.
Welcome back. We hope you have all had a great summer break and ready for the new school year. Reading will be a big focus this year. This will support your child's development in writing. We recommend you listen/share a book with your child for 15 minutes every day. Please make sure your child has their book bag in school every day. Use the link below for some reading ideas.
https://schoolreadinglist.co.uk/
Our topic for the first term is 'Superheroes'.
Homework:
Write/draw/research a real life hero/heroine from the past or present and tell us why they are a hero/heroine.
Or
Choose your favourite superhero and tell us all about them by drawing or writing. What are their superpowers? Where do they live? What do they eat?
Or
Create your own superhero with a special power. Draw and write about them.
Homework can be brought in at any time over the term to share with the class and earn dojo's for effort and presentation.
Maths
We have been learning how to use a ruler to measure things with.
Science
We have been investigating how and why clothes stretch. We then carried out an experiment to see how far different materials would stretch. We used our knowledge of using a ruler to measure the distance they stretched.
We hope you all had a good rest over half term after all those SATs! We have another action packed final half term coming up. Our topic takes a nautical feel so watch out for those pirates! We have sports day and Warren Hills got talent coming up so we hope you have been practising your hidden talents!
Summer 1
We hope you have all had a great Easter and not eaten too many chocolate eggs!! This term is a busy tem with our two trips to the farm and to Tamworth Castle. Both of these trips will support our topic work and inspire our writing. We will also be working towards our KS1 SATs tests and teacher assessments. Please keep up the reading at home to support with this.
Science - Animal habitats
We are going to have a very bouncy first day back! Look out for photos!
PE - Personal targets
We had a bouncing time in PE as part of our Topic work. We had 4 work stations: bench bunny bounce, skipping, bounce a ball and hurdle bounce. Mrs Felstead timed us for 1 minute to see how many bounces we could do then we had a second attempt to see if we could beat our score. We worked with a partner to help count for each other!
Teaching Year 1!
In our PE lessons we have been working in a group making our own games then we taught the Year 1s how to play them. It was harder than we thought and some of us are having second thoughts about becoming a teacher!
Reading practice
We are working very hard at our comprehension reading skills in readiness for our SATs in May.
Bouncy day!
We had a surprise on our first day back - 16 animal hoppers. We had great fun bouncing!
Science
In science we have been talking about how to look after ourselves. We have discussed a healthy diet, exercise and hygiene. We talked about how to look after our teeth so we had a good look at them. Mrs Felstead gave us a biscuit and then we looked to see where it got stuck around our teeth!! Then we had to give our teeth a good brush for 2 minutes.
Measuring fun
We had to work out how many bounces it would take us to travel over 2m, 4m and 6m. Then we had to time each other to see how long it would take to travel over 10m, 15m and 20m.
Children should be physically active for 60 minutes every day. Try using some of the change4life activities below.
Happy New Year!
We hope you have all had a wonderful Christmas and rest and ready for the new term. We are going to get messy this term so be prepared! We will be using the brilliant book 'George's Marvellous Medicine' by Roald Dahl to inspire us.
George's Marvellous Medicine
George's Marvellous medicine has inspired our writing and poetry work. We have come up with some great command sentences....
"Go and get my medicine!"
We have used some great adverbs.....
Grandma began to grow quickly through the roof.
We have used some expanded noun phrases....
George mixed the brown gloopy medicine.
We have used commas in list sentences....
He put in shampoo, lipstick and toothpaste.
We have used some exclamation sentences....
How quickly Grandma grew through the roof!
Hot and cold science
We made jelly using hot and cold water. We even mixed the colours/flavours! Mrs Smith carried out an investigation to see what would happen to different foods when they were heated up. Mrs Felstead had prepared some ice cube paints which were great fun to paint with.
A few of us were chosen to attend a KS1 kurling event at Thringstone Primary School. We had never done this before and we played well.
Chinese New Year
We read the story about how the years were name after the animals. We worked out that some of us were born in the year of the dragon or the rabbit. We made our own dancing dragons.
Science day
We had a brilliant day doing science experiments. Mrs Felstead made an erupting volcano, bag of boom and minty geyser. We made rainbow rain, fizzing potions and a twirly swirly show. We learnt how mixing certain ingredients causes a chemical reaction. Our favourite was the minty geyser because Mrs Felstead nearly got covered in coke!
The Minty Geyser explosion!
Muck, mess and mixture day!
We had a really messy day in the mud kitchen, playing with shaving foam and using our hands and feet to paint with!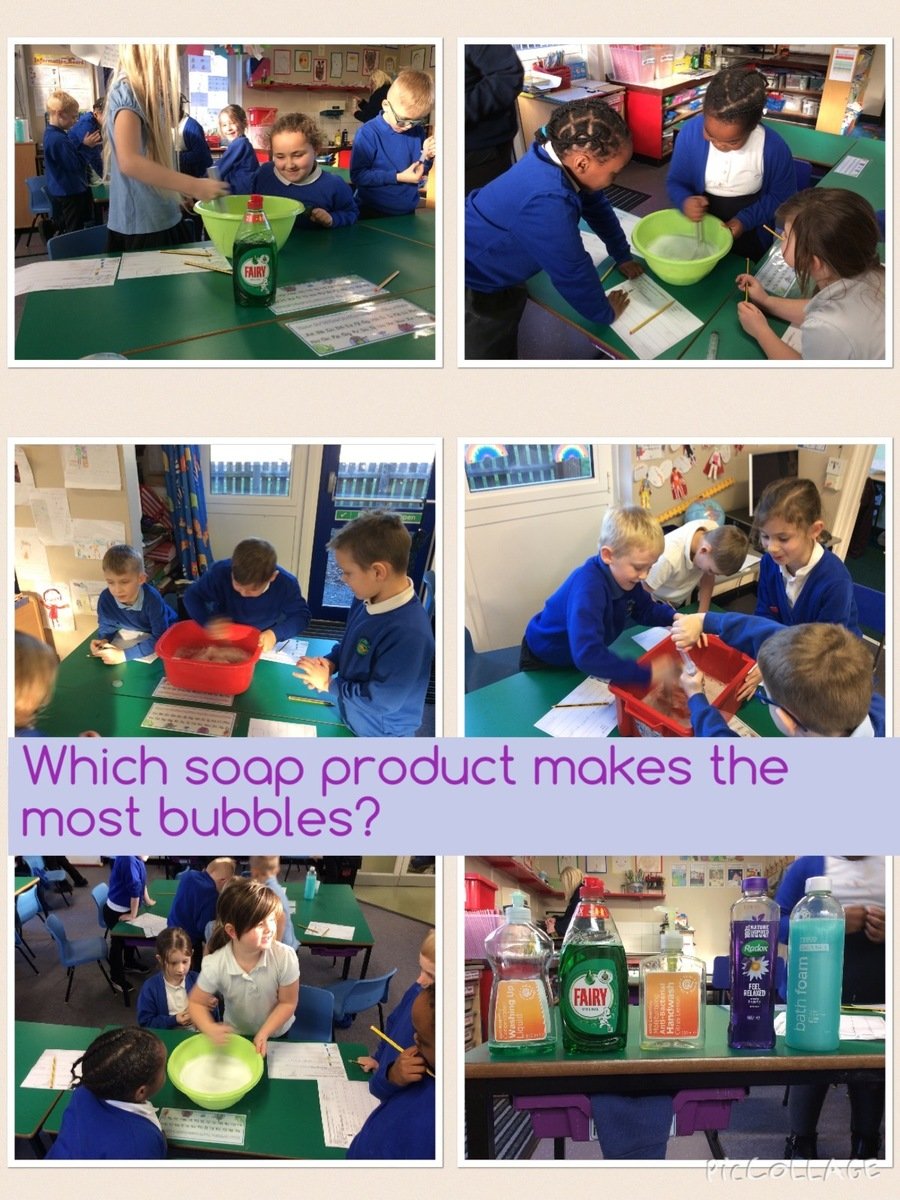 Multi skills festival at the Hermitage Leisure Centre.
We worked with children from other local primary schools, practising and devoloping our sports skills.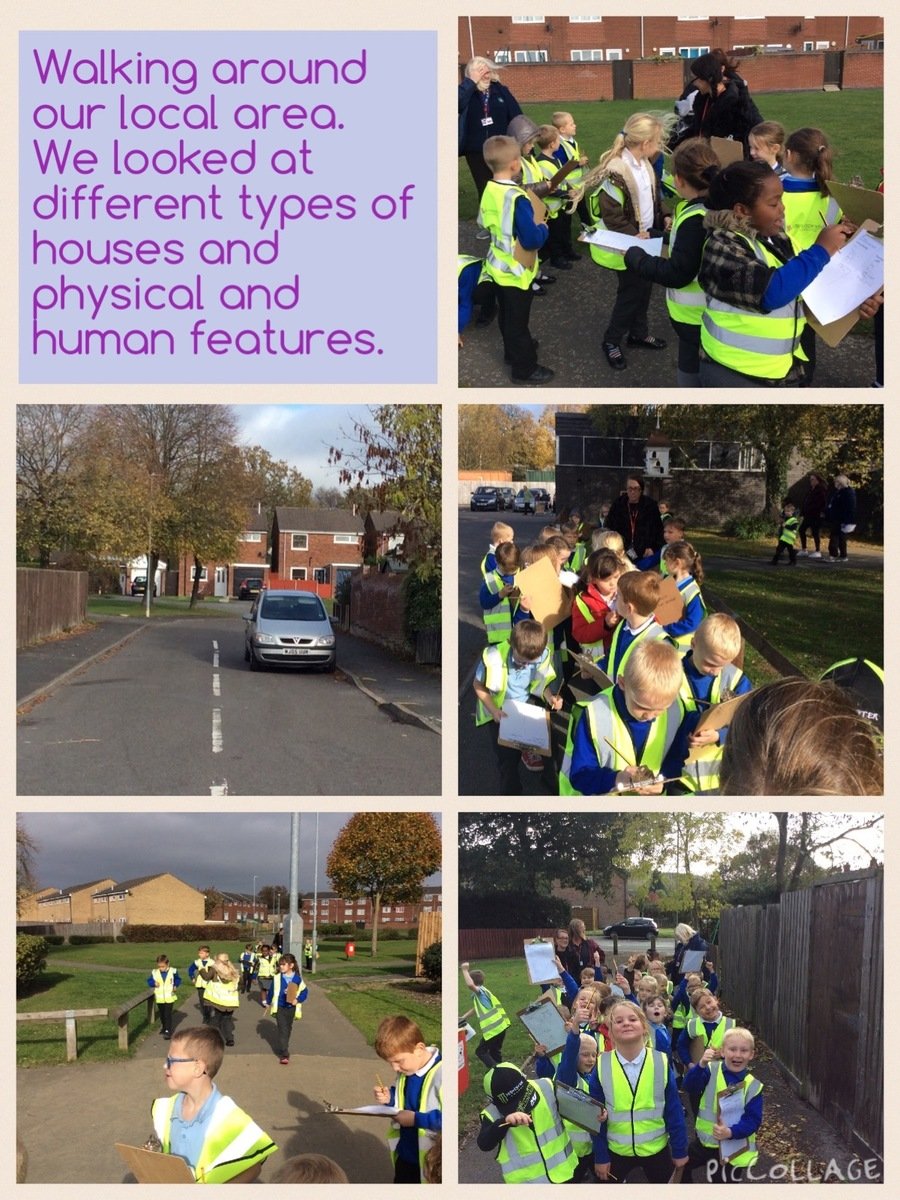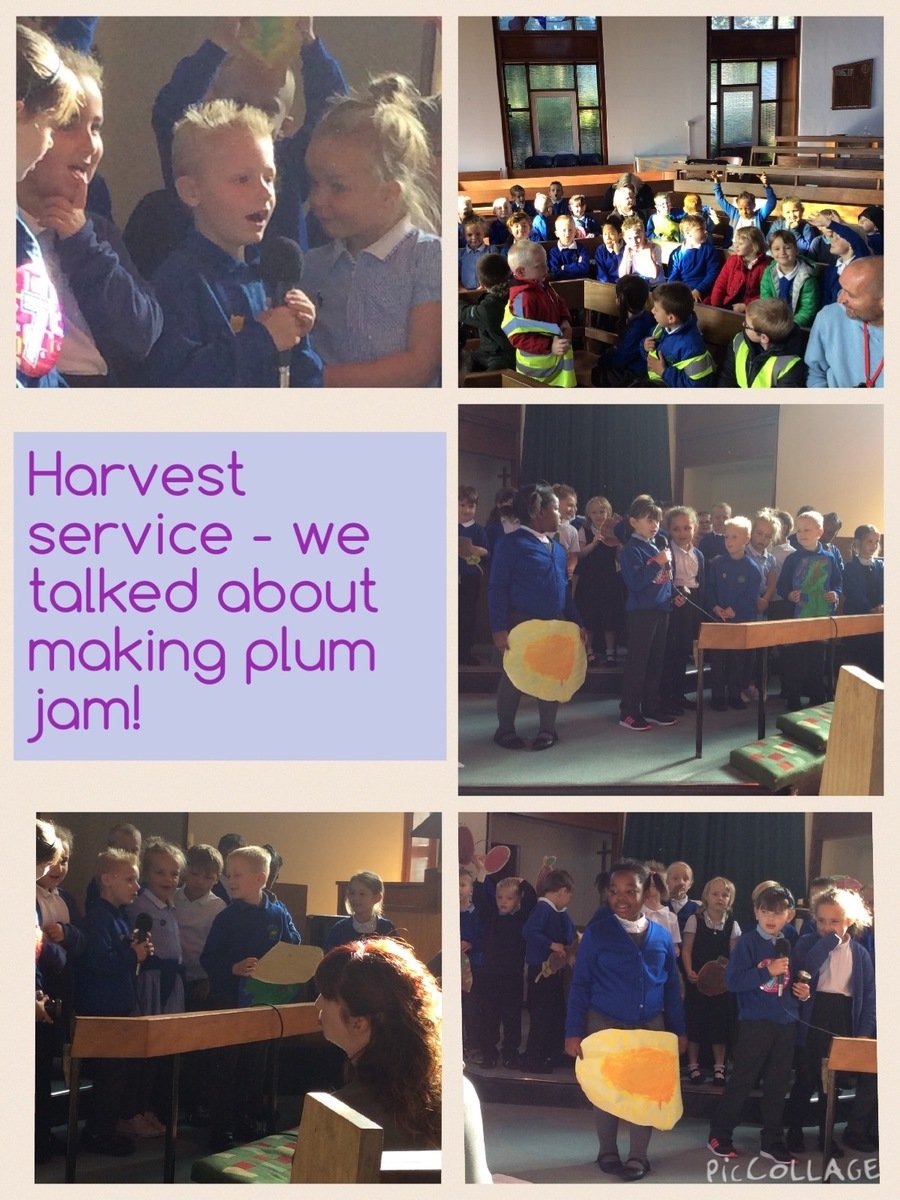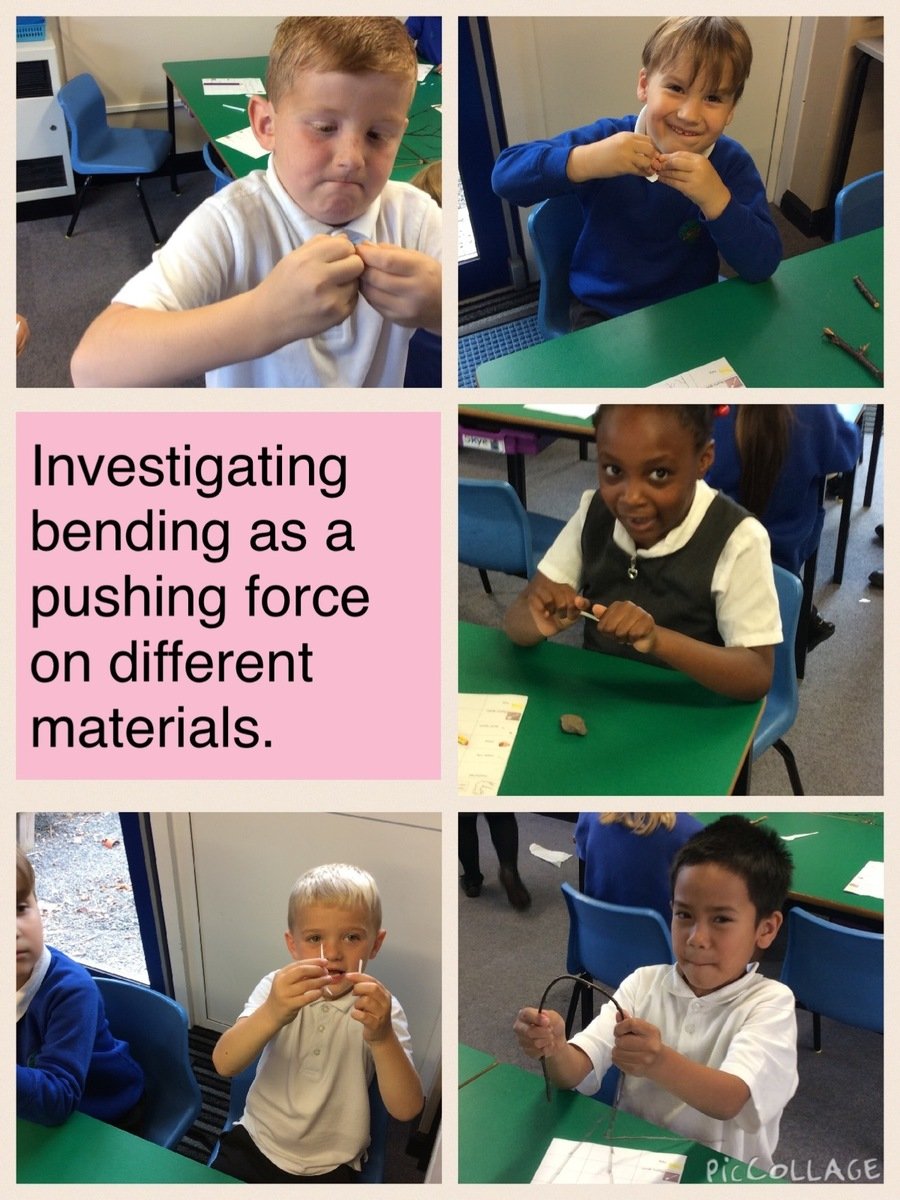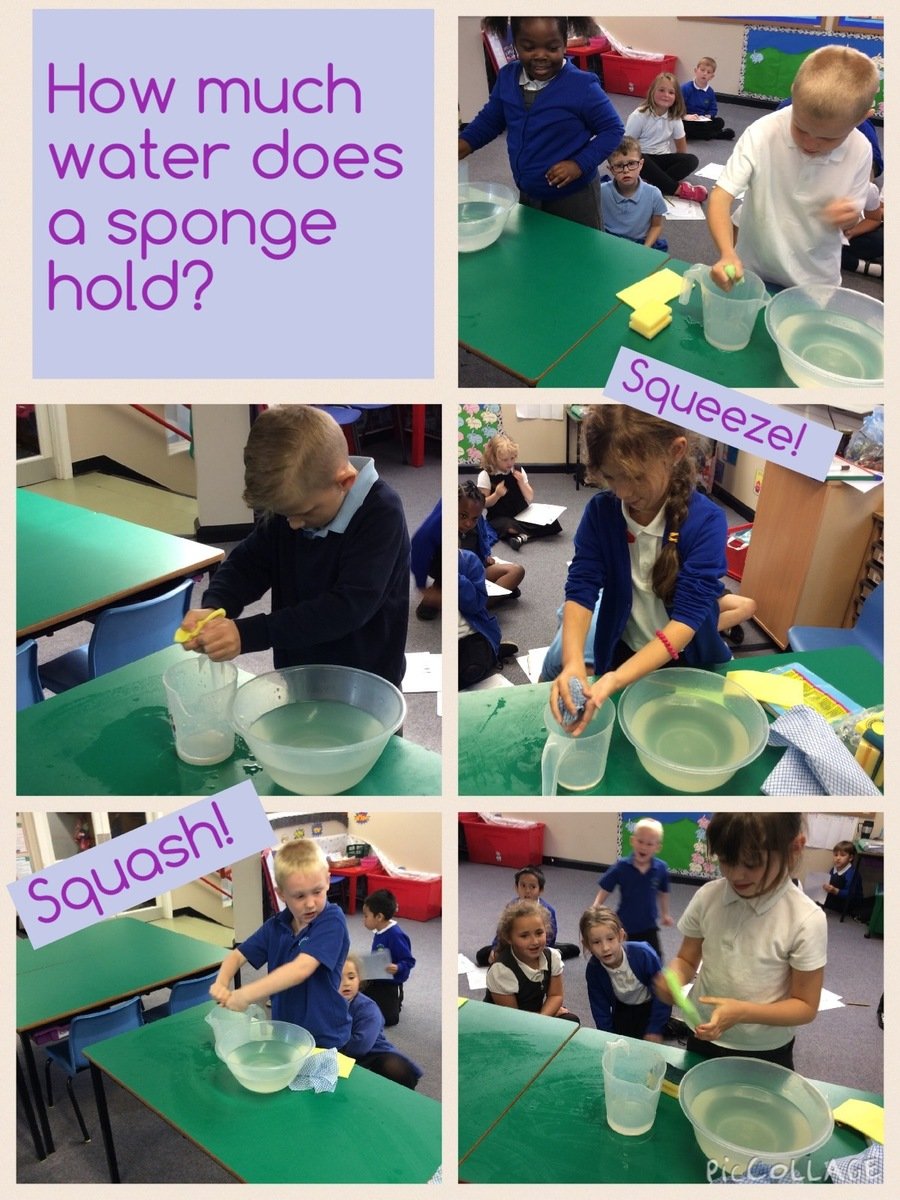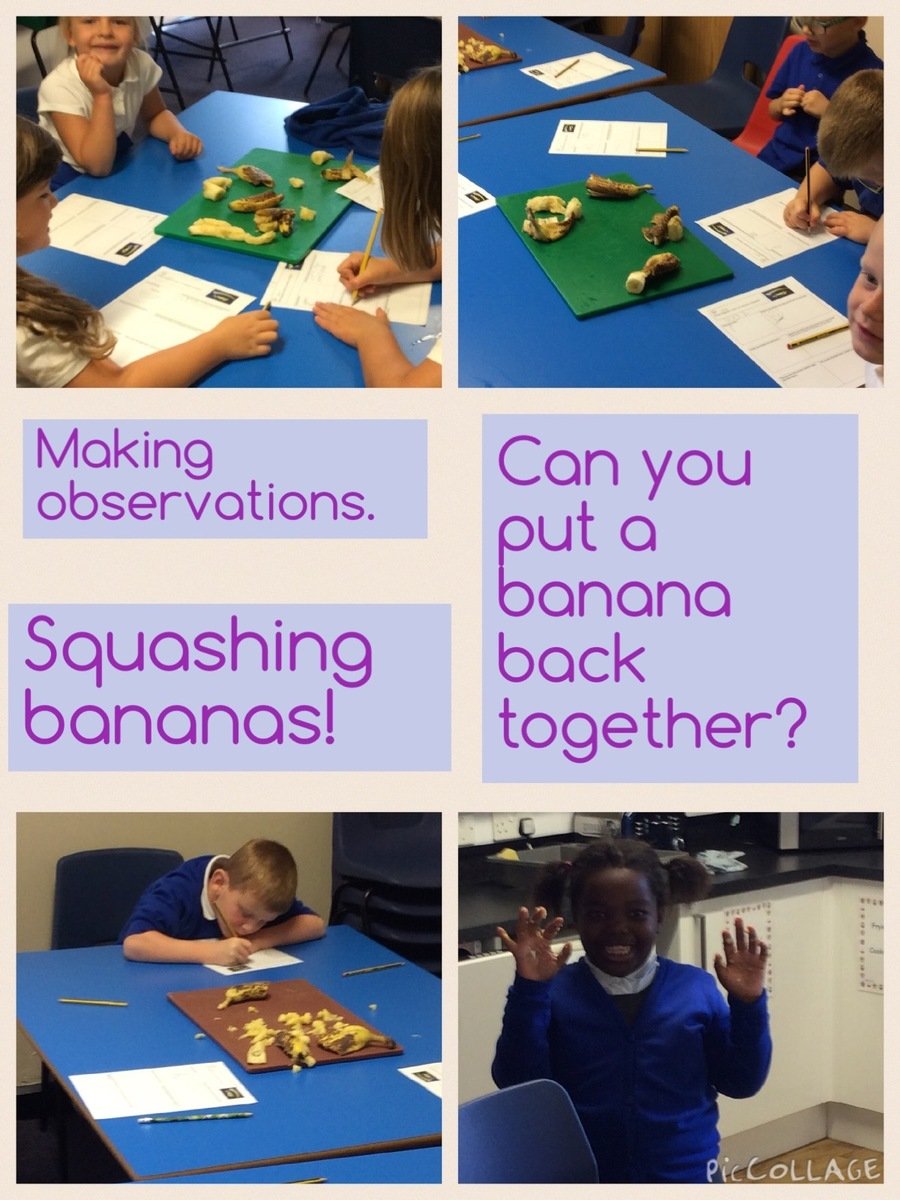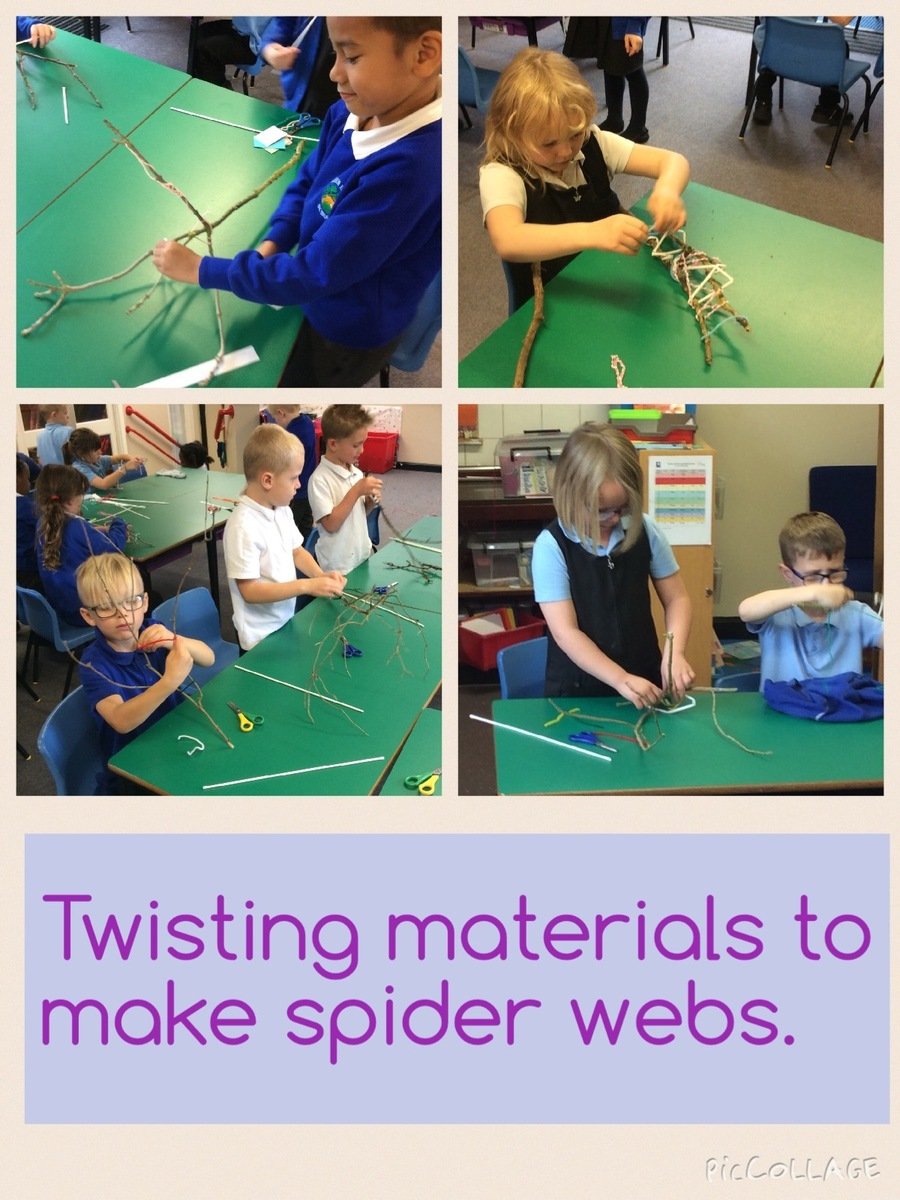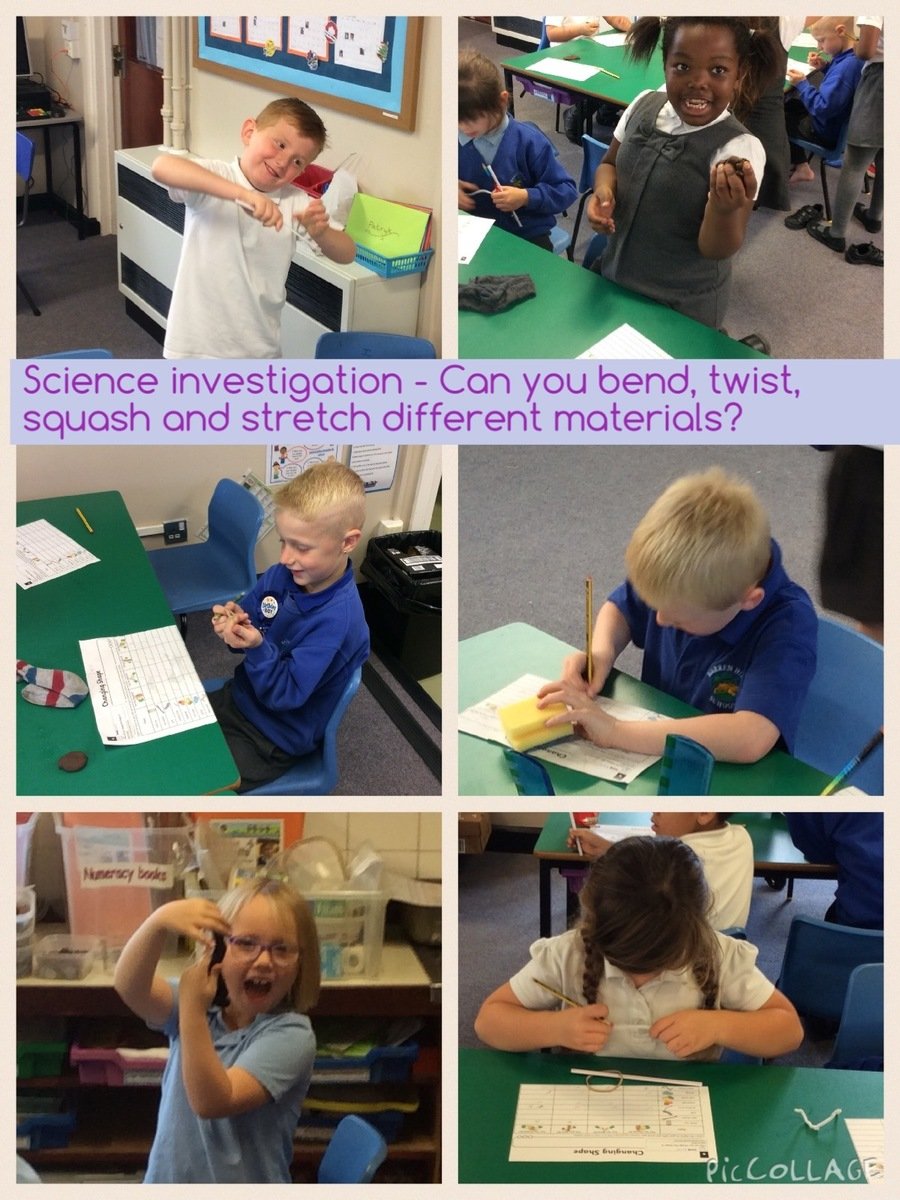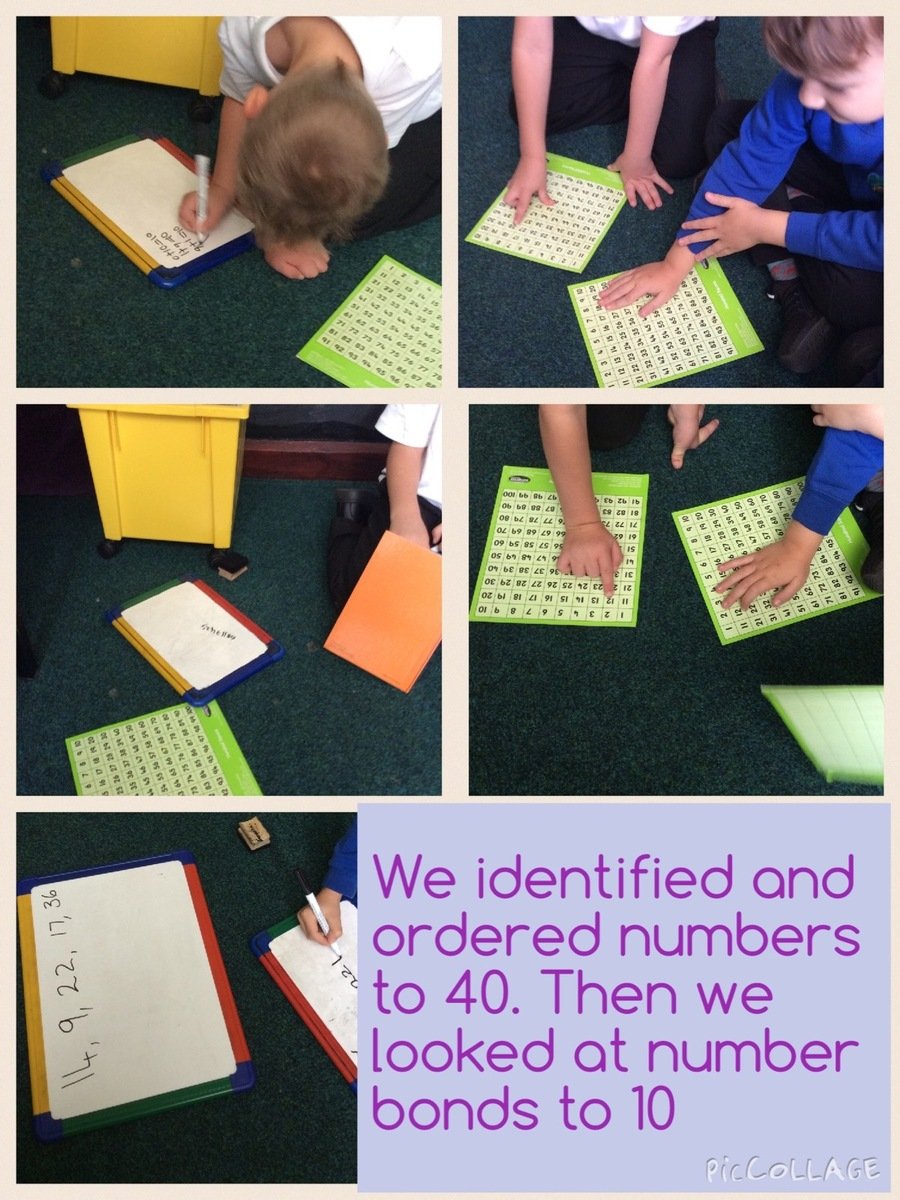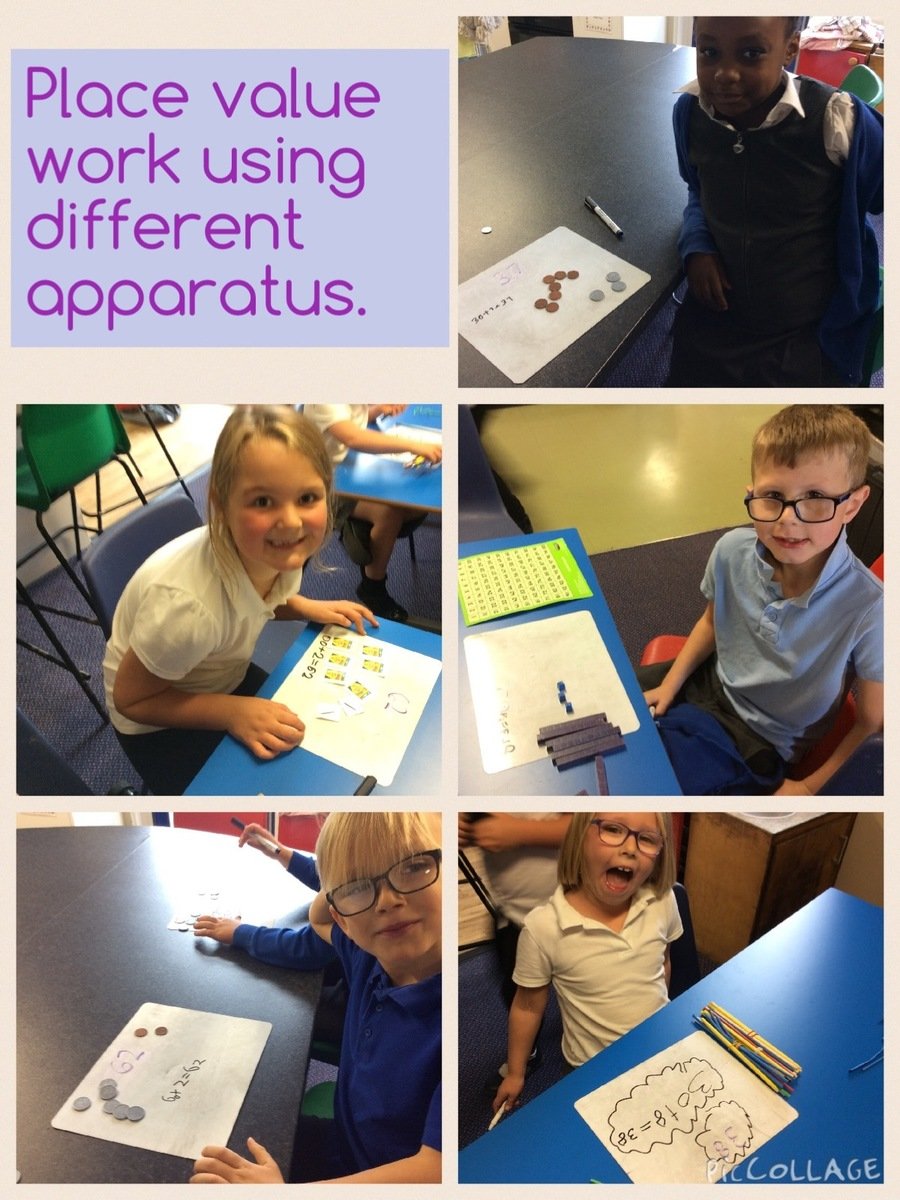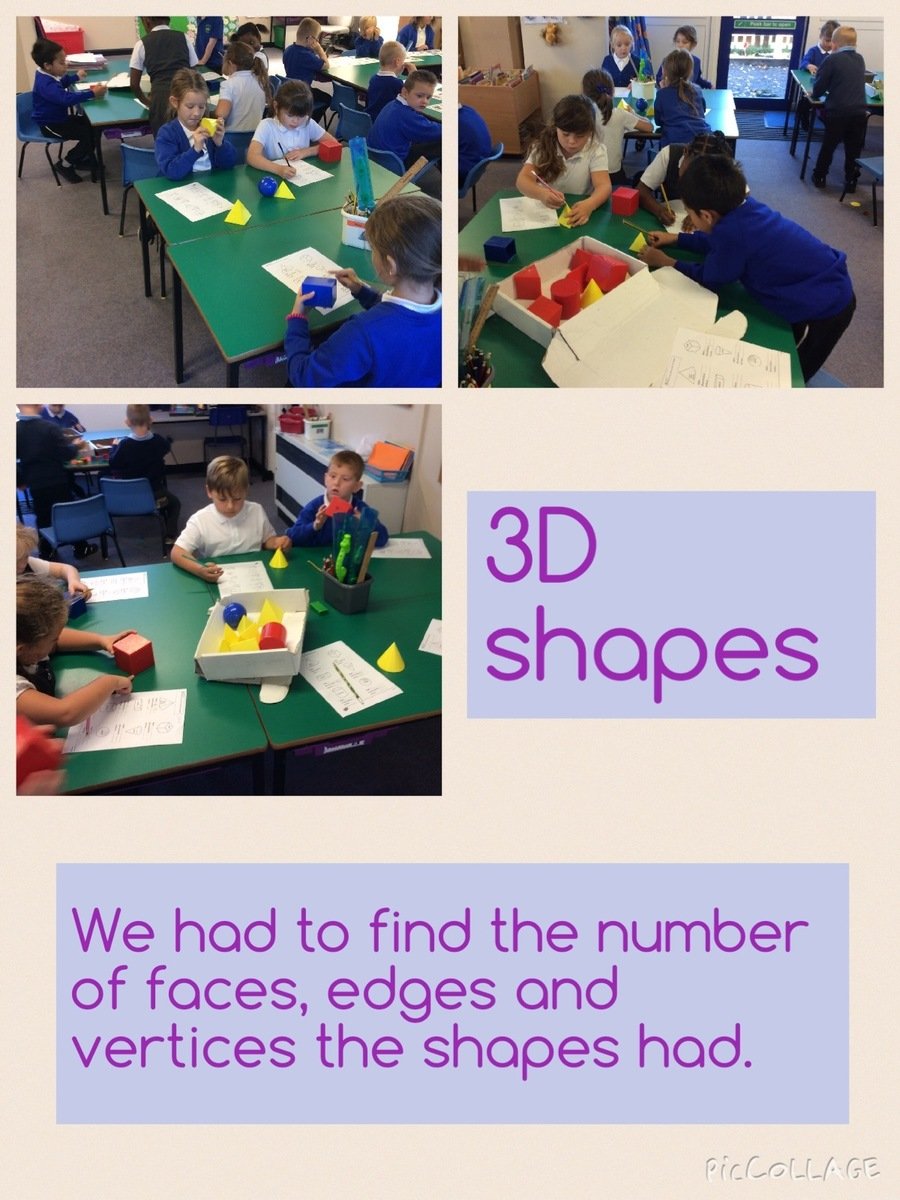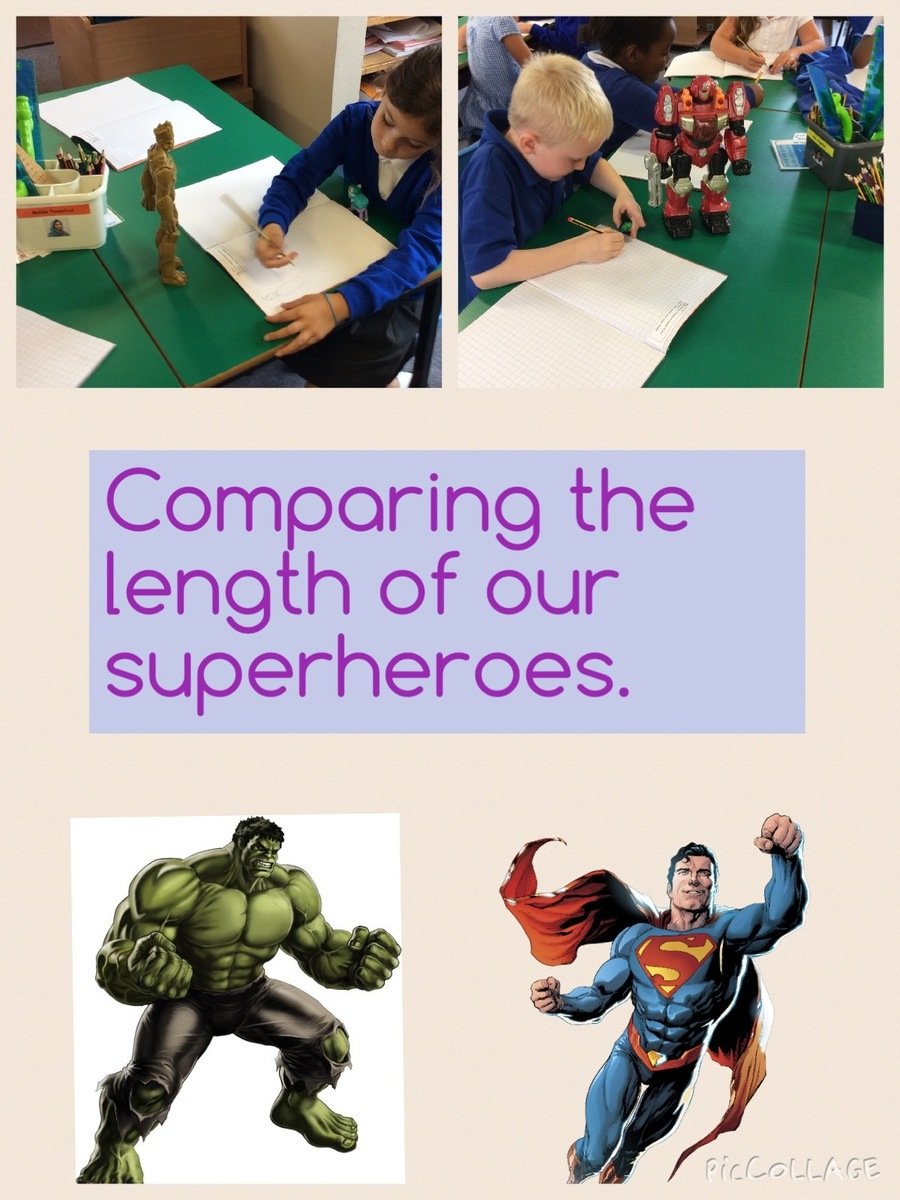 ICT
We have been using the new lap tops to learn how to type in sentences using different functions on the key board. We can also change the size, colour and text style of our work.
Measuring superheroes
We were allowed to bring in superheroes from home. We were comparing the length of our superheroes to see who had the longest and shortest.