We are a Key Stage 1 class of Year 1 pupils aged 5 & 6.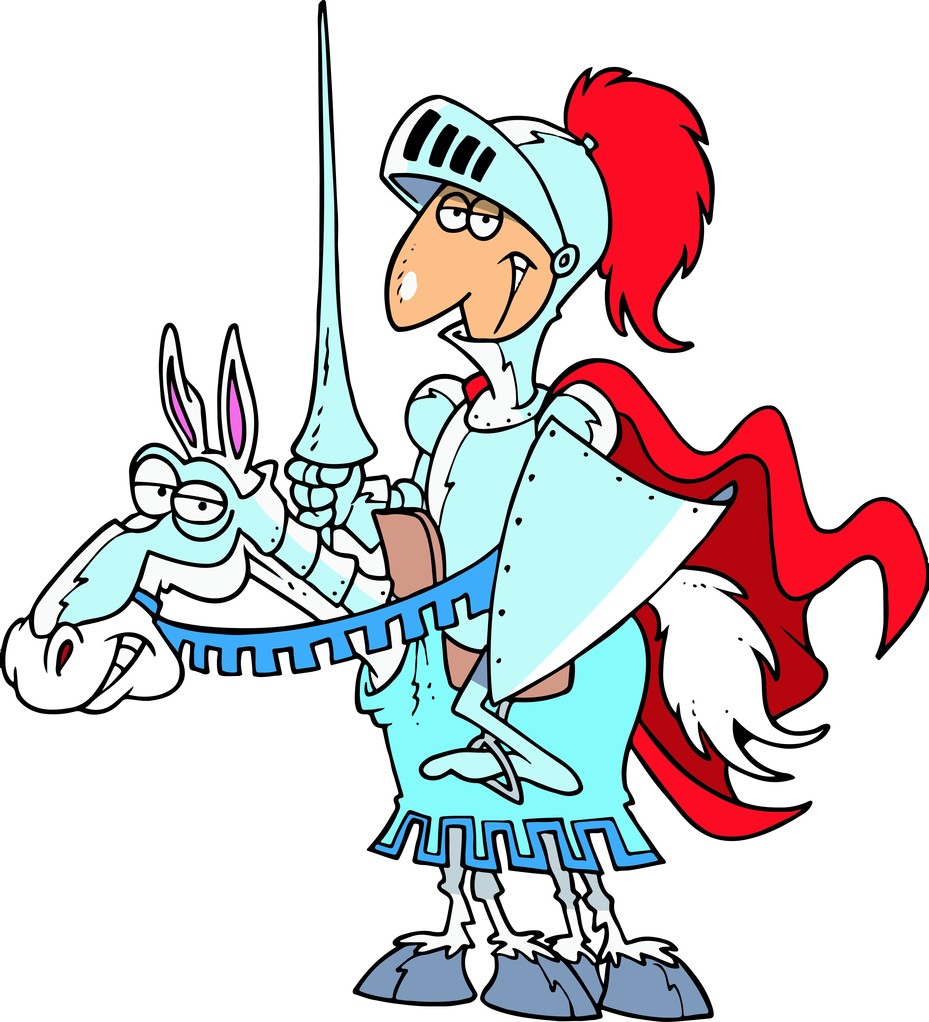 Our class teacher is Miss Canning.
Miss Kidley is our NNEB.
Swimming is on Tuesdays and PE is on Fridays

We invited parents in to help the children make an Easter Bonnet, check out our creations....!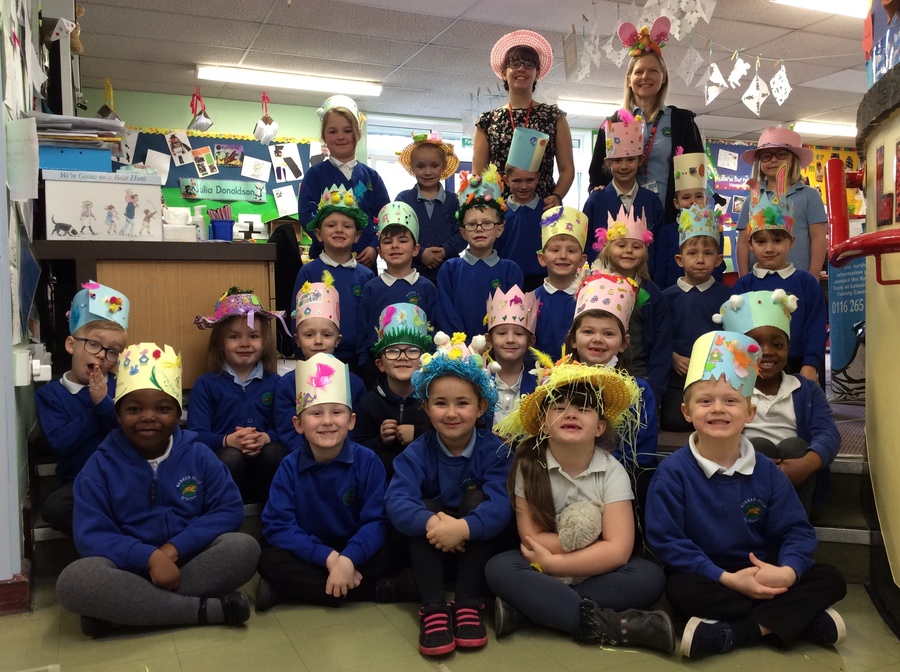 A visit from Reverend Andy
We invited Reverend Andy to visit us in class and teach us the Easter Story. We had great fun acting out some parts of the story...
We've been busy developing our understanding of number and other areas of maths...
We've been having lots of fun in science.
"Can people with longer legs jump further?"
"Can I whisk egg whites until I can hold them over your head?"
"What material best protects a falling egg?"
We had the pleasure of these little chicks in our class all day! We learned about the life cycle of a chicken and held the chicks too!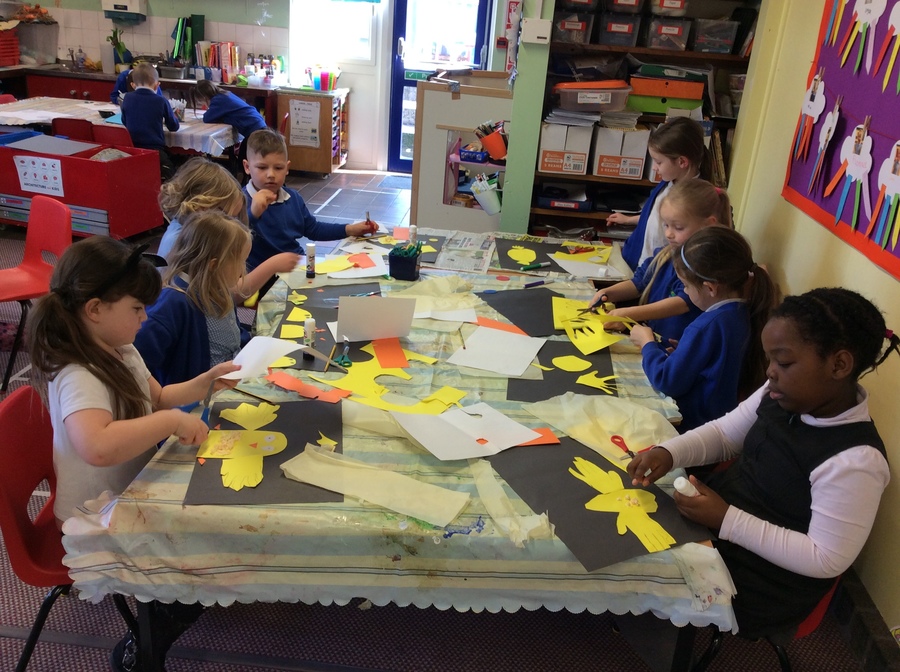 This term we have been inspired by some of Julia Donaldson's books. We have read The Smartest Giant in Town, A Squash and a Squeeze and The Highway Rat. Here are some photos of us acting. We pretended to be a Police Detective interviewing all of the victims of the Highway Rat's thieving ways!
Children's Mental Health week
This week is Children's Mental Health week. We have been talking about how we are all unique like snowflakes, and each of us has a different talent and things we find tricky. We made some beautiful rainbows which say what our friend is good at, what they find tricky and what makes them a super friend. Here we are working in partners to create them...
We have been learning about Florence Nightingale, and how she a became famous nurse. We acted out the story of her life, and we did a story mountain and then we did our BIG WRITE!
Visitors from the Community!
Week 4 - we were visited by NW Leicestershire Police Officers Tiff and Mark. They let us try on their uniform and sit in their police car. We asked them lots of interesting questions about their role in the community and how they help us.
Week 3 - The School Nurses came into school to talk to us about how to care for our teeth.
Week 2 - we were visited by the Fire Service and they brought their Fire Engine! We got the opportunity to sit in it (it was very high!) and squirt the water from the hose! They also talked to us about other equipment they use to help people.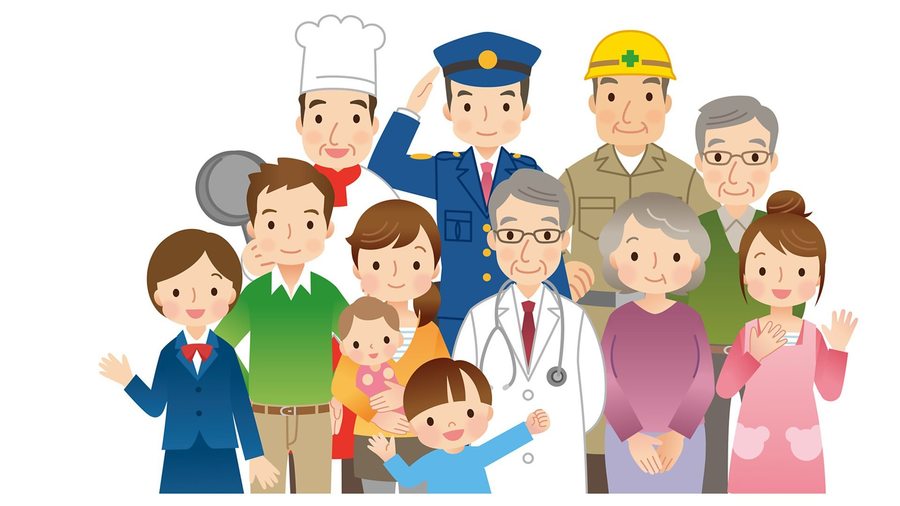 Our new Topic is On the Move!

Nativity! ... Bethlehem was definitely Buzzin'
The wonderful cast from Year 1...
Parent Christmas Craft Morning
We had such an exciting day with Gilly at East Midlands Airport in their onsite classroom and role play 'East Minilands'! We went inside the airport itself and did role play and other fun activities there.
We were busy in our PE lesson this week - moving our bodies in different ways; skipping, throwing, balancing, carrying, kicking and jumping.
Stinky Senses Investigation!
Miss Canning put lots of different smelly things in identical pots, and we had to rely our sense of smell ONLY to identify what was inside! We worked in teams and wrote our predictions on mini whiteboards. Then we found out if we had made good predictions during the big reveal!
Shared Spooky Halloween Writing
We used our imaginations and worked in pairs to jot down notes about a spooky Halloween castle picture. Once we'd shared all our awesome ideas, we selected our favourites and used them to write an introduction to a story...it was really gripping and exciting. We decided if we read it in a story- it would make us want to read on!
"In a deep, dark wood was a haunted castle. Whilst washing the pots, Winnie the witch was thinking about how she would poison the children..."
Celebrating Homework - All about Me
We were blown away with some fabulous homework which included handwritten books, family trees and other creative masterpieces!

Welcome to our lovely new Legends!
We have been having lots of fun exploring our new classroom and getting to know the children's interests. The staff have also been developing our classroom environment to make the most out of the indoor and outdoor space.
This year we have decided to trial a child-led approach which is similar to 4+; celebrating learning through play. We are excited to be giving the children opportunities to follow their own interests.
Investigating sharks, creating crocodiles, building zoos and having paper aeroplane contests are just some of the things we have been doing in our ChIL time (Child Initiated Learning Time).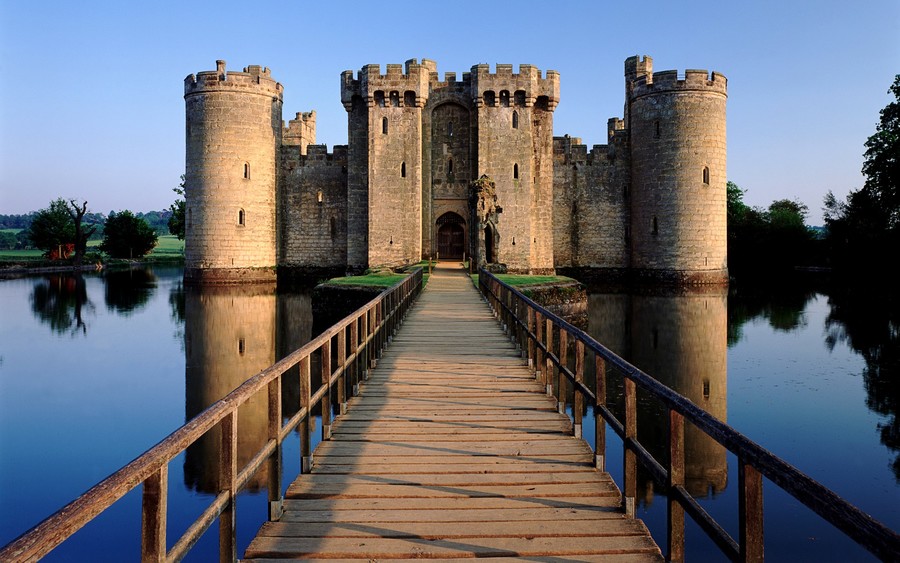 Year 1 Collaborative Trip to the Yew Trail
We had an amazing day out (even though we got super soggy!) at the Yew Trail with lots of other Year 1 children in our collaborative!
"my favourite thing was seeing the owls because the baby one was so cute!" (Nadia)
"my favourite thing about the trip was eating lunch with all my friends!" (Sasha)
"I liked the forest" (Ellie-Mai)
"I loved being up the top of the (double decker) bus" (Ellis)
"I liked the big owl because he eats jam sandwiches!" (Michaela)
"I loved Den Building"
Last week we did some revision on halving. We found objects from around our classroom and worked in pairs to find half.
Peter Pan Creative Opportunities!
We're really enjoying our Peter Pan topic this term. Here's some things we've made including a Pirate Ship complete with hats, Peter Pan and Captain Hook style hats constructed from paper and amazing lego scenes!
Whenever we start a new topic, we always ask the children what they'd like to find out or make that links to the topic. This Term, the children asked to make 'Peter Pan and Tinker Bell cakes'... we had a discussion as a class and decided this might be super fiddly, so instead we decided to make 'fairy' fairy cakes with wings and glitter!
We had fun with the post-it notes labelling nouns around the classroom... including Miss Canning!
This term we've been doing lots of different learning in maths, including number bonds to 10 and money...
We investigated how sentences were made by trying to rebuild these ones about Peter Pan.
We loved dressing up as our favourite book characters... here's a few of us!
During the first week of Spring Term 2, we will be having a Science Week. We will be performing experiments, learning about amphibians and our human bodies!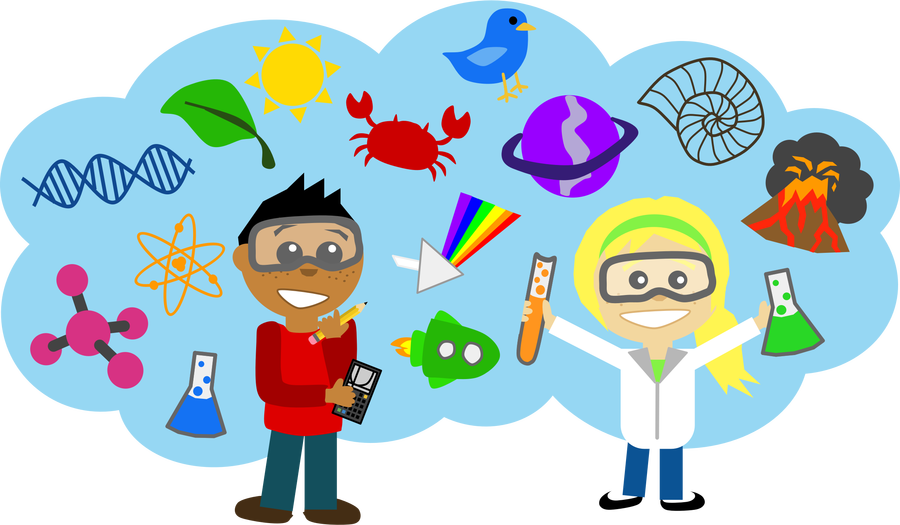 Human Body Post-it Frenzy!
We had a fun-filled Science lesson learning about parts of the human body and which parts are associated with each sense!
Carnivores, omnivores and herbivores
Our new topic will be Peter Pan. We have lots of exciting learning planned!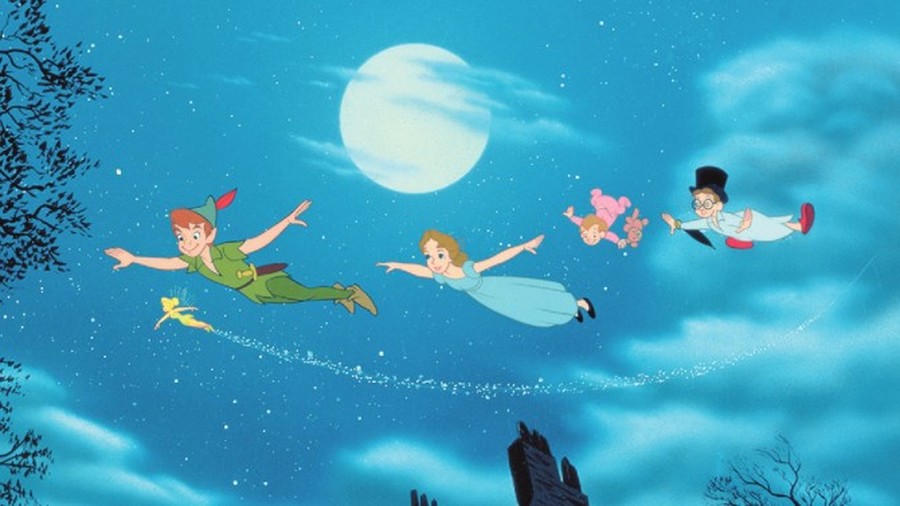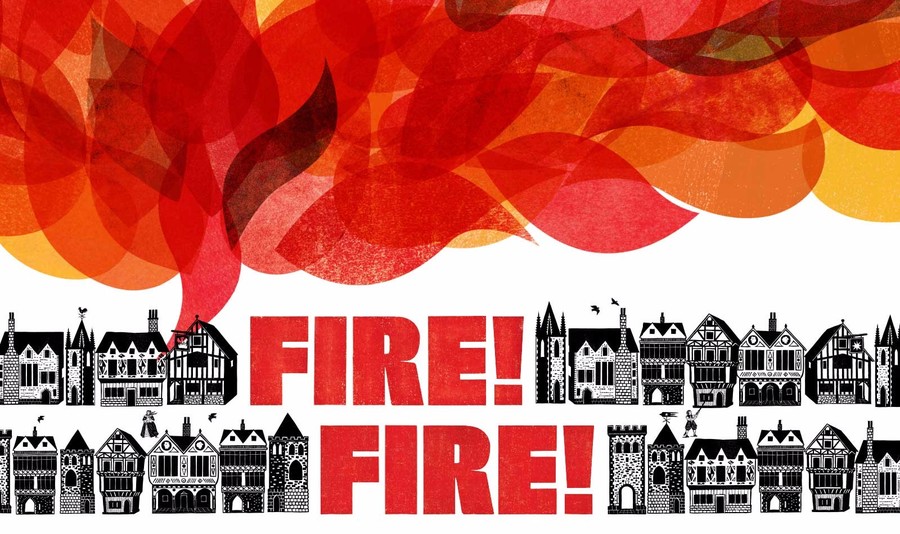 This week we've been learning all about Chinese New Year. We have learned the story of how the Chinese zodiac was created and decided by a race. We also did some lovely crafts like making our own red envelopes (with yummy chocolate coins in!), making paper dragons and practising writing in Chinese characters. We had a visitor who taught us the Peacock dance using fans and we did the dragon dance too.
Inspired by Samuel Pepys, we wanted to try writing our names with quill and ink...
Cheese Code Breaker Puzzle!
We're loving learning all about Samuel Pepys and the diary he kept during the Great Fire of London. We were intrigued that he used to write in his own special code. We wanted to write our own special secret messages in code too. Our teachers left us a code and a message to crack, it led to another, and another... until eventually we found the treasure! A big waxed cheese for us to taste and eat with our homemade bread... just like the one Samuel Pepys buried with his prized possessions!
We wanted to make some delicious bread like Thomas Farriner, the baker. It smelt so delicious wafting down the corridor... and it tasted fabulous!
It was the most fabulously windy day...so Miss Kidley took us outside with some fire-coloured streamers to help us understand how the wind caused the fire to spread so quickly in London, 1666. We noticed how much the wind changed direction during such a short time.
Our new topic is Fire! Fire! We are going to be learning all about the Great Fire of London. We already have some BIG QUESTIONS: why did Samuel Pepys hide cheese in the fire? What toys did children have in 1666? Why did rich people wear wigs?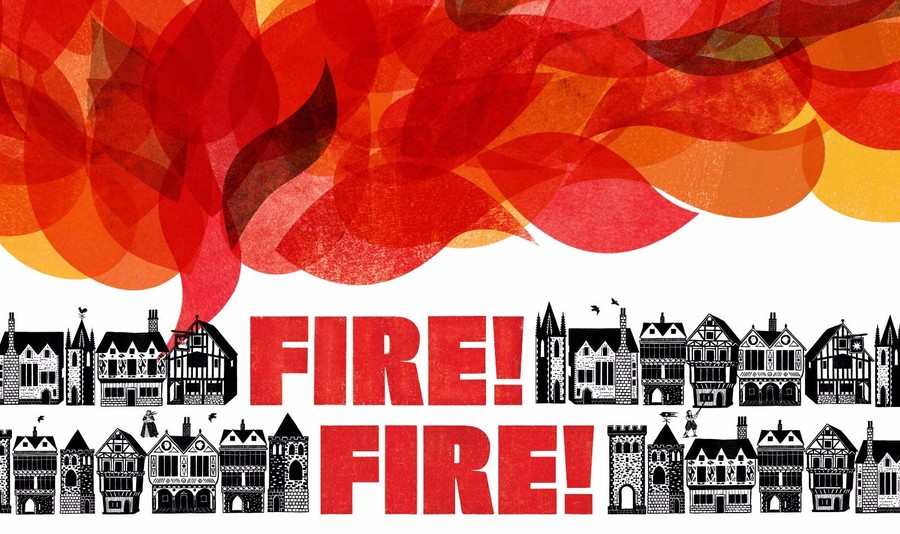 We spent a magical morning on the Steam Train at Great Central Railway, Loughborough. Santa even paid us a visit and delivered presents for us. We sang him our favourite song from our Christmas Performance "Gabriel Calling"!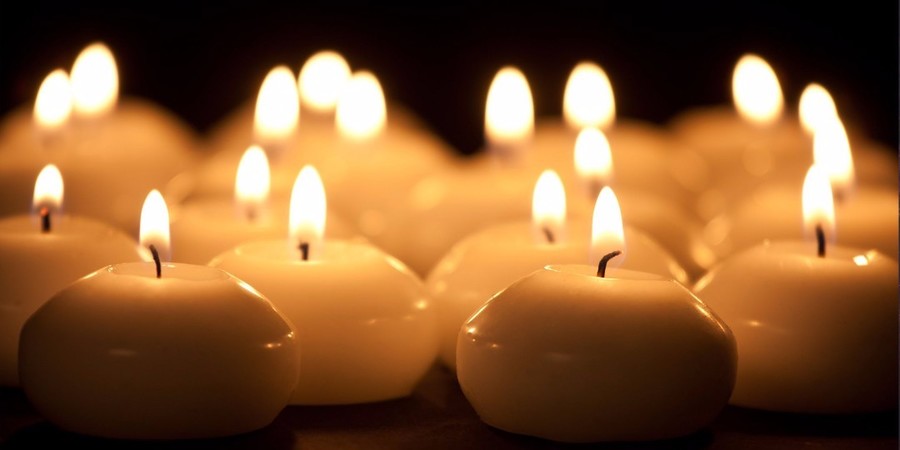 Anti Bullying Week 14th- 18th November
Each class chose words to focus on during Anti Bullying Week. We chose 'friendship' and 'co-operation'. We talked about what each word means and how we could be a good friend to someone. We also talked about how if we co-operate in school, then it will be a better place to learn and play. We made a friendship wreath and wrote ideas on each hand of how we could be a good friend.
Year 1 Multi-sports Event at King Edward
We were invited to attend a Multi-sports event at King Edward school in October. It was fabulous! We met children from other local schools and played lots of games. The event was run by the students of King Edward School who were all really helpful and fun.
We've loved learning about the Hindu Festival Diwali and retelling the story of Rama and Sita. We talked about how Hindu's prepare for and celebrate Diwali....we even sent Miss Canning off to Leicester to take some photos of the special Diwali lights! We also acted out the story of Rama and Sita and had a go at making Coconut Barfi (a special sweet made for giving at Diwali).
We have been busy working on our number skills in lots of different ways. We are all using our 'colourful brains' to challenge ourselves.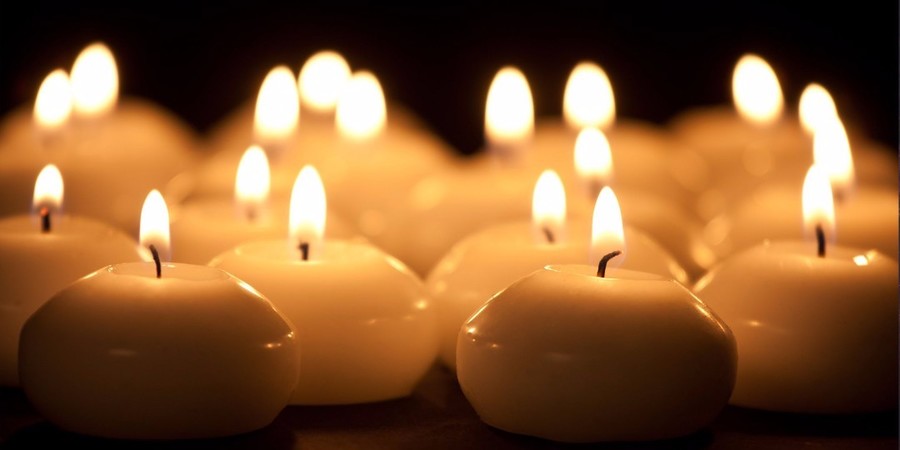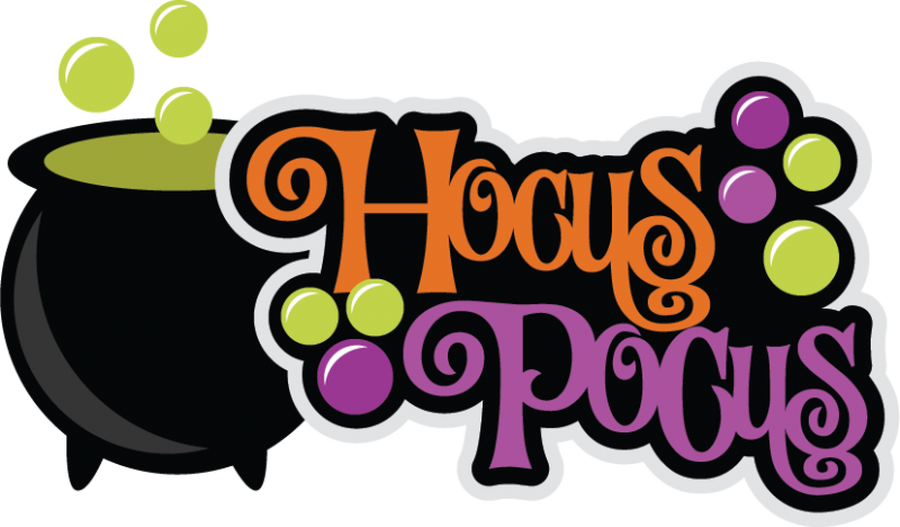 We had a fabulous day filled with Scientific Enquiry when we decided to get slimy!
Firstly we split into groups and shared lots of questions we wanted to ask/find out about the slime. We chose three questions as our focus and made ourselves our own success criteria of how we were going to test each of our three slimes.
Next, we made the slime with Miss Kidley (some of it was hot- so we had to be careful), we observed the process closely.
Then we performed simple tests (carried out by Miss Canning - so that we didn't get into too much trouble with Mrs Fearn for making a mess!) and used our observations and ideas to suggest answers to our questions. Our question "Does it stick to the window?" and "can we make it into a ball shape?" were just answered by "yes" or "no", whereas for "how far does it stretch?" we used a ruler to measure.
We wanted to brighten up part of our garden now that we have our newly painted fence, so we learned about how bulbs grow and planted some. We planted different varieties of daffodil, crocus and tulip...now we just have to wait and see how beautiful they are when they grow!
We were each given a sound card and had to move around the classroom to find friends with sounds we could use to make up our own CVC words... it was tricky at first, but we came up with some great ideas and had lots of fun!
We were invited by Reverend Andy and his congregation to join them at St. Davids for our Harvest Celebrations this year. We loved singing one of our favourite Harvest songs "Big Red Combine Harvester" for the rest of our school and the local community.
We headed over to the allotment to harvest our crops for Harvest. The best ones were entered into the Harvest Vegetable Competition. We particularly enjoyed looking at the beans inside the pods and marvelling at their bright colour.
Roald Dahl's 100th Birthday Celebrations!
We wore Roald Dahl inspired Fancy Dress on Tuesday 13th September to celebrate his 100th Birthday. Some of us came to school as one of his marvellous characters, others came dressed in his favourite colour; yellow! We also had visitors in to do an Enormous Crocodile Workshop, made our own dreamcatchers (BFG) and listened to some of his Revolting Rhymes! Megan won the 'best fancy dress' competition and Xzavier and Kai won prizes for their Dream Catchers! The prizes were Wonka Bars!
We have been reading Trixie: the Witch's Cat by Nick Butterworth and Winnie the Witch by Valerie Thomas and Korky Paul which link to our Hocus Pocus Topic.
We wanted to make our own witch's cat inspired crafts... here are our cat masks inspired by Wilbur when he's turned multi-coloured by Winnie. We are proud of our cat mobiles inspired by Trixie; who is black with just one white paw!
Mad Science came into school to do an awesome and inspiring assembly with some cool experiments... then we were lucky enough to have our own Slime Workshop in our classroom!
"I want to be a scientist when I'm older" (Natan and Megan)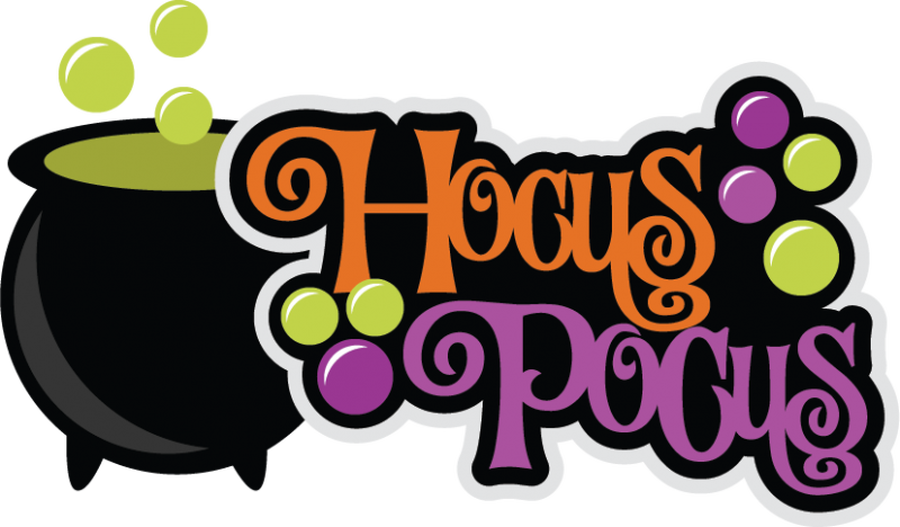 Welcome to our new Legends!
Class of 2016-2017
Reminder.... PE is on Monday and Wednesday. Children need their PE kits, long hair should be tied back and earrings removed before school.
Thank you
We are settling well into our new class...
"New to Year One" Parent's Meeting
Thanks to all the parents who attended our "New to Year One" meeting...we hope you found it useful. Attached is a copy of the slides from the meeting for those who couldn't make it:
We are excited about our Topic this Autumn Term ...."Hocus Pocus!". This is what we plan to cover...
Warren Hills' Got Talent
Team Circus represented our class in the competition. They were fabulous gymnasts, hula
hoop-ers and jugglers!
Sports Day
Thank you to all the parents and friends who came to support the children at Sports Day
Buddhism Day
EYFS and KS1 spent the day learning all about Buddhism. We did lots of different activities including looking at the different representations of Buddha, building palaces fit for Prince Siddhartha, drawing lotus flowers and meditation!
Yew Trail Trip!
We had an absolutely fabulous day at Ulverscroft Manor Yew Trail on 21st April! We joined other Year 1 children from 7 local schools in our Collaborative group. We did lots of different activities including shelter building, minibeast hunting, pond dipping, making natural sculptures and identifying different trees. We even got to see birds of prey.
Here's what the children thought:
"We made a new friend from another school"( Lyla and Summer)
"I made a new friend called Izzy" (Trinity)
(About artwork they'd made) "we had to put leaves under it and fold it and hammer it. Me and Leighton did It together. We used hammers to do it" (Aiden) "all the colours came through" Nevaeh
"I made a new friend at lunch time"(Amy)
"I enjoyed the mud sculptures, you put gloves on and put mud on the tree stump and use acorns. Me Katie and Charlie put leaves and sticks on it too." (Nevaeh)
"I had a fantastic day" (Logan)
"I enjoyed the mud sculpture bit and the mini beast hunt. I found some worms" (Tyler)
"I liked the pond dipping. We found scorpion beetle and some larvae"( Poppy)
"When we looked for the straight lines and the ones across for the bark" (Connie)
"I liked when we went in the forest and we did the sculptures" (Charlie)
"We liked having our picnic lunch with the teachers and the other schools" (Brooklyn)
SUPERHEROES!
Our Topic this Half Term is Superheroes! We've been super busy doing super learning about superheroes!
Our Superhero Hideout
We've transformed our Chocolate Factory Imaginative Role Play Area into a Superhero Hideout!
"We made the Superhero Hideout. We decided what needed to be on the inside and the outside. We wanted: costumes, leaves for the outside to camouflage so no one could find us and pictures to make a surveillance area!" (Poppy and Conrad)
"We've been making up our own stories outside and inside" (Charlie)
Swimming
Our class have been super excited about starting swimming lessons this Half Term...
"Swimming is exciting" (Katie)
"Swimming is the coolest place" (Kyle)
"Swimming is awesome" (Tyler).
Swimming is a very important life skill. We have been really proud of how well the children have got on so far: they're filled with enthusiasm and a fabulous 'can do' attitude.
Maths
We've been revisiting number bonds to 10. The children explain how to find number bonds to 10 and why they're important...
"They're numbers that add up to ten" (Trinity)
"We had ten, we separated them, and we were looking for patterns...there in a pattern- the number starts from 9 then it goes to 8,7,6,5,4,3,2,1,0. The other numbers are going up" (Poppy)
"We need to know number bonds to 20 by the end of Year 1" (Brooklyn)
...and we're also starting to secure our understanding of place value -focussing on teen numbers in particular.
Super Writing!
We made our own comic strip by acting out different scenarios! We were the superhero in our own superhero comic strips...
"The robot army were standing up at the front and I sneaked up on them and got them!"(Tilly)
"Conrad was the robber, we all got a turn to be the superhero. We used our powers against him. Then we cheered" (Rachel)
"There was an earthquake" (Tyler-Jack)
"All chairs had fallen on people and the superhero came and used his strong power" (Josh)
"The chairs had fallen over because the building was falling down" (Alissia)
"It was cool because we got to write our own things" (Katie)
Continuous and Enhanced Provision in Year 1
We have recently introduced Continuous and Enhanced Provision into our Year 1 class to enhance child initiated learning. Our aim is to provide an environment both indoors and outdoors, which is stimulating and inviting, in order to provide opportunities that will engage and challenge our children. These opportunities still link with the national curriculum; whilst fostering and promoting awe and wonder for the children.
We were trying to build a giant cuboids from the Polydron when Alissia shouted out "hey, this could be Grandpa's and Grandma's bed from the story!"
So far we have introduced Finger Gym challenges to improve pencil grip.
"We are using our fingers by twisting and turning the nuts onto the bolts, threading pens and spinning tops to become better writers"(Rachel)
We have also finished building our amazing Role Play area inspired by Charlie and the Chocolate Factory… here's what the children have to say about it:
"We have a new inventing area in our classroom, we built our own machines, we make potions and chocolate science and invent stuff" (Conrad)
"We sell sweets in the shop" (Rachel)
"When you give the chocolate to the customer, they have to say thank you. We look after our role play area and make sure we are getting on" (Connie)
The Big School's Bird Watch
"We have built a bird feeder and put it outside in our garden. We made fat balls out of fat and bird seed" (Kyle).
"We have been investigating which birds visit our school and we made a tally chart. There were bluetits, blackbirds, robins and pigeons" (Nevaeh).
We have also linked enhanced provision activities for the children to access independently including making birds using 2D Shapes…
Ice Balloons!
"We have been looking at ice balloons, we did some writing about them and how they had changed overnight. They got smaller in size because they melted" (Tyler).
Chocolate
Our Chocolate topic kicked off with the introduction of Roald Dahl's classic Charlie and the Chocolate Factory. We talked about what we already knew about the story. Some of us had seen the film before, and others weren't as familiar with the story.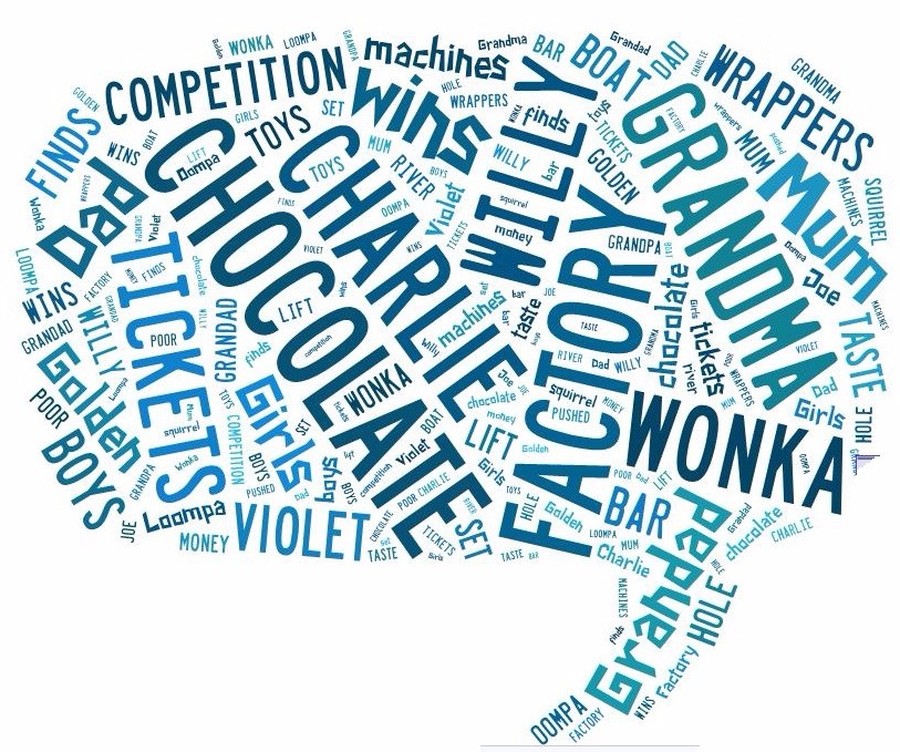 Willy Wonka himself wrote us a letter asking for our help! He's ran out of ideas and is hoping for our wackiest and wildest chocolate bar designs! Our Big Question for Design and Technology was "what is good about existing chocolate bars?". That meant we had to do some detective work... we sent Miss Canning off to the shops, and spent the afternoon looking at packaging and the chocolate itself!
Our Chocolate Factory!
Check out our new Role Play area (currently under construction)... we can't wait to get it finished. We have been working as a team to do little tasks towards completing it and have worked together to decide what we want in it and how we are going to build it. So far we have Oompa Loompa masks, some big gates and some posters advertising the chocolates in our shop. We're hoping to build an inventing area too!
Money
We've just started learning about money. Our Big Question is "can I name the different coins and learn their worth?". We're setting up a shop in our Chocolate Factory Role Play area to help extend our understanding of money.
Sikhism
We have just started learning about the Sikh religion. We learned about how some Sikhs show their belonging to their religion by wearing the 5K's. We had a go at making some of them using different materials. We made a Kara (steel bracelet) using tin foil, and a Kangha (a wooden comb worn in the hair) using playdough. Some of us also drew and labelled a picture of a Sikh person wearing the 5K's.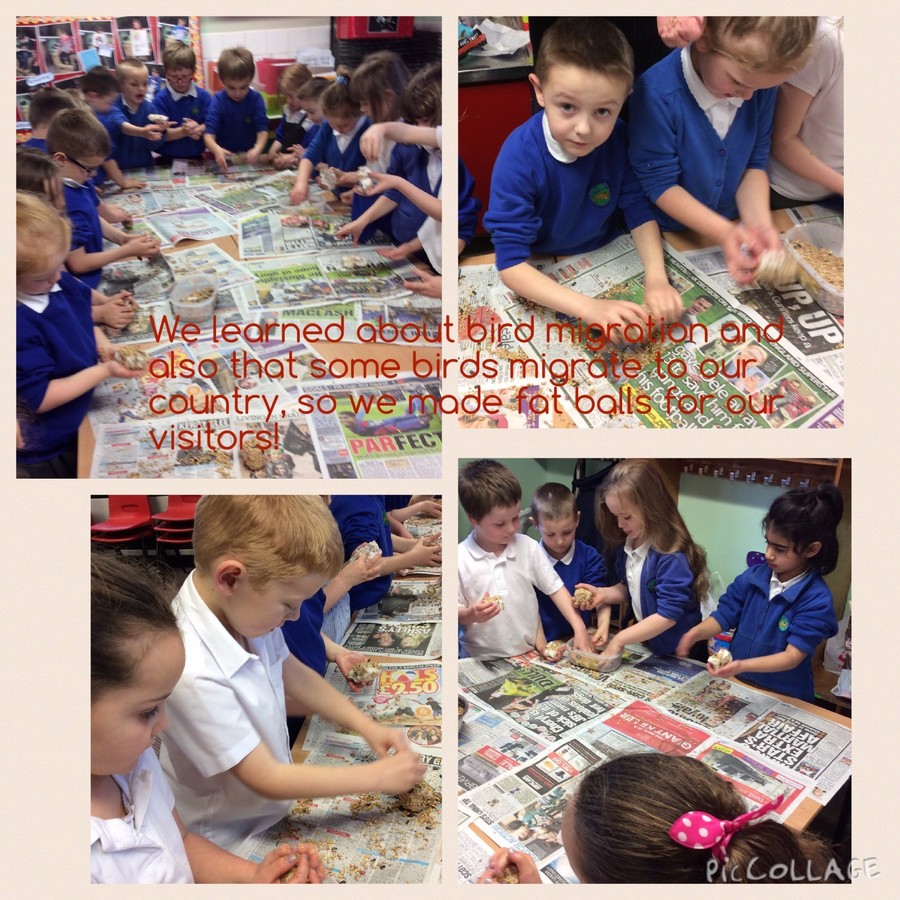 Victorian Crime and Punishment
As part of our Victorians topic, we discovered what life was like for prisoners in Victorian Times. We had a practise at some of the punishments in prison: picking oakum, walking on the treadmill and shot drill (which meant passing cannon balls to one another in a line) HOW BORING and TIRING! We couldn't believe that children as young as 11 were sent to prison for months with hard labour as a punishment- just for stealing 1lb of gooseberries! We imagined what life would be like in prison as a child. We then created mini role-plays of a court sentencing children... the results were fabulous! There were some very stern and serious judges, jury and suspicious looking villains accompanied by the local policemen....
The jury had just adjourned to decide if the defendant was guilty or not guilty - unfortunately for Miss Rachel, it was not her lucky day and she was sent to prison for 1 month hard labour picking oakum...
Superheroes!
We have been uncovering our hidden superhero identities this week to inspire our writing. We plan to enter the Young Writers competition to write an original superhero-themed short story, we can't wait to get started!
The superhero team here are using their superpowers to walk through walls and sneak up on the bank robber by becoming invisible to capture the villain and put him in prison! I love the superhero poses at the end!
Multisports at Castle Rock
We had a great morning practising different skills at Castle Rock! We made friends with lots of other Year One children from different schools.
Victorian Inventions!
We have recently started a topic on the Victorians. We dug into the family history of Queen Victoria herself and have been investigating Victorian inventions including the first telephone by Alexander Graham Bell. We had fun using our home-made telephones which were made using plastic and polystyrene cups and an extremely long piece of string!
Autumn Faces
As part of our new Science Topic on the seasons Autumn and Winter, we have been thinking about what's special about Autumn. We headed outside to make smiley faces using autumn leaves and other autumn goodies we scavenged from the field including acorns and twigs!
Winnie the Witch
As it's nearly Halloween, we have been learning the story of Winnie the Witch's Dinosaur Day... Winnie finds it tricky to draw a dinosaur just using her imagination and is desperate to win the Museum's competition, so she waves her wand and shouts ABRACADABRA! and magics up a real life DINOSAUR!
We've been helping Winnie on her quest to be the best artist by collecting all her equipment ready for her to get started...
Homework Sharing!
We really enjoyed sharing our homework with our class, this half term it the theme was "all about me!"
There were some fabulous, creative ways we chose to create our homework including spider diagrams, booklets and portraits!
RE Day
We were lucky enough to have some visitors from Leicester who came to talk to us about their religions; Christianity and Judaism. Miriam showed us some things that are special to Jewish people, like her holy book and the Menorah which holds the candles for Hannuka. She even showed us how she writes her name from right to left in Hebrew! We learned that some of our names were variations of Christian and Jewish names and we tried to create the special symbols of their religions which are the Star of David and the Cross...
Art
We have been printing and stencilling our own fruit and vegetable inspired wrapping paper using repeated patterns...
Science
As part of our Plants and Growing topic, we were lucky enough to be welcomed by the staff at Tesco's Farm to Fork project. Whilst we were there, we spent time doing a fruit and vegetable 'rainbow run', went behind the scenes in the bakery. We were a bit chilly in the gigantic fridge where we nibbled on lots of delicious colourful fruit! We even got to hold some fish from the counter!
To showcase our knowledge of the parts of a plant, and their jobs or functions, we made our own films (unfortunately, the camera-work by Miss Canning wasn't exactly Oscar-winning , so here's a few of us in rehearsal!)...
Legends class have been trying hard to show our class values which we chose during our first week of Year 1.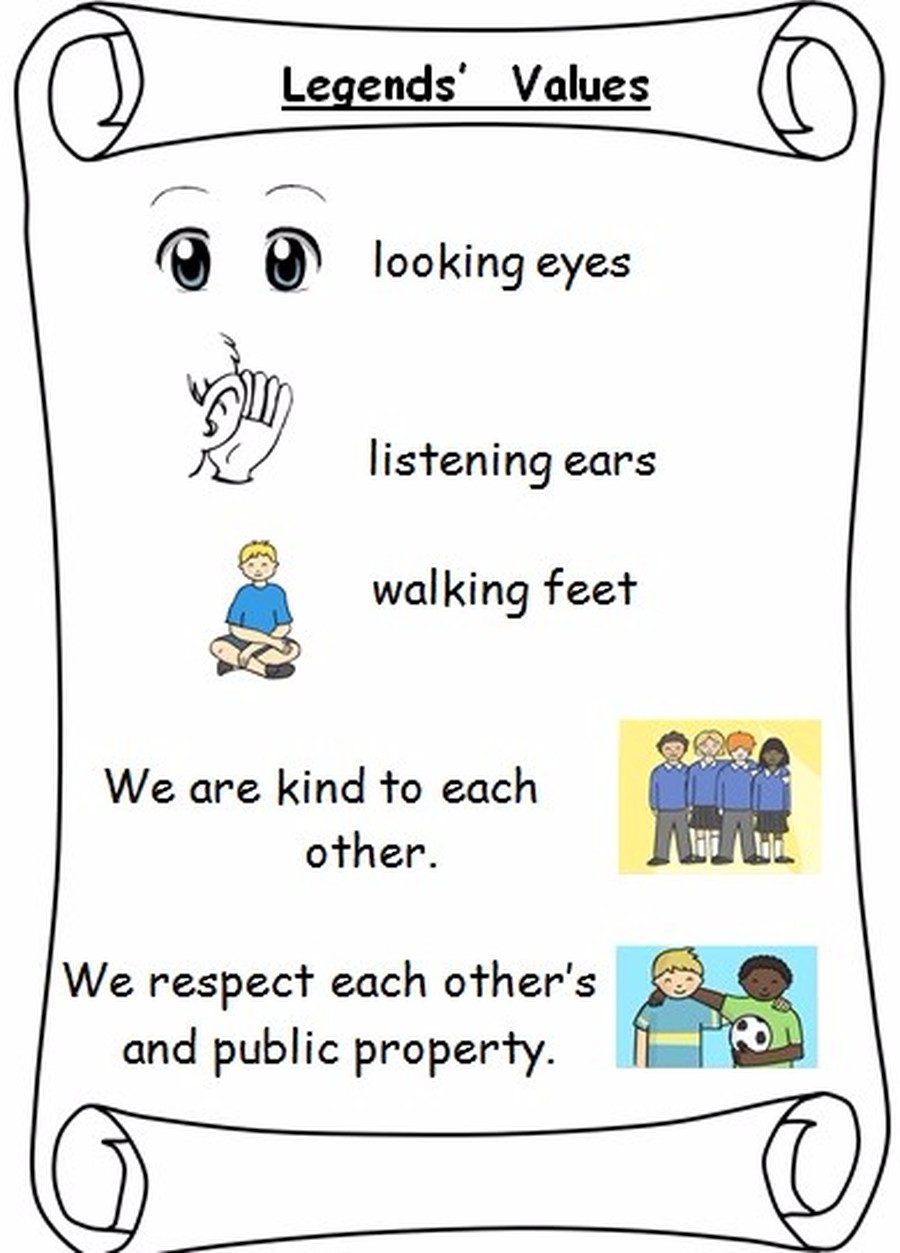 English
In English, we have been learning the story Jack and the Beanstalk. We have been using lots of different techniques to help us remember the story, including: learning actions to go along with the story, stepping out the story, and acting out parts of the story.
We have even interviewed Jack to ask him how he felt about having to sell his cow...
We had great fun acting out the start of the story when Jack goes to market to sell his cow. When he comes back with magic beans, his mother is furious!
We've really enjoyed acting out the different parts of the story. Here is a fantastic performance by two of our class members acting out when Jack wakes up to find the beanstalk next to his house!
We are really enjoying this traditional tale.
Maths
Our Maths focus has been developing our fluency in counting forwards and backwards to 20 and beyond! We have also started to develop our understanding of addition. We explored how to double and halve both shapes and numbers too.
Art
In Art, we have been learning about the famous artist Vincent van Gogh. We were inspired by his self-portraits, and created our own using a photograph of half of our faces, we drew and painted the other half. They look fantastic on our classroom display. We have also looked at his other paintings including 'Sunflowers', and have created our own vase full of sunflowers using tissue papers and painting using gradients of colour.
Science
As part of our Jack and the Beanstalk topic, we have been learning all about plants and growing in Science. We planted our own beanstalk in clear plastic cups, and covered the bottom to keep the roots in the dark. After learning what plants need to grow, we are taking care of them at home and making sure they have light, warmth and water. We hope the beanstalk will climb up to the clouds and reach our giant's castles…and beyond! When they are more fully grown we will bring them back into school and look at the parts of our plant more closely – including the roots through the clear plastic! We have also explored the outdoors to learn the names of different parts of plants and trees. We investigated different parts of plants and different types of plant using our observation skills and magnifying glasses!
Summer Term
We have had a great start to the summer term. We have been on a trip to the Yew Tree Trail to develop our science knowledge in the great outdoors. We went with Year 1 children from other schools and made lots of new friends. We all had great fun where we got to do pond dipping, mini-beast hunting, mud sculpture, tree walk, shelter building and the sun shone all day!
We have had a road safety morning where we had someone in to talk to us about how we should keep safe when crossing the road. When we listened carefully we all went to practise, with our adult helper, to cross the road safely. You have to STOP, LOOK, LISTEN and WALK.
Our topic this term is all about dinosaurs. In literacy we have been reading about dinosaurs and looking at dinosaur poems. We have tried to write our own poems about dinosaurs. We have found out lots of information about different dinosaurs and made our own fact sheets. A dinosaur called Sophie came to visit our school! She was only 7 years old but still a little a bit scary!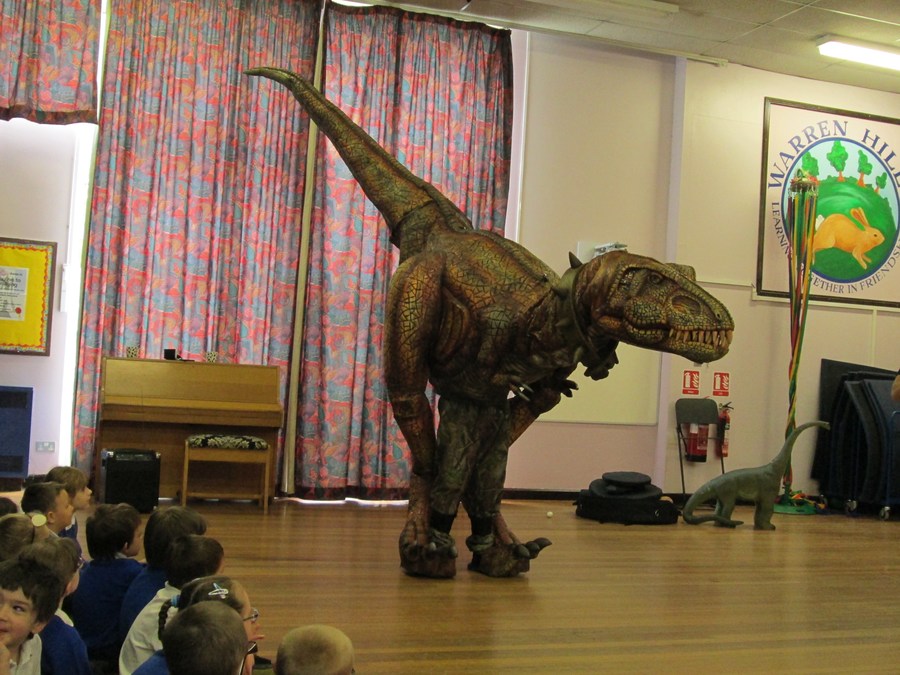 Spring Term 2
During Science week we learnt how to be good detectives. We had to solve a crime where somebody had stolen something out of a safe! We looked for clues like fingerprints and footprints.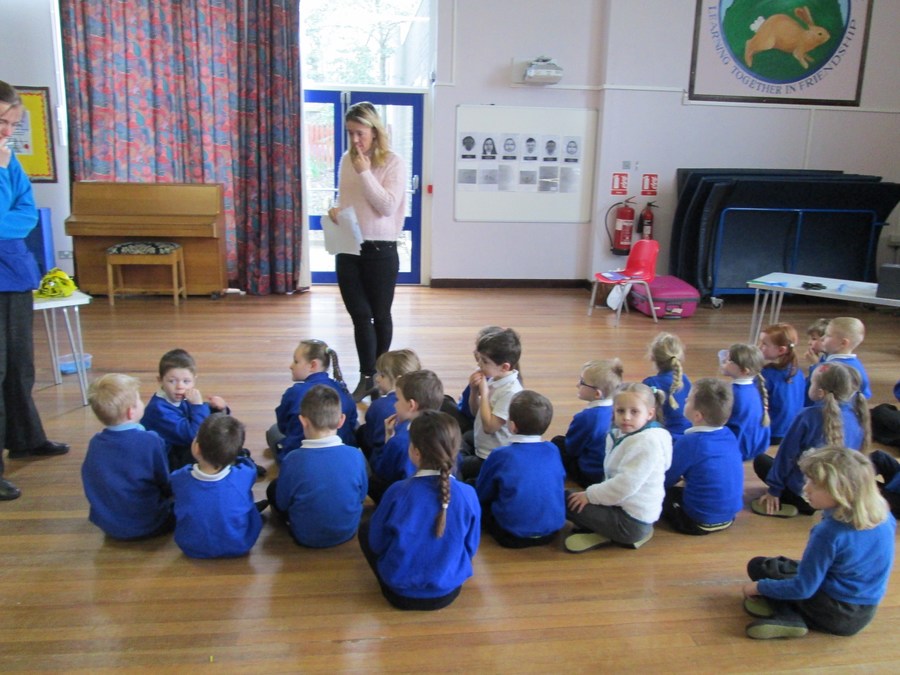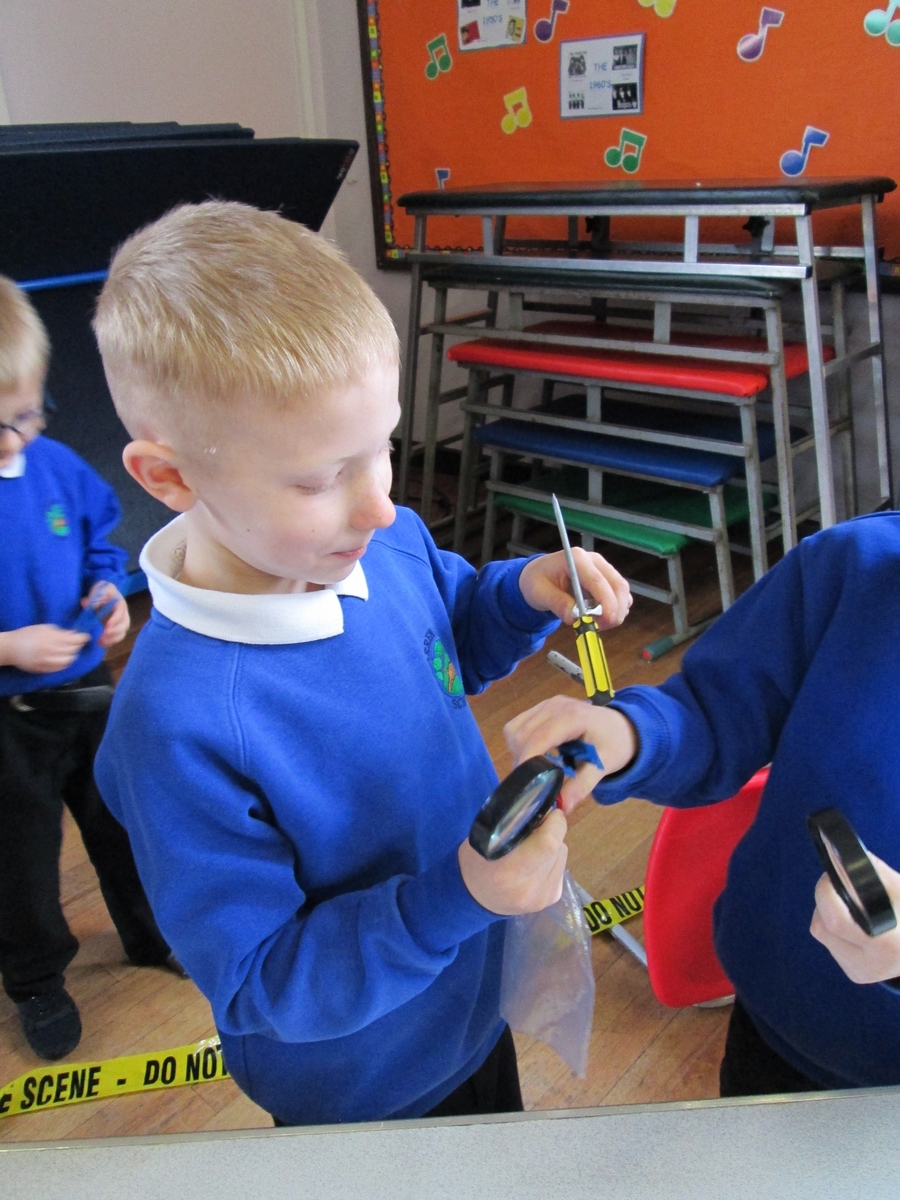 Spring Term 1
Our topic this term has been the Great Fire of London. We have had lots of fun learning about what happened on that dreadful day in September 1666.
As part of our Design Technology we mad some Tudor houses out of cereal boxes, we added the wooden beams and then straw roofs. Little did we know that our teachers were going to recreate Pudding Lane and then set fire to the houses! We talked about how upset we were but quickly came to realise that we were lucky that it wasn't our real homes, like in the real fire!
As part of our Great Fire of London topic we had a great afternoon when we re-enacted parts of the historic event. Alex took on the part of Samuel Pepys and Jack was our baker that started the fire. We had great fun dressing up, making the sound of fire with ribbons and trying to put the fire out with buckets.
In Science we have been looking at the different groups of animals. One afternoon we were studying types of fish. We had a real Seabream in the class and we looked at its eyes, gills, mouth, fins and tail. We then cooked the fish in the oven and took out its backbone to look at.
After we had finished looking at the fish we all had a taste, it was really yummy!
Above: On our phoneme search in the school grounds.
We all settled in well to our new Legends class, looking forward to working hard and learning new skills.
Our first topic was Ourselves where we found out about our classmates and friends, discussing the things that they liked to do. We also looked at how our body works focussing upon the senses.
We looked at the familiar stories of Goldilocks and the Little Red Hen when we enjoyed making porridge like the Three Bears and bread to share...unlike the Little Red Hen!
Legends
We are a Key Stage 1 class of Year 1 children aged between 5 and 6.
We are taught by Miss Canning with support from Miss Kidley and Mrs Smith.
Our Class Charity this year is the Air Ambulance. We invited them to come into school and they did a whole school assembly for us to tell us about the amazing work they do.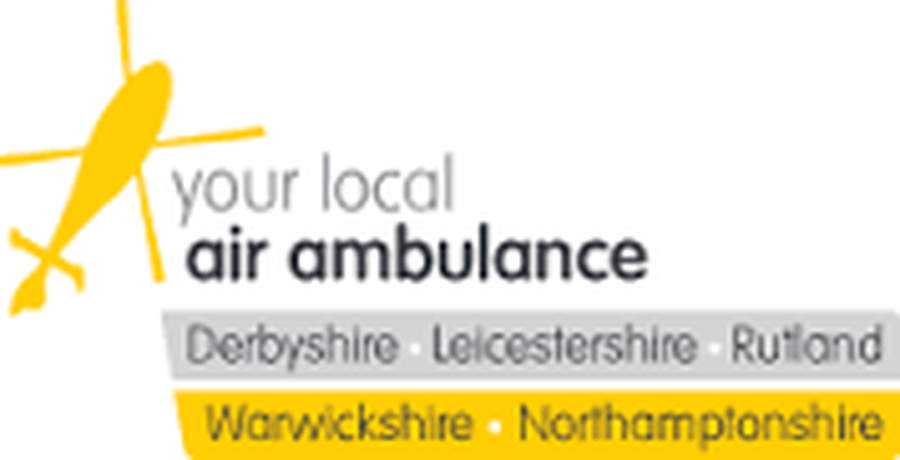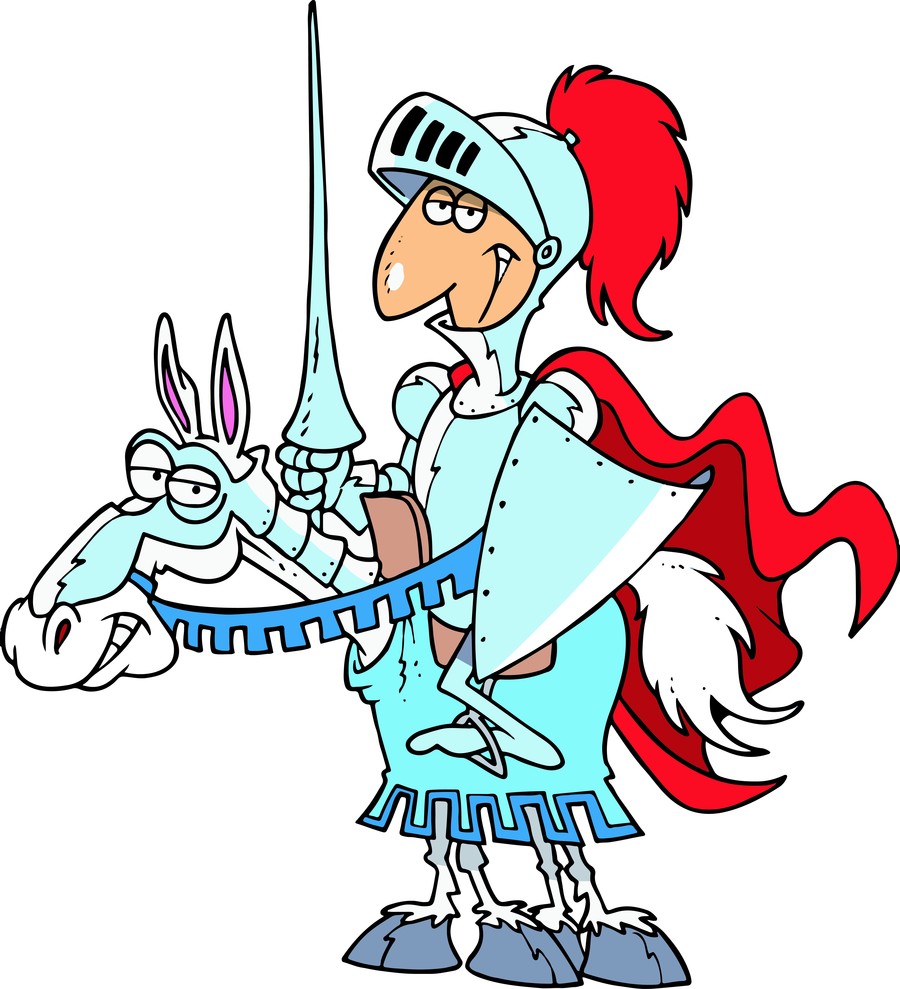 Our Maths included place value and Measures. We had to compare the lengths of different spoons for Goldilocks, find out who had the heaviest chair and which container would hold the most porridge. We have been practising our counting and number recognition up to 20 and sometimes even higher.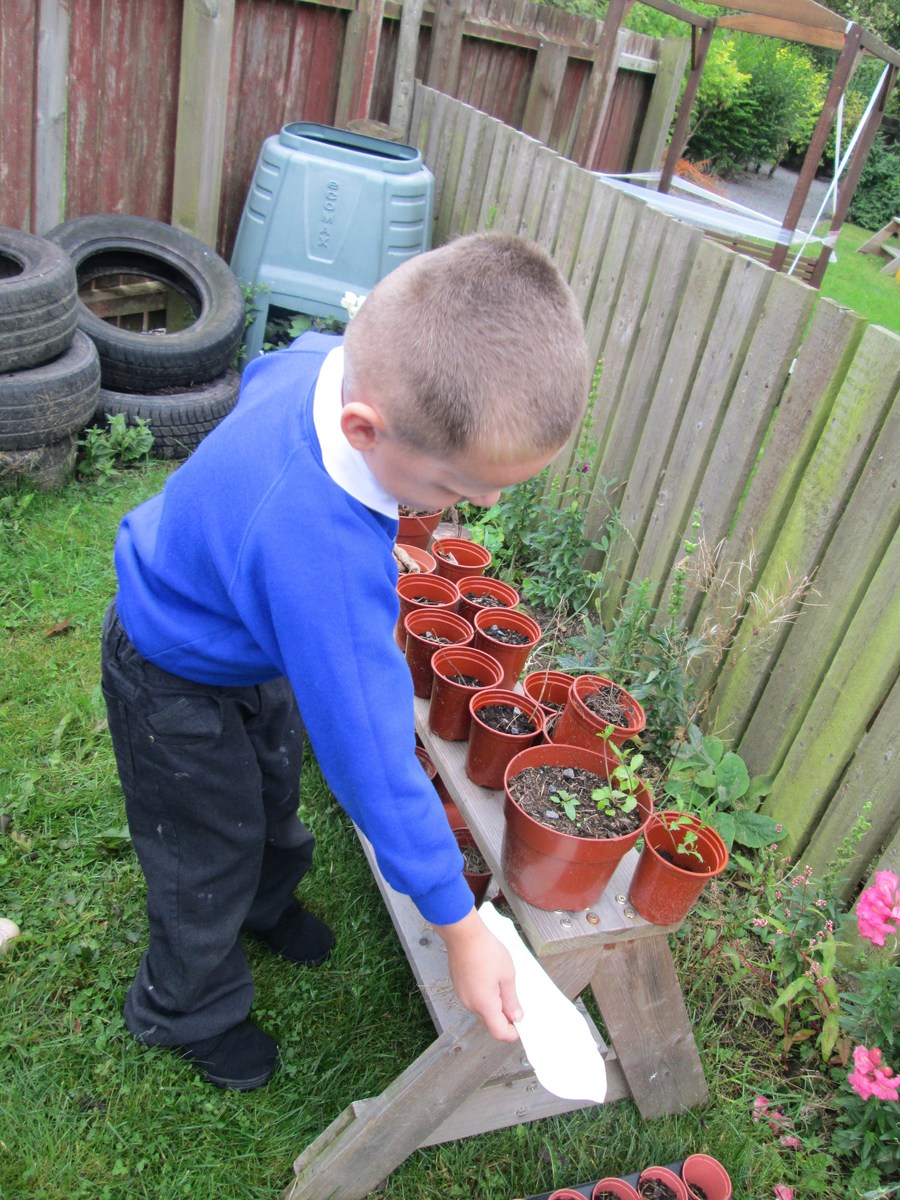 Measuring outside with our footprint.
In science we were looking at how the seasons change and how our shadows change depending on the sun, we were amazed at how quickly our shadows moved as well as appeared and disappeared.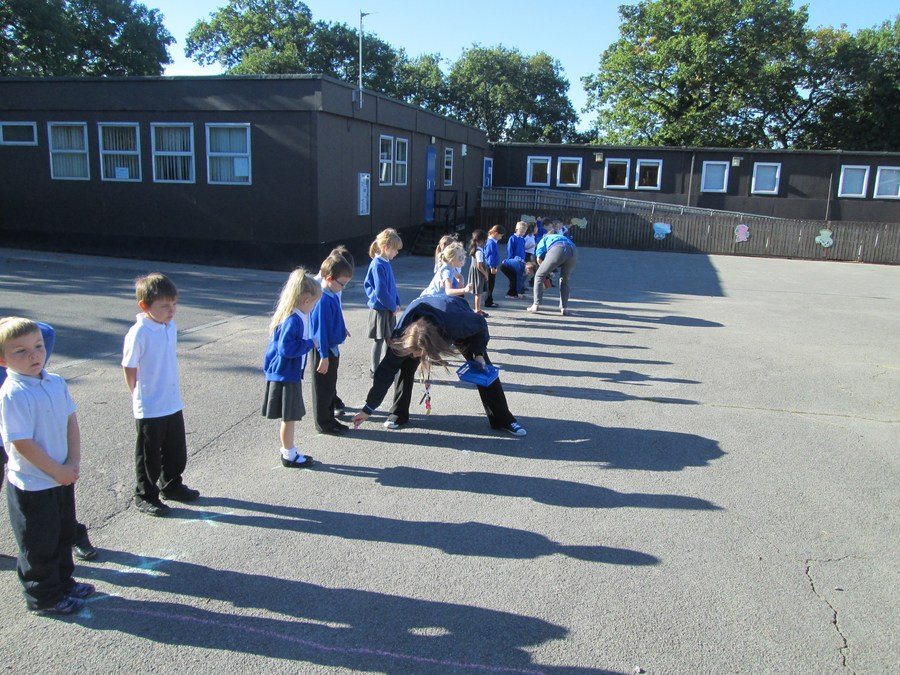 Measuring our shadows outside.
We have enjoyed the new phonics lessons where we have to work fast to recognise and learn new sounds. We have worked hard to blend our sounds to help develop our reading skills. Our handwriting is already improving where we practice writing the sounds we have learnt in our phonic lessons.
In PE we have developed our games skills through different ways of controlling a ball, bat and ball skills and simple tactics in running and chasing games
At the end of the Autumn Term we all visited Beaumanor Hall to take part in a "Stickman Day" we loved running through the woods trying to find Stickman's friends and taking part in stick obstacle courses. We used sticks to make useful things and had a go at shooting practice with the bow and arrows that we made. At the end of the day we all had a surprise visit from Santa who jumped out of the big tree to visit us!