Welcome to Investigators.

We are a Year 6 class of 26 pupils.

Mrs Cheetham is our class teacher, Mrs Marlow is our senior HLTA and Mrs Smith is our TA.

We work extremely hard in our class and ensure twe are good role models to the younger children in school.
Take a look at our class page to find out about the exciting learning taking place in Investigators!
Our P.E. activities are scheduled to take place on Thursdays and Fridays.
Investigators 2018-19
Autumn 2
What a Scream
Cobweb Craft
As part of our Creative topic, we are writing spooky stories in Literacy to enable us to demonstrate our ability to build tension and develop atmosphere. In Art, we created 3D cobwebs using balloons, wool and PVA glue. The wool was soaked in glue and then wrapped around the inflated balloon several times. The balloons were left overnight to dry, then popped in the morning and the deflated balloon removed. We were left with spherical cobwebs which were decorated with spiders made from black pipe cleaners. The cobwebs were hung from the ceiling and we will refer to them when we are writing our spooky stories to aid our description and help us in creating an eery atmosphere.
Pumpkin Patch @ Cattows Farm
On Thursday 25th October, we headed off to Cattows Farm to take part in a morning of picking pumpkins. Whilst we were there we completed a number of activities including measuring the circumference of the pumpkins and sketching them. We even found time to warm our hands around steaming cups of hot chocolate in the Farm Shop and Tearooms. Thank you to the parents joined us and helped make it an enjoyable event. When we got back to school, we embarked on a carousel of pumpkin related activities including carving pumpkin designs, making soup and homemade bread and pumpkin paper crafts. What a busy day! We thoroughly enjoyed the pumpkin soup that we warmed and ate after break the following day.
Brilliant Blood
In Science, we have been finding out about the circularity system. We have been naming the different parts and developing our understanding of how the heart functions. We planned an experiment to investigate the length of time it took 'blood' (coloured water) to flow through different sized tubing to develop our understanding of how blood travels through our bodies. We ensured that our experiment was a fair test and wrote it up using diagrams to show method, tables to show results and a strong conclusion that referred back to our original predictions.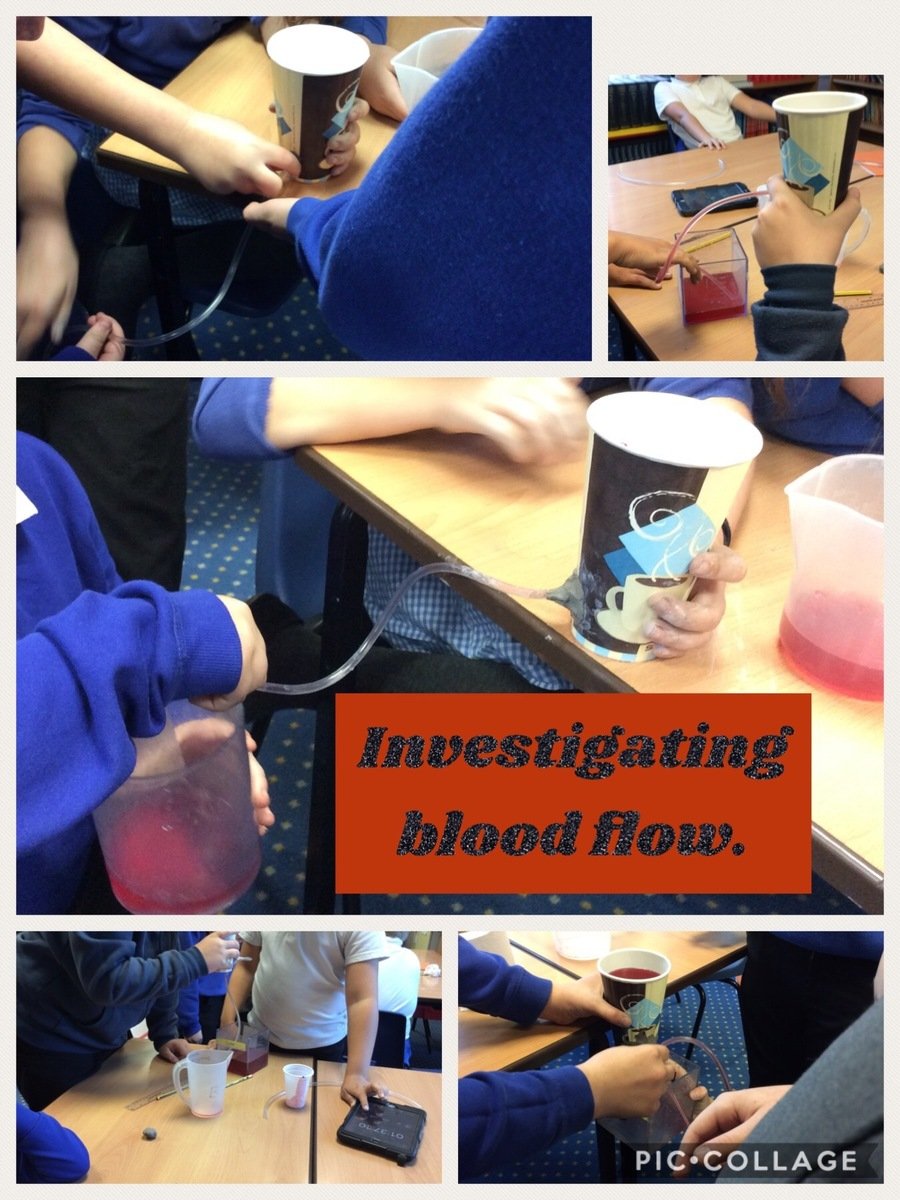 Magnificent Maths
We have been very busy in Maths so far this term! From our place value and calculation work at the start of the year, to investigating fractions more recently. We are looking forward to getting into our work on decimals and percentages over the forthcoming weeks, as well as continually revisiting the areas we have previously covered.
Please remember times tables sheets are readily available in the Investigators classroom for any children in Year 6 who may need to take them home to practise. Times tables tests are conducted in Maths weekly.
Take a look at what we will be learning about this half term...
Autumn 1
Hola Mexico
Celebrating the Harvest Festival in Church
Along with the rest of the school, we took our annual stroll down to the local church this half term where we were joined by parents and friends from the local community. The audience were treated to a fantastic drama piece performed by Year 6, all about a lonely scarecrow.
Homework
Please remember that homework tasks will be set each half term. Additional homework for Year 6 children in preparation for SATs will be sent home to be completed during school holidays. Weekly spellings lists are given out every Monday and are tested the following Monday. We encourage all children to take their reading books home regularly.
We have already had a fantastic response to homework this year, with some delightful creations being made. Take a look at the pupil's work below! We also had a fabulous selection of writing including detailed fact files and information books all about Mexico. Keep up the hard work Investigators!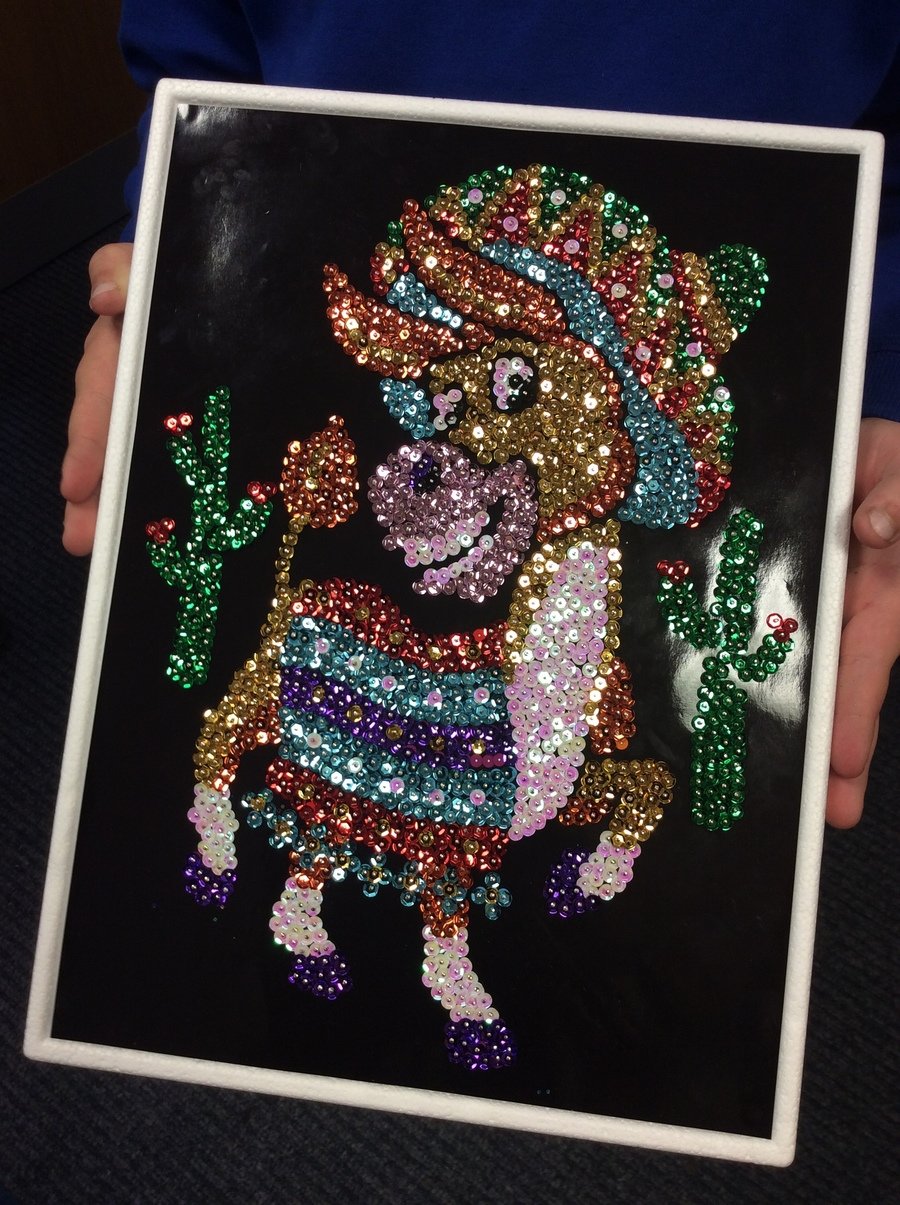 ICT and Literacy
After learning how to effectively search the internet and retrieve and record information, we made posters all about Mexico. We made the posters interactive and engaging to keep the reader interested, whilst providing them with a wealth of information about the country's geography, culture and traditions.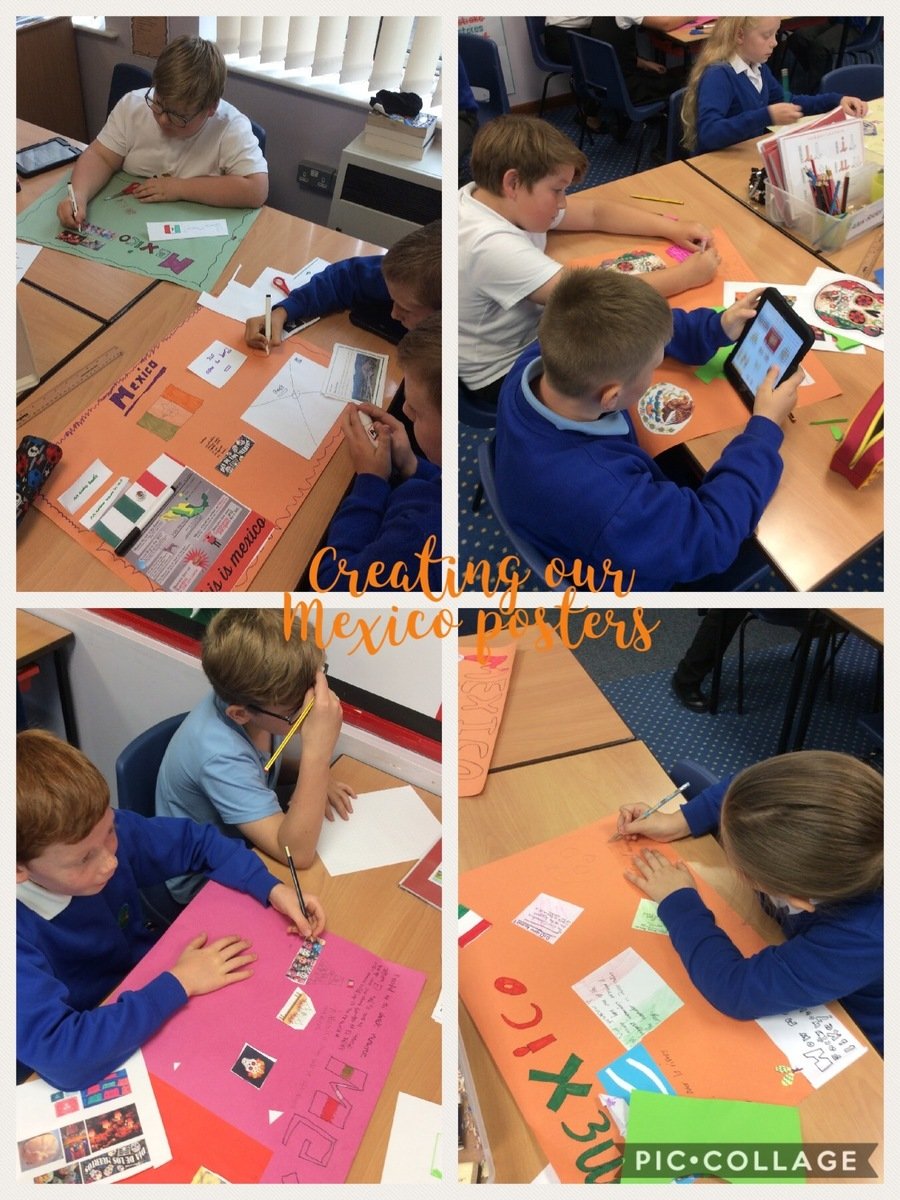 What a treat, it is D and T week!
As part of our topic, we looked at the history and origin of the cocoa bean and the significance of this ingredient in Central American cookery. We conducted market research by surveying other classes to help us establish the most popular type of chocolate bar in today's society. We then designed our own chocolate bars and packaging based on our findings. Next, we made our bars and produced our own 'foil and wrap' packaging. Finally, we each tasted one another's bars and evaluated them, making suggestions for future improvements.
Terrific Tag Rugby
In PE, we have been having a great time playing tag rugby out on the field with our Sports Coach, Mr Stevens. Let's hope the weather continues to hold out, so we can keep on enjoying the field this half term!
Tasting Tacos
We looked at different food groups and healthy lifestyle in Science and in ICT we researched popular Mexican recipes. In Creative, we prepared and cooked Mexican Tacos, which we really enjoyed tasting afterwards! In Literacy, we wrote our recipes using organisational and language features of a non-fiction text.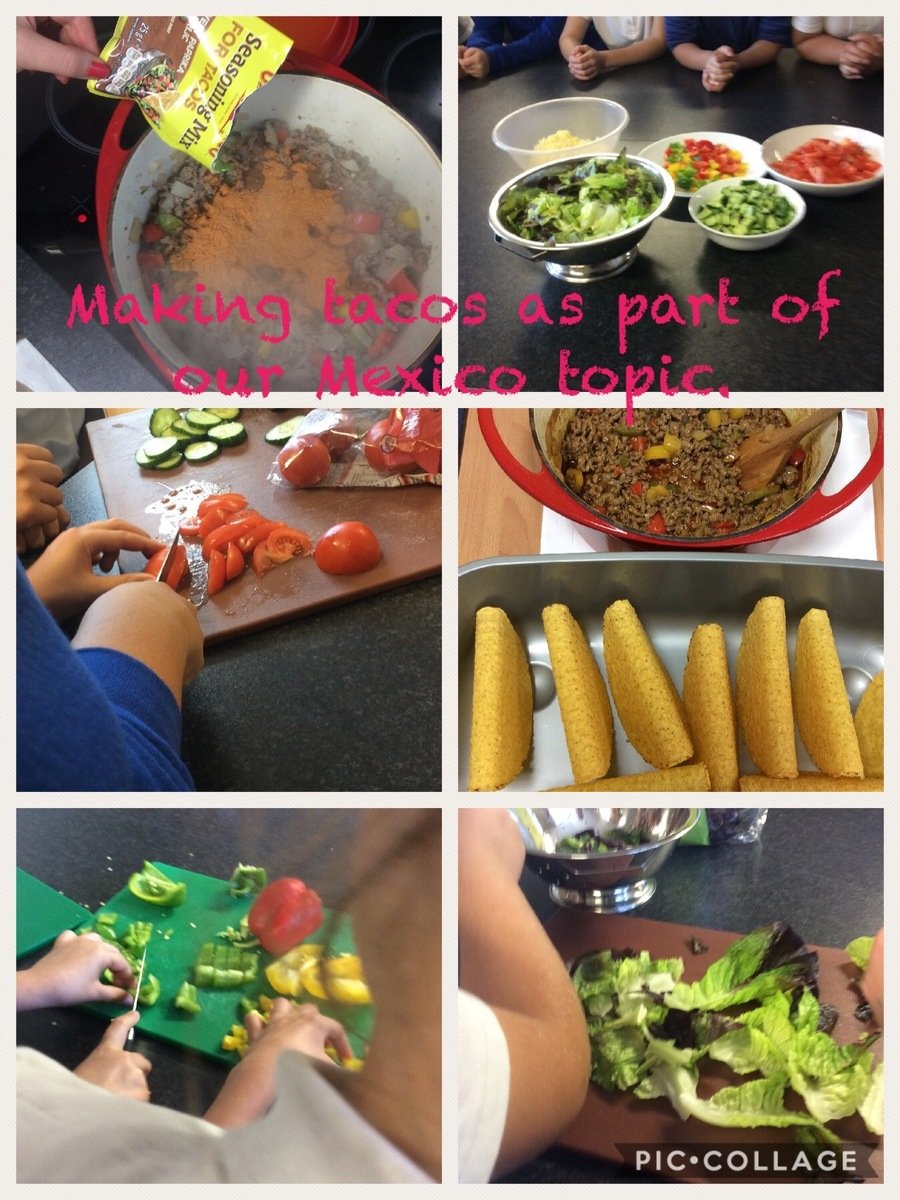 Team Building Games
As part of our 'Transition Day' from Year 5 to Year 6, we took part in a series of team building games, including a competition to build the tallest structure using marshmallows and spaghetti.
Take a look at what we will be learning about this half term...
Investigators 2017-18
Spring 2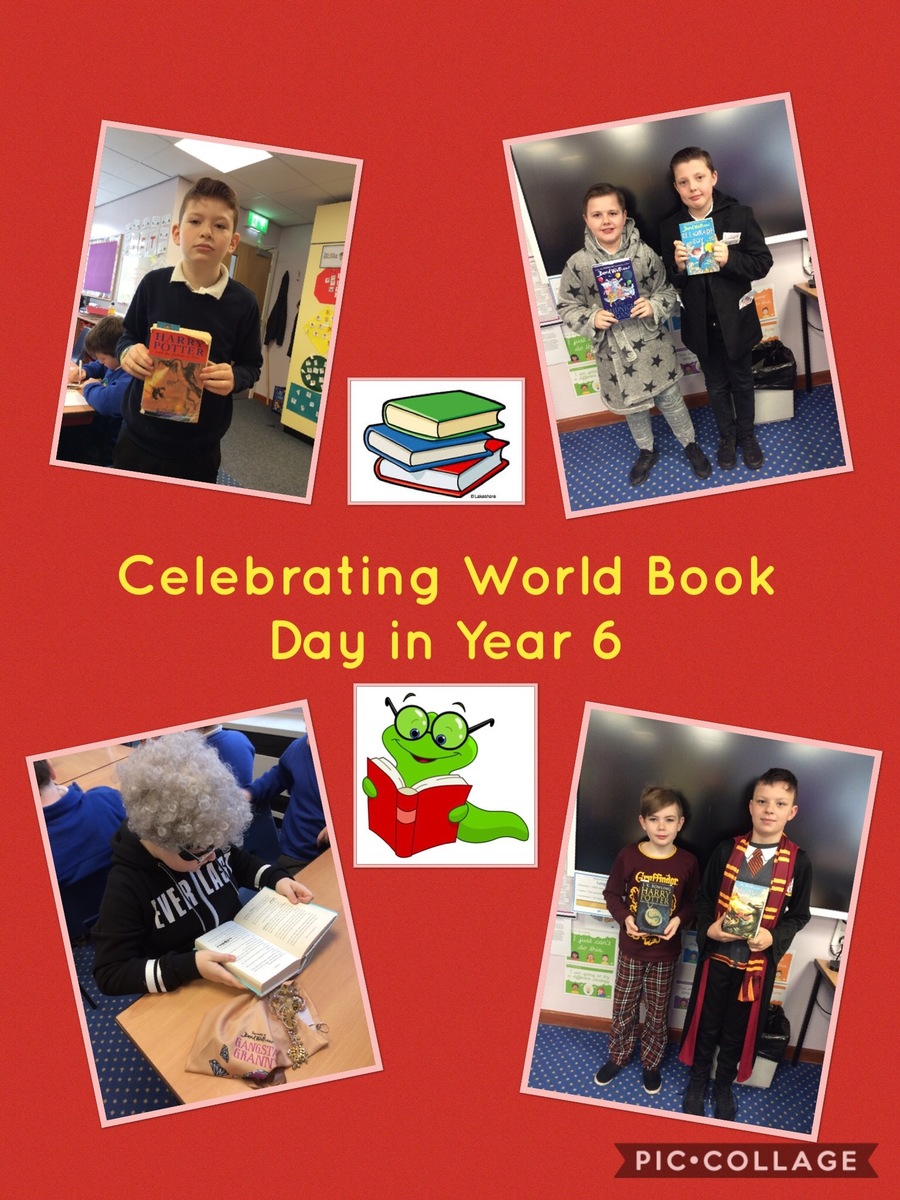 SEVERE WEATHER WARNING in place in Investigators this half term with the arrival of our new topic, Frozen Kingdom. Snow and ice hit our classroom on the first day back after February half term when the children arrived to find a winter wonderland and a sprinkling of snow falling on their heads! We could never have anticipated the 'real' snow and ice we experienced two weeks into the topic-very fitting! What fun we have had so far, finding out about the Arctic and Antarctic and investigating climate and animal species that live there. We have even managed to discover information about Inuit culture, traditions and take part in Inuit artwork activities. A busy start to our half term!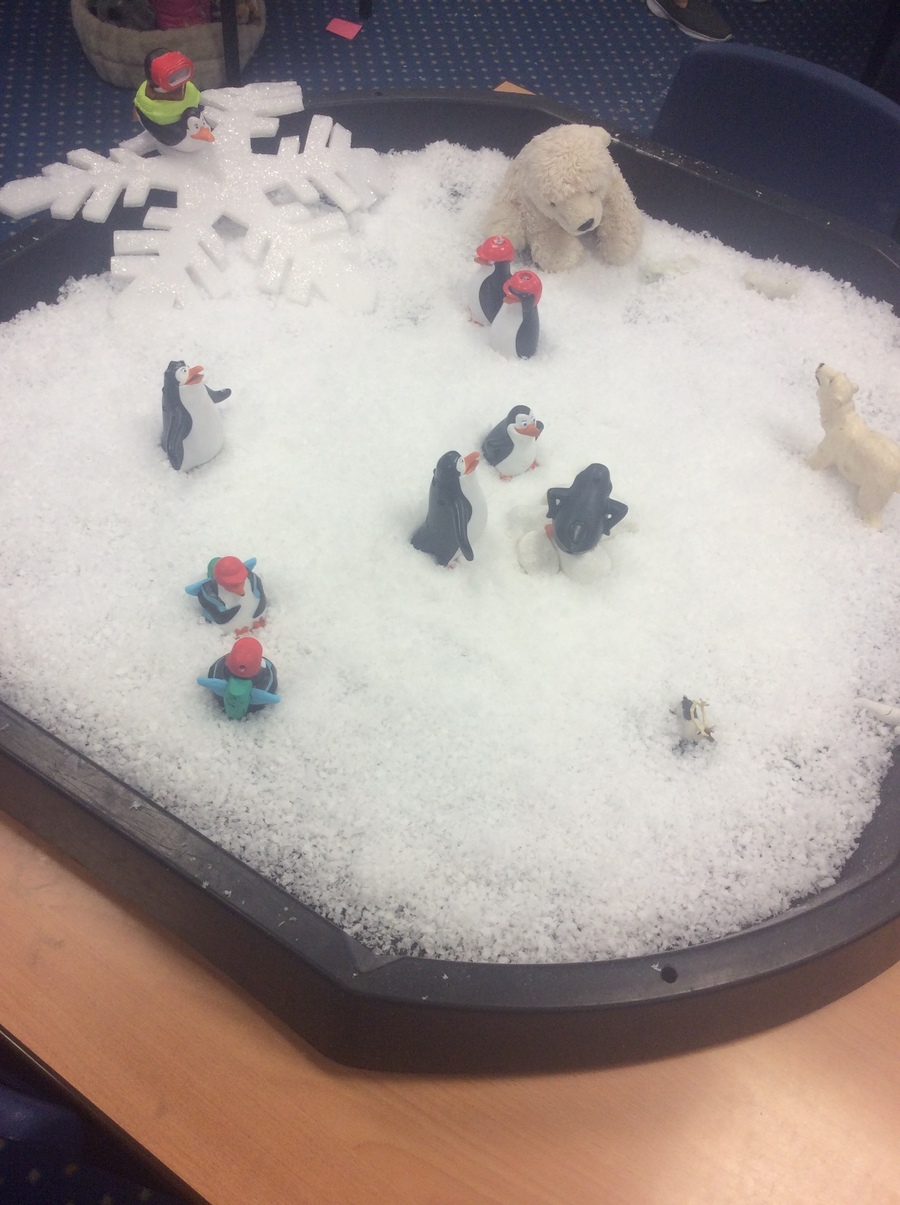 Spring 1
We have been fortunate to be able to update our collection of wet play games this year. We have invested in a range of construction toys, including Lego. What fun we will have on rainy days!
We had a special visit from the Bishop of Leicester, who was joined by Reverend Andrew to take part in a question and answer session with Year 5 and 6. Lots of thoughtful questions were asked and the children received a wealth of insight into the Christian faith.
We have been learning to play recorders in Music. We are looking forward to our Djembe drumming in the Summer term.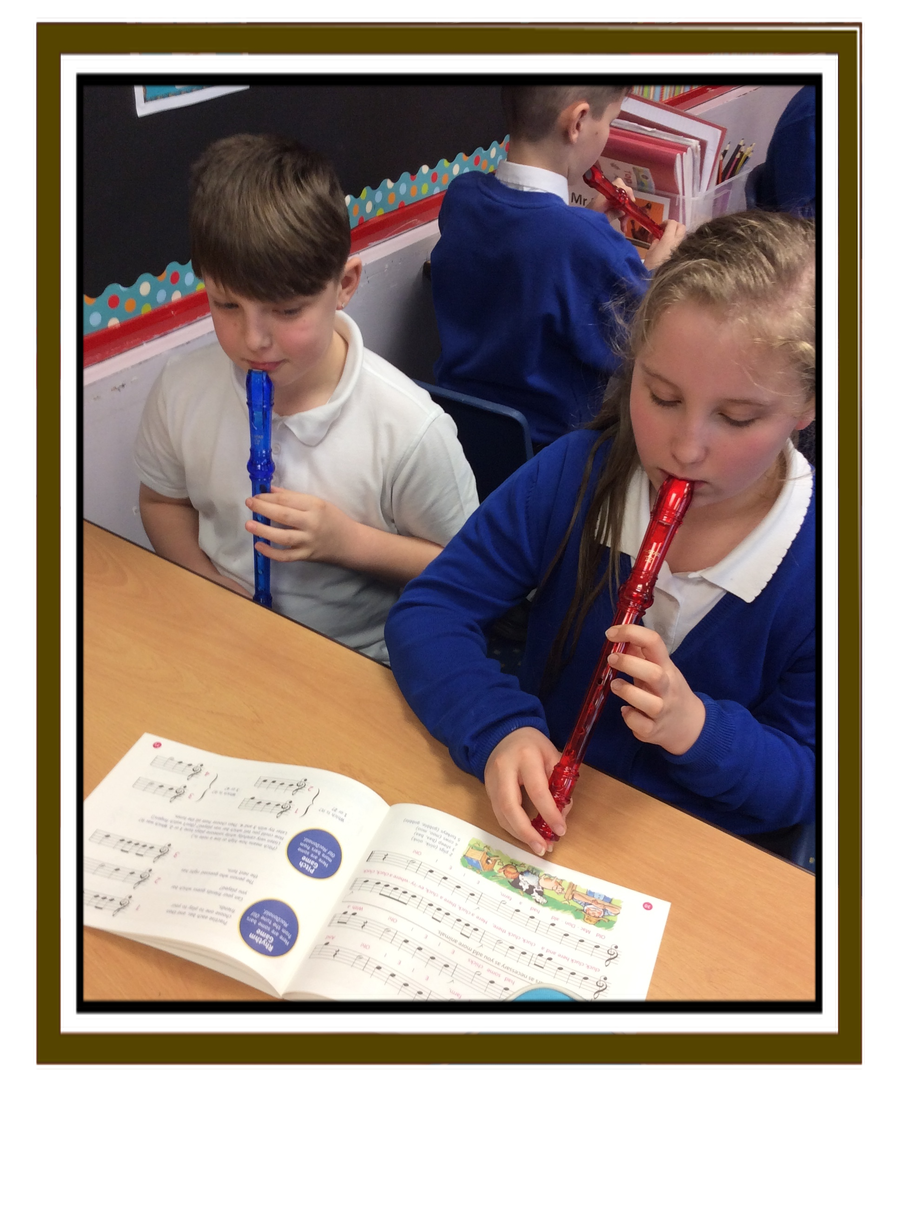 We found out about the history of the cacao bean as part of our Maya topic. We conducted market research, then designed and made our own chocolate bars and packaging. We looked into Fairtrade initiatives and considered the human impact of 'food miles'. We wrote to John Cadbury to persuade him to invest in our chocolate bar inventions.
Making Mayan God sculptures from clay.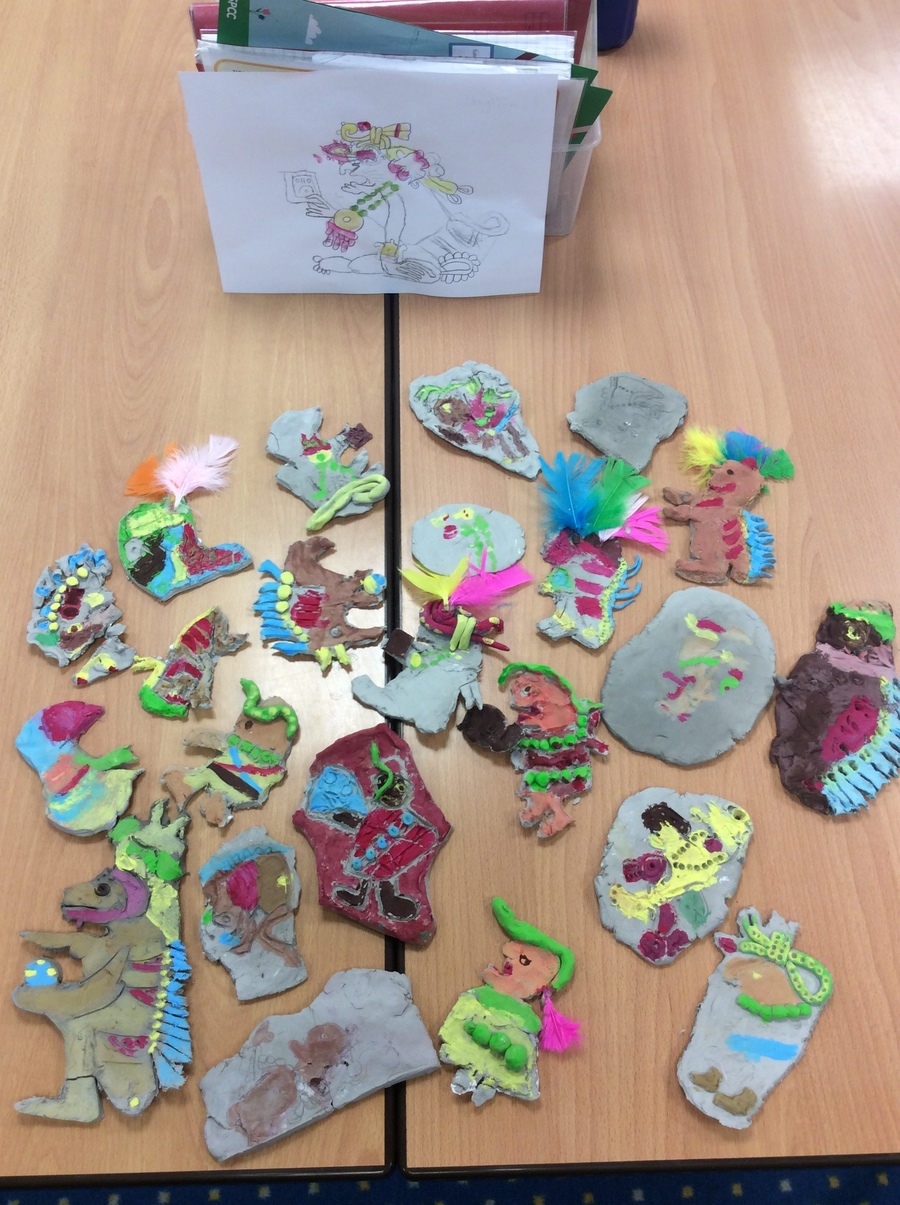 Maya Civilisation
In Literacy, we investigated the 'mystery of the stolen maize'. We considered all the evidence including live video link interviews with villagers and correctly predicted that the Sun God was responsible for the theft.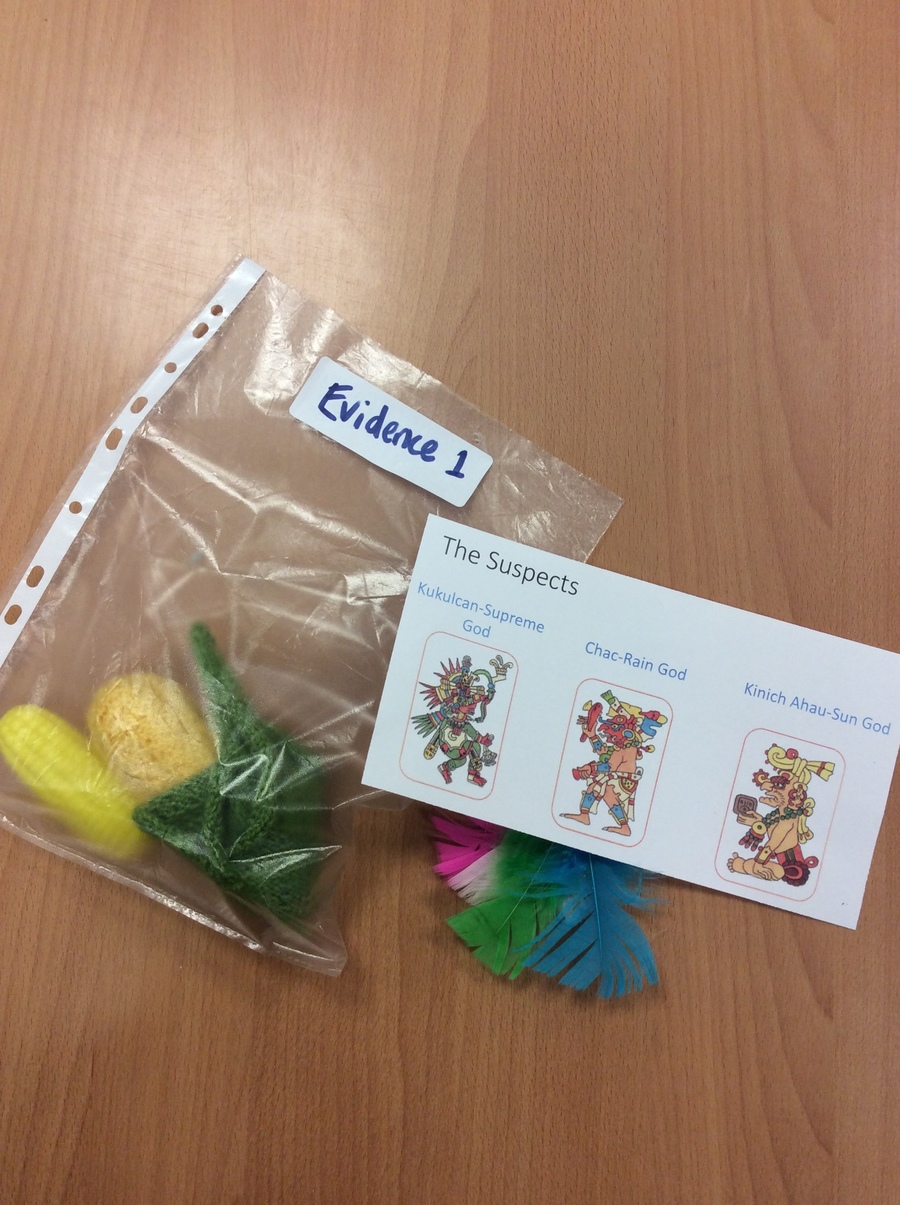 Experiencing the Mexican traditions of the 'Day of the Dead'. We enjoyed the tortillas!
Fractions, decimals and percentages in Maths
We have been investigating fractions, decimals and percentages in our Maths lessons. We have been spotting patterns using Lego and playing 'Would you rather?' E.g. A half of the Victoria sponger or a three quarters of the Swiss Roll, to help us order and compare fractions.
Our trip to Beaumanor Hall
The Year 5 class joined us for a day in the life of a WW2 evacuee at Beaumanor Hall. It was a fun-filled day with lots of activities such as experiencing a 1940's classroom, shopping for rations and code breaking. We were treated like evacuees all day, having to show our identity cards and if we did not have them in our pockets, we were suspected of being German spies.
Life in the Trenches
We did lots of drama activities to gain an understanding of what life was like for soldiers in the trenches. It must have been extremely tough for them surviving on tins of Bully beef and rations, living in wet, muddy conditions and being miles away from friends and family.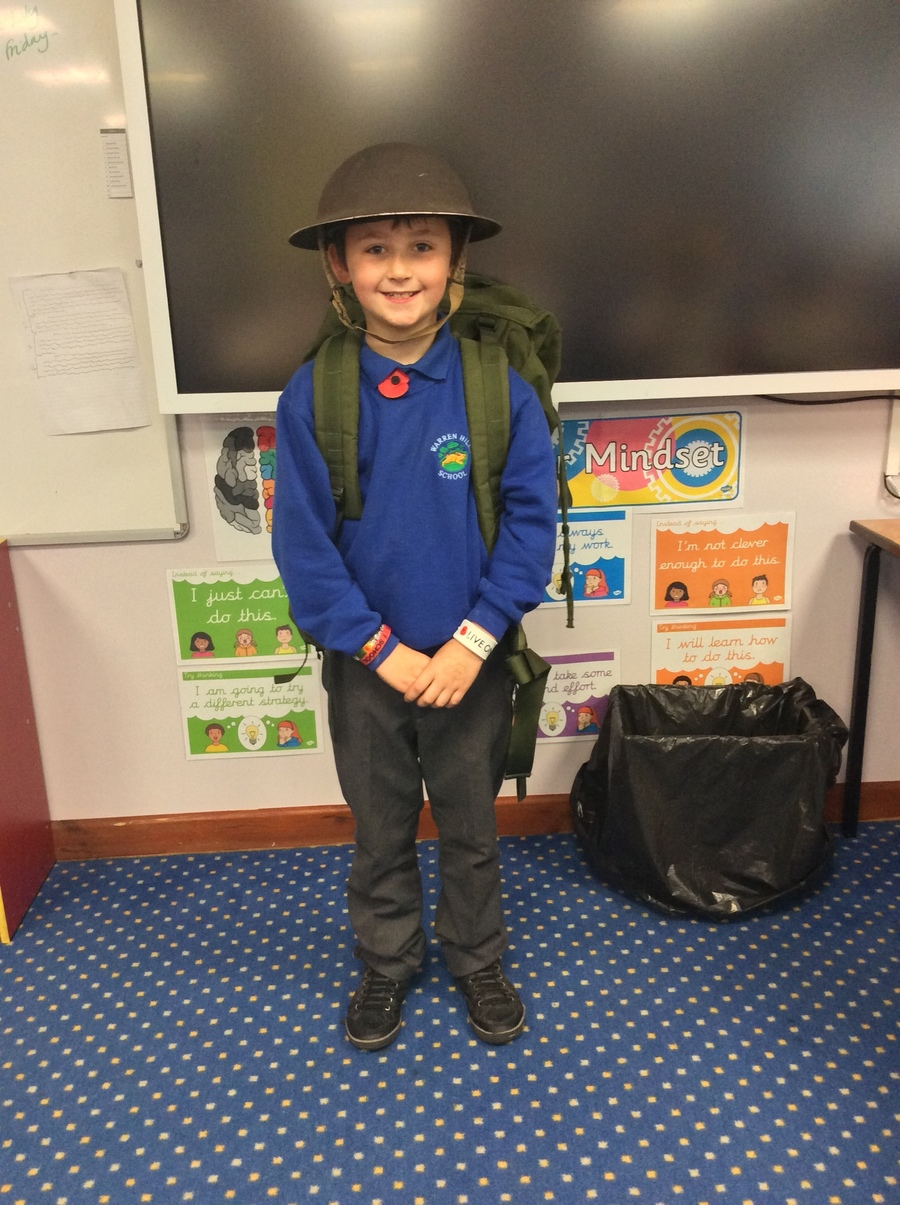 Coalville Hero Project
We remembered our Coalville heroes by taking part in the Famous 50 project. We joined with other local schools and businesses to decorate a large silhouette to honour the soldier, Sidney Summers who was from Hugglescote, Coalville and fought in then First World War.
Autumn 2
Autumn 1
Design and Technology Day
We joined with Year 5 to make our own mechanical toys. We designed characters based on the Hugo book and made them move on the top of our 10cm x 10cm x 10cm cube using a cam, a follower and an axel.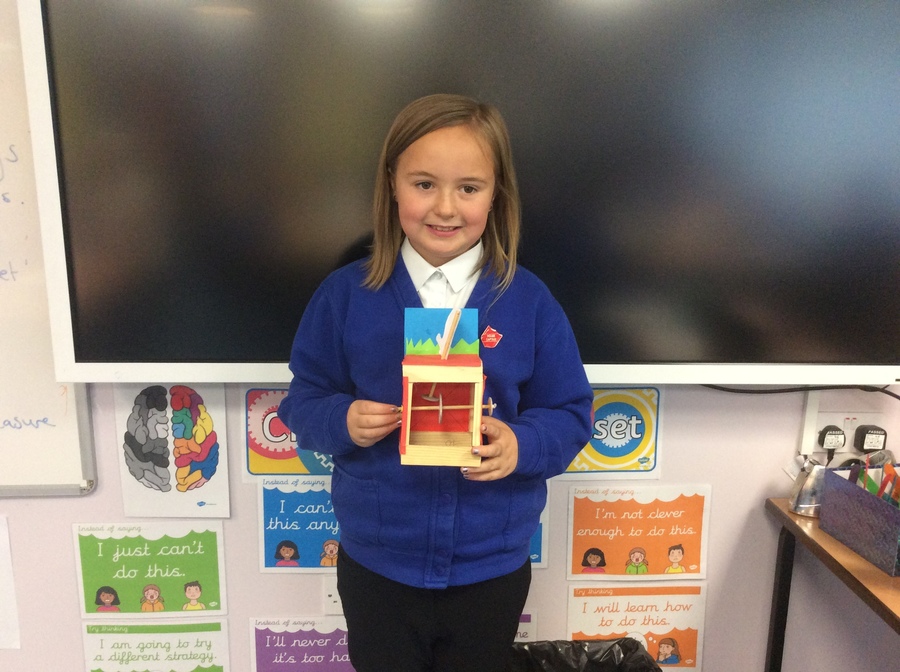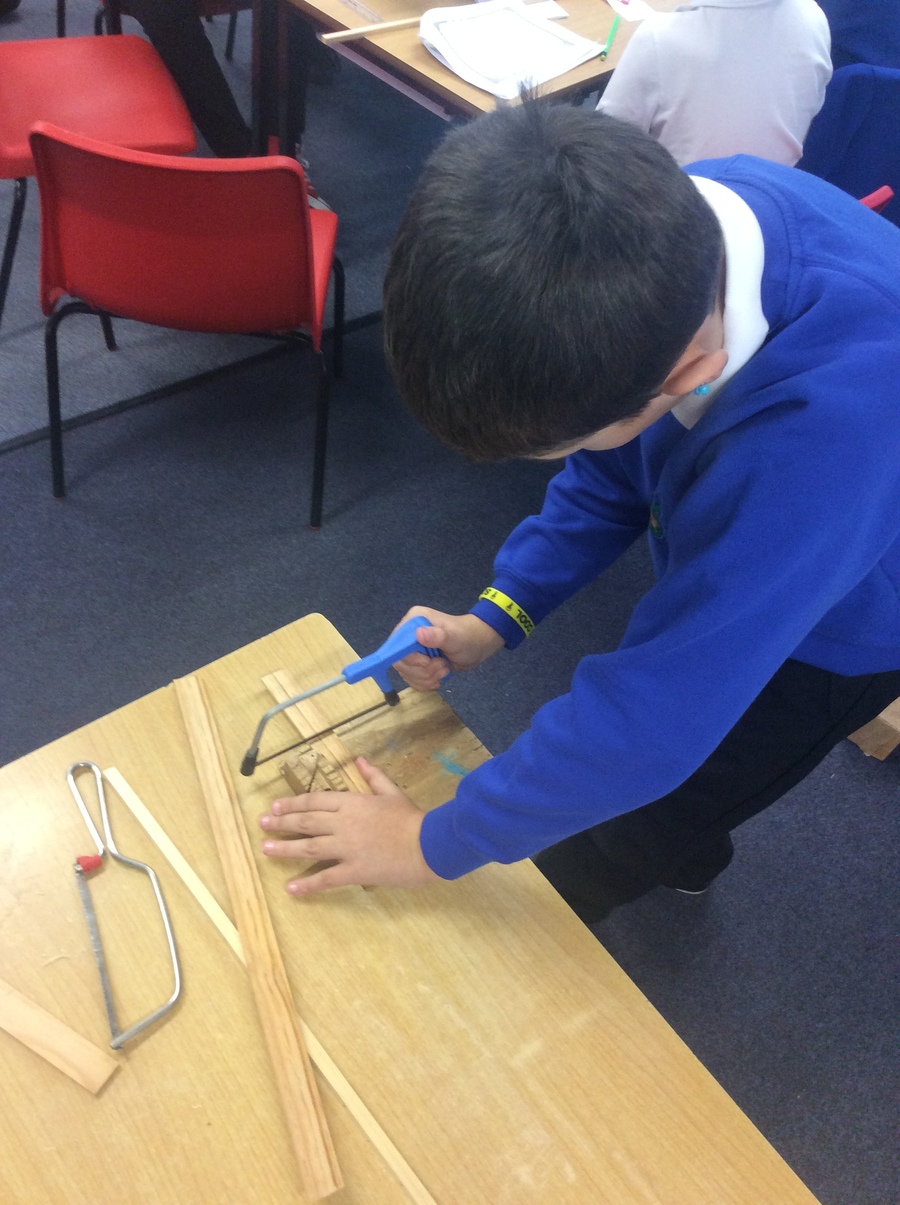 There has been an excellent response in Investigators to the homework 'project' approach this year. Already we have had a range of projects such as models of the Eiffel Tower, drawings and research, all of which have been to a very high standard. Keep up the hard work Investigators!
A

reminder that study books are still available and we encourage children to reference these regularly throughout the year.

We have seen some extremely positive results from our first weekly spelling list and will continue to send these home every Monday.

Regular tasks will continue to be set on Lumio to support your child's learning in Maths.
Thank you to our Year 6 parents and carers for your continued enthusiasm towards supporting your child's learning at home.
We had such fun celebrating Roald Dahl's birthday on 13th September by dressing up as our favourite characters from his books. In the afternoon we learnt how to sketch in the style of illustrator, Quentin Blake and used Roald Dahl's character descriptions of Mr and Mrs Twit to inspire our artwork. Water colours were used to complete our drawings and add a wonderful 'Quentin Blake' flare to our final pieces.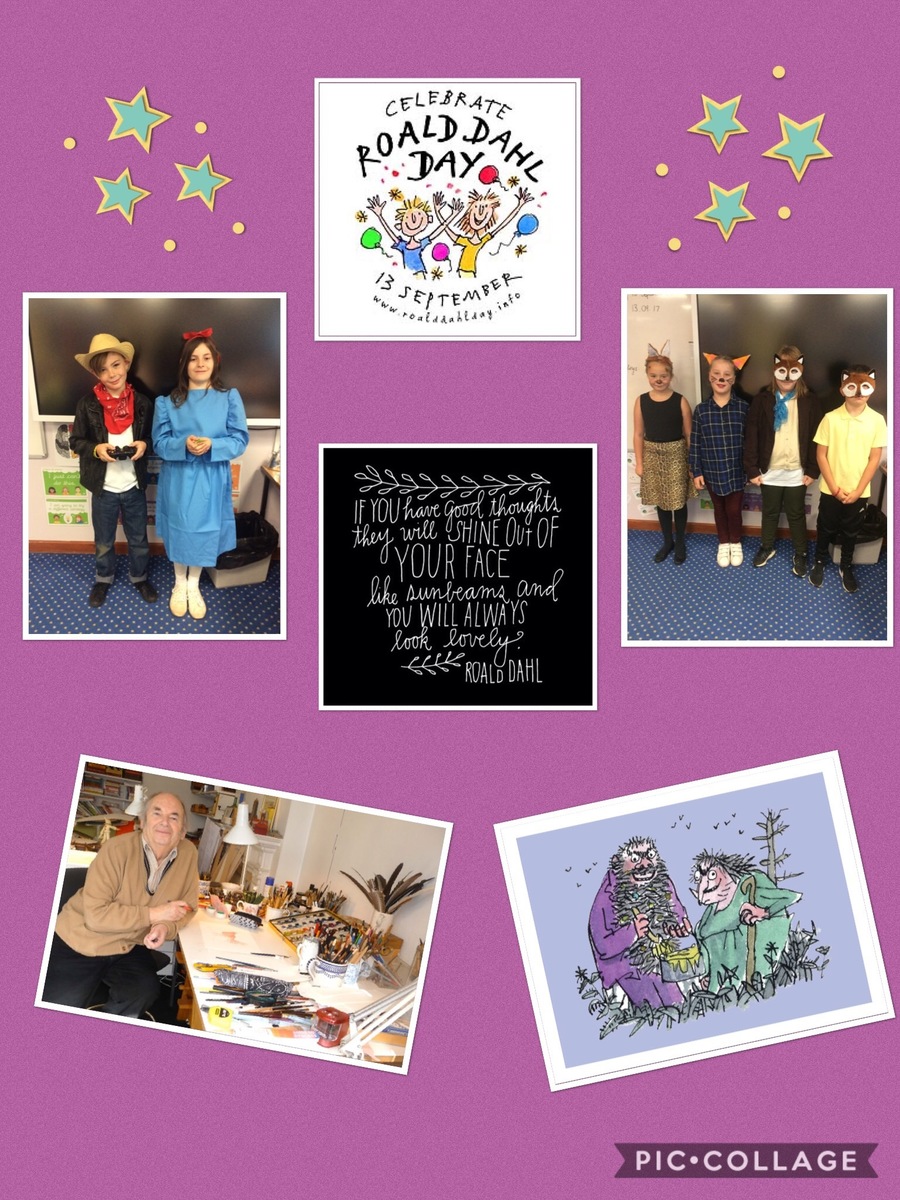 Drama inspires our writing
We have been using drama techniques such as freeze-framing, Conscience Alley and hot-seating to develop our ideas and enhance our writing. We used freeze-framing to help recreate the atmosphere at the Paris train station and then described it using the five senses. Conscience Alley helped build our arguments and persuade the shopkeeper not to burn the notebook, we then developed our ideas into a persuasive letter written in role as Hugo. Hot seating has helped us gain a broader and deeper understanding of the character, Hugo.
COMING SOON!! Some of our Year 6 pupils will be heading off on a residential trip to PGL.
Hugo Cabret
This half term our topic is based on the novel 'The Invention of Hugo Cabret', which tells the tale of a young orphan boy named Hugo Cabret. Whilst living in secret in a 1930's Paris train station, Hugo continues the work of his Uncle by fixing all twenty-seven clocks around the station. Will he ever be caught by the Station Inspector and his vicious dog? Who is the toy seller? What is special about Hugo's notebook? All questions we will be answering as we enjoy the topic this half term.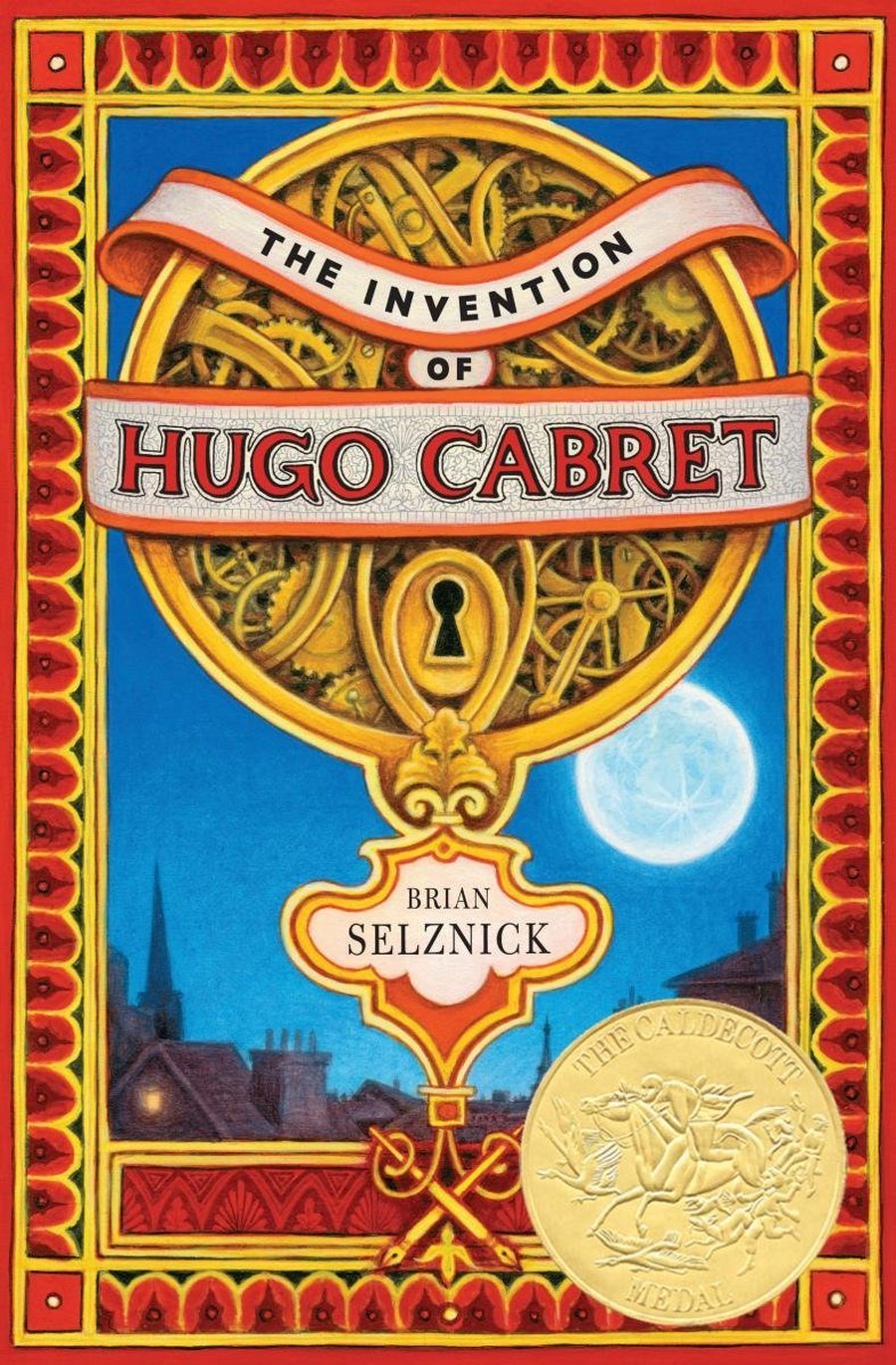 Here's what we plan to cover this half term:-
Welcome to Year 6
A warm welcome back to all children in our Investigators Class of 2017-18. We look forward to supporting you through your final year at Warren Hills. Year 6 is an extremely busy year and there are many fun and memorable events that take place. We are certain that with hard work and determination you will thrive. Remember to keep a positive mindset and to use the power of 'yet'.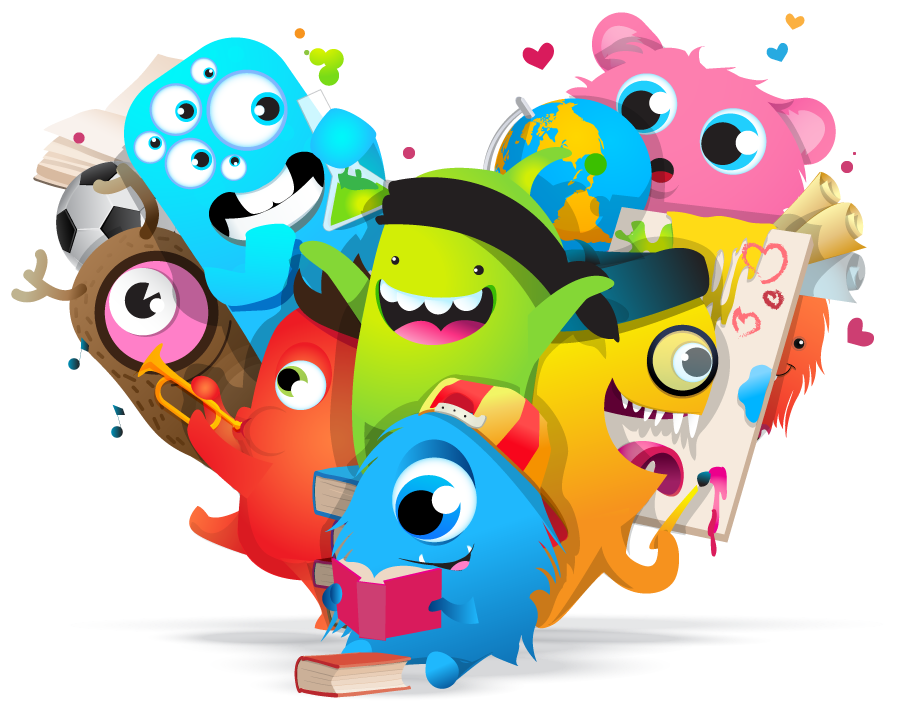 ................................................................................
Summer 1
Measuring a mile in Maths
We measured out a mile on the playground and field as part of our 'Mile a Day' healthy brain exercise campaign.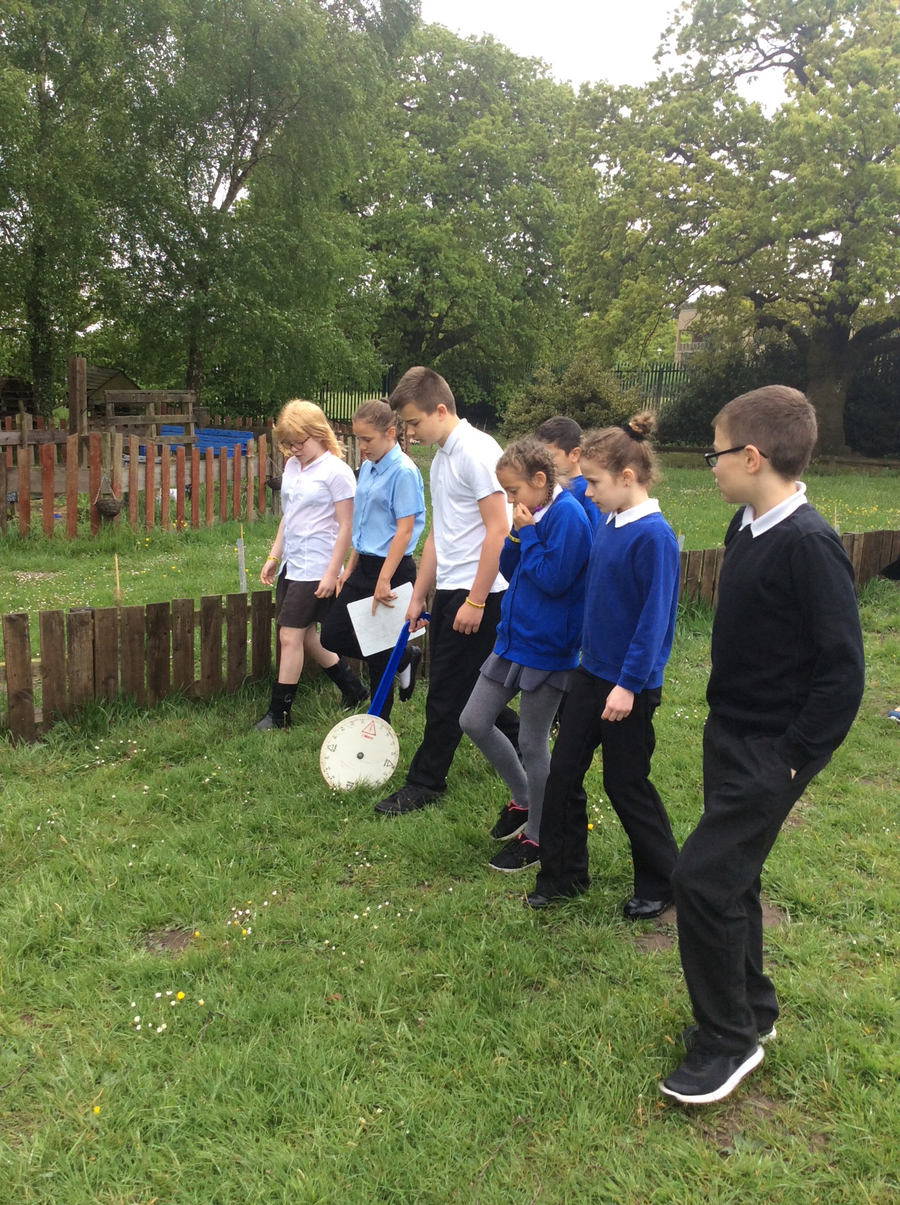 Spring 2
Egg-cellent Easter Bonnets
We had such fun on Easter Bonnet Day, making the bonnets then sharing the afternoon with family and friends.
We Beat the Wall!
Year 6 really enjoyed it when the climbing wall came to school from Beaumanor.
Creative Bread Making
In Science we found out about renewable energy and looked into hydro power. We investigated water mills and their importance in history in the role of producing flour. We designed, made and tested our own water wheels, then we made bread using different types of flour.
Converting media.
(Media will continue converting in the background)
We used drama to get into role as Saxon kings, there were some extremely demanding rulers! We then wrote speeches for our kings using Standard English and subjunctive form.
A day in the life of a Saxon warrior
We enjoyed stepping back in time with our Saxon visitors. A great start to our history topic!
Homework
Please remember to log on to Lumio and Reading Eggs regularly in order to complete homework tasks and collect eggs or trophies.
Can you guess what we received in the post this week?
A letter from J.K. Rowling!
She was responding to the thank you letters we sent to her before Christmas!
We were all so thrilled (including Mrs Lane when she came in to find out what all the excitement was about).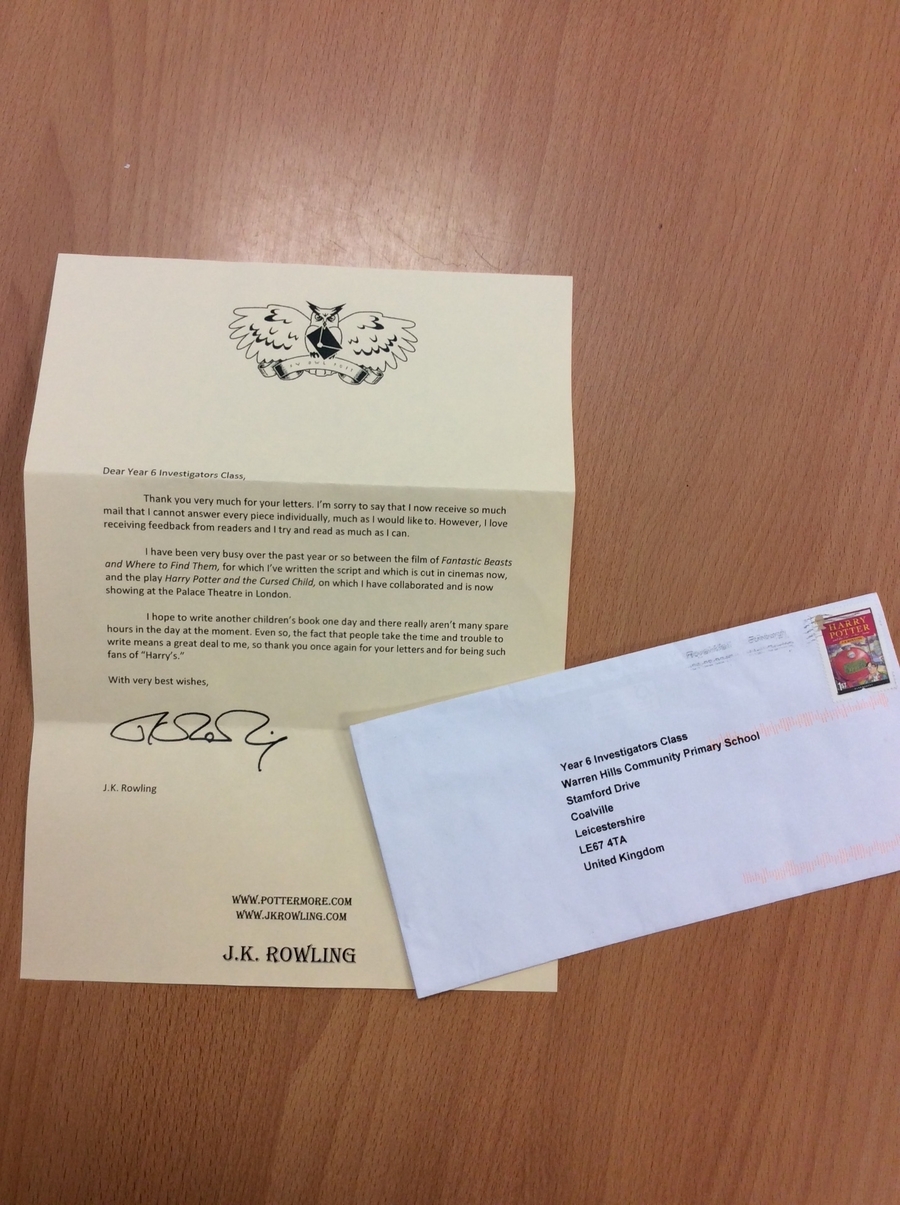 Visiting the University
Investigators had a wonderful day at the University of Leicester! We were taking part in a Chinese Experience Day where we were finding out how to count to ten in Mandarin and writing in a Chinese calligraphy style. The highlight of our day was a tour around the university campus, we loved going into the library and finding out how the students look at special books. They had a special room with giant cushions that they used to rest the books on!
Whilst touring the campus, we asked some really interesting questions such as:-
"You know if Richard III won the battle and Henry Tudor lost, would that have changed history?" (whilst looking at a model skeleton of Richard lll).
"Wow, look at that! That's cool!" (whilst looking at a 3D modelled periodic table).
"What degree would I need to do to be an accountant?" (to one of the student ambassadors showing us round).
"How long will you be studying here before you become a doctor?" (to another student ambassador showing us round).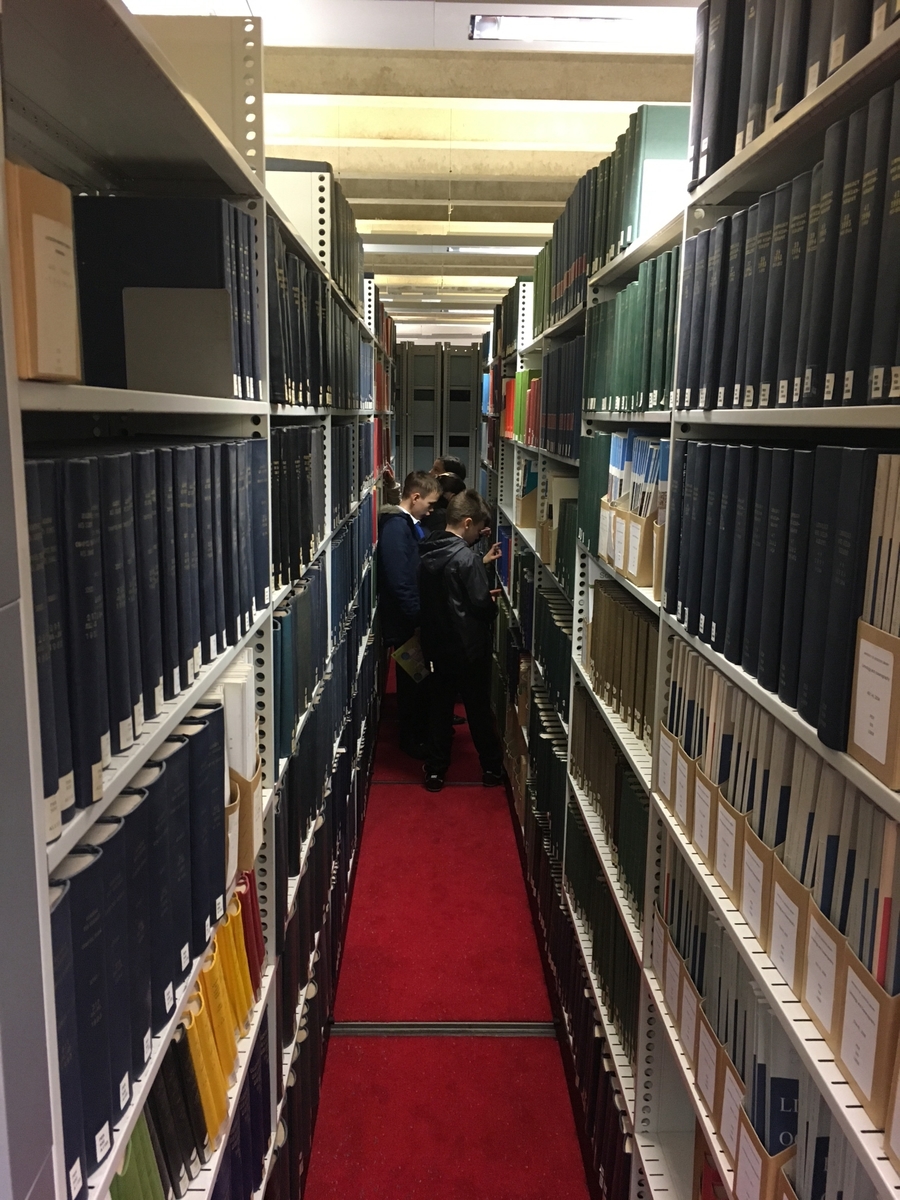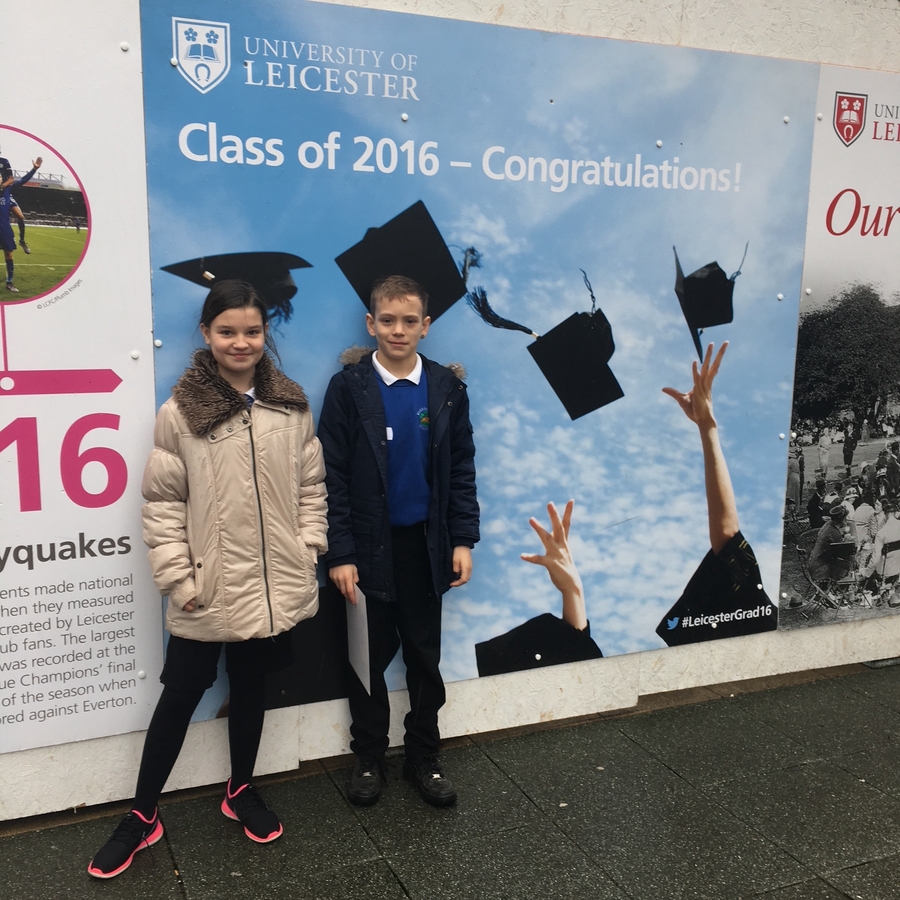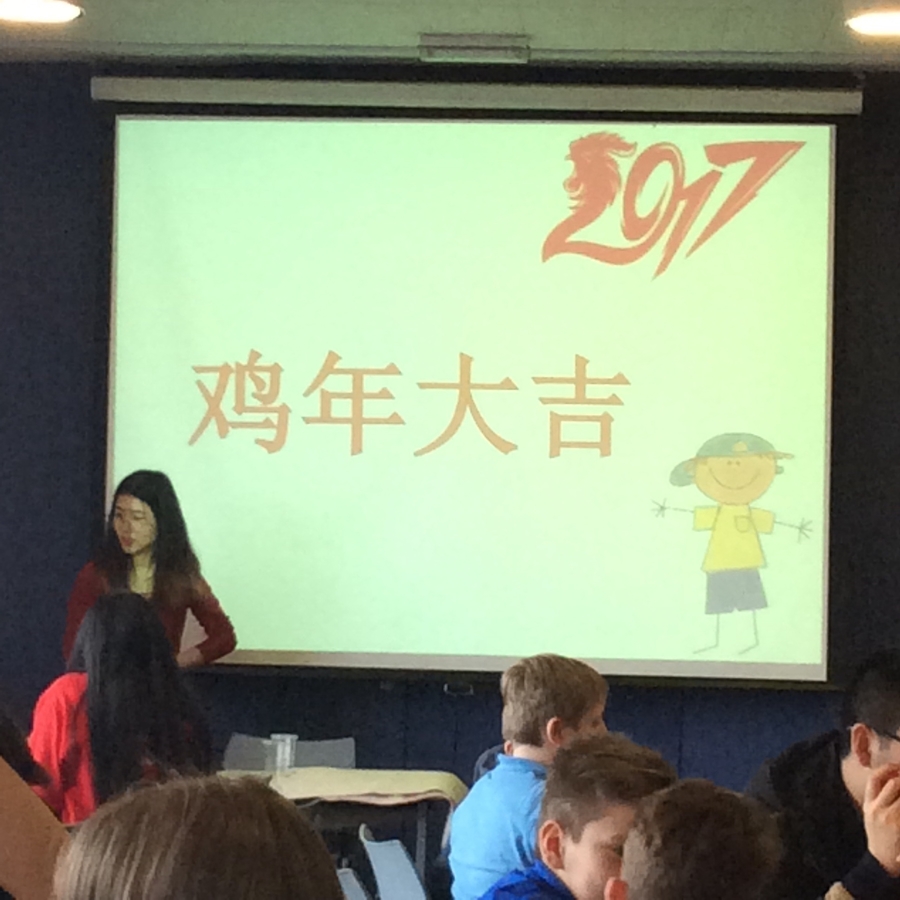 The Big Dig!
We were digging for ancient artefacts from the Shang Dynasty period. We found a number of interesting objects made from animal bones, clay and bronze. After we discovered our artefacts, we discussed the importance of using artefacts as evidence when writing about historical events and time periods.
Chinese Cookery Class
We made spring rolls using some traditional Chinese vegetables and ingredients including:-
Carrots

Peppers

Spring onions

Beansprouts

Pak choi

Garlic

Five spice

Soy sauce
We cut the pastry into rectangles and placed a spoonful of the vegetable mixture in the middle of each one, then carefully rolled it together (making sure the ends were folded in). We brushed them with beaten egg mix and baked them in the oven at 200 degrees Celsius until golden brown.
Some of the Investigators felt inspired to make some more at home and we now have some budding chefs in our class. Look out Jamie Oliver and Mary Berry!
Astronomic Aspirations
During our trip to the National Space Centre we found out what it means to be an astronaut. We learnt about the lengthy training regimes astronauts must undertake, including learning how to speak Russian and Scuba diving! By the the time we left, lots of children felt inspired to want to become astronauts when they grow up, just like Tim Peake!
We are 'Out of this World!
Investigators will be enjoying a trip to the National Space Centre this week with Year 5 and we started the Science theme with a Space Day. This involved listening to 'The Planets' composed by Gustav Holst and collecting notes on what feelings and images the music created. We will be using these jottings to help inspire our Space themed poems that we will be writing later in the week. We took part in data collection by using ICT to research the distance of planets from the Sun and the temperature on each one, then we used our Maths skills to convert the measures we had collected. In the afternoon we became 'experts' on the planets and shared information with each other to help fill out our own set of Top Trumps cards. Our teachers timed us so we only had three minutes to get as much information as possible from our partner about their planet before moving on to the next person, it was quite a challenge! Finally, we created our own artwork based on the planets using black paper, coloured chalks and smudging technique.
Spring 1: Here is what we plan to cover...
Spring 1
Thank you J.K.Rowling!
We wrote letters to J.K.Rowling to tell her what fun we have had studying Harry Potter and thank her for her novel, Harry Potter and the Philosophers Stone. We put them all in a big, brown envelope and sent them in the post to J.K.Rowling's publishing company. Some of us have even been inspired to become authors when we grow up! Watch this space for our novels to be available for sale on Kindles and in book shops in years to come.
An amazing trip to Warner Bros Studios London
We had a fantastic day out to Harry Potter World at Warner Bros Studios, it was so interesting to see all the props and costumes from 'behind the scenes' of the Harry Potter films.
'This is the best trip ever Miss!'
'Are we really here? Look at that!' (Pointing to a flaming Christmas pudding in the Grand Hall)
'Ahhhhh...' (As we enter the room where the giant model of Hogwarts castle stands).
'I'll remember this day forever!'
Welcome to the Wizarding World!
We entered the 'wizarding world' of Harry Potter when our school became Hogwarts for the day! On arrival we were grouped in the 'Grand Hall' where we were 'sorted' into our 'Warren Hills Institute of Witchcraft and Wizardry' houses. Once 'sorted' we took part in an exciting day of activities in which we used our Maths skills to make butter beer and developed our Art and D and T skills to each design and make our own wands! We also played games, made our own Harry Potter chatter boxes and created artwork of our favourite characters. To make the day EXTRA SPECIAL all the children and staff in Key Stage Two dressed up in Harry Potter fancy dress and the best dressed were awarded prizes of chocolate frogs and golden snitches. PHEW! What fun we had!
Investigators are feeling festive!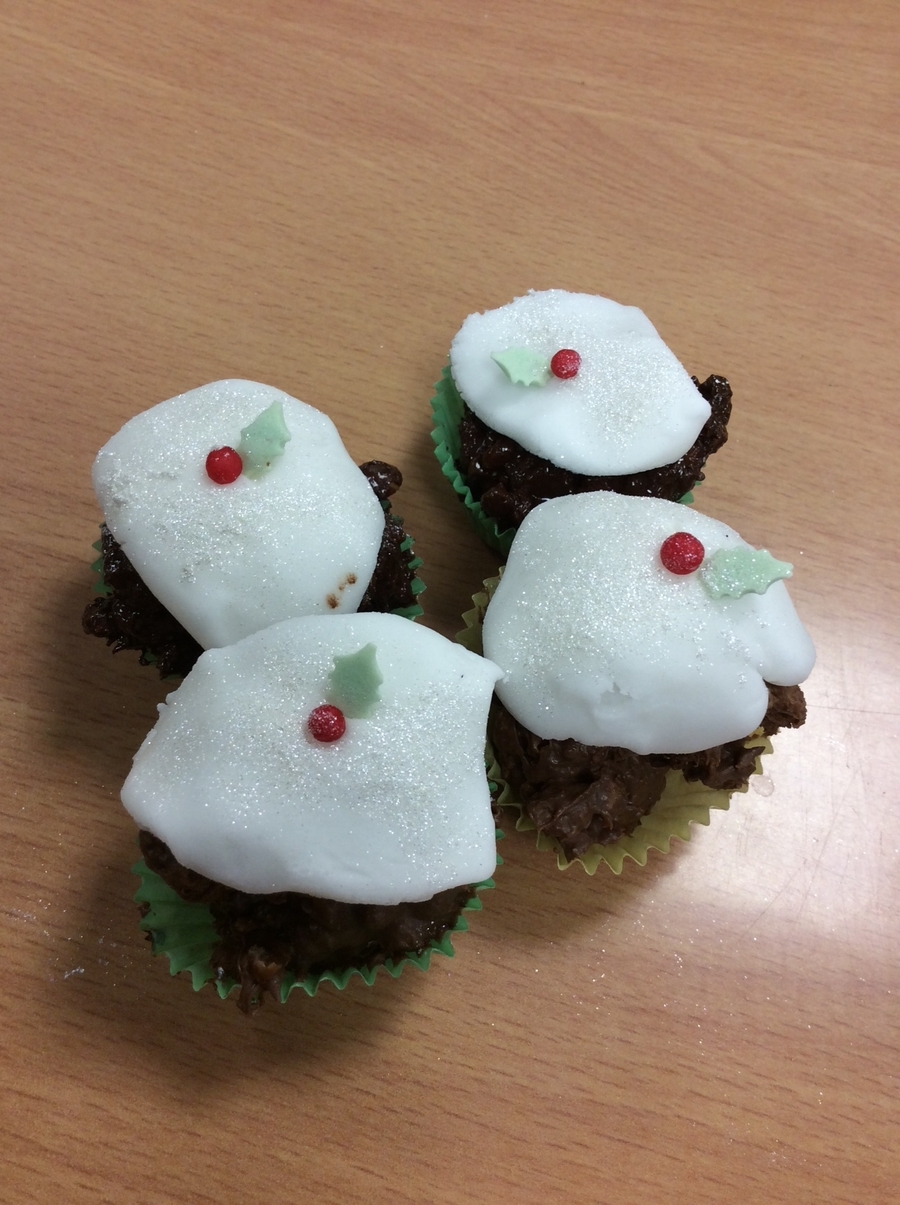 A Long Time Ago in Bethlehem...
We had a wonderful afternoon when some special visitors came in search of a place to stay, just like we are told they did in Bethlehem all those years ago. Mary, Joseph and their donkey made themselves comfortable in our classroom for the afternoon and we reminded ourselves of the Christmas story written in the Bible.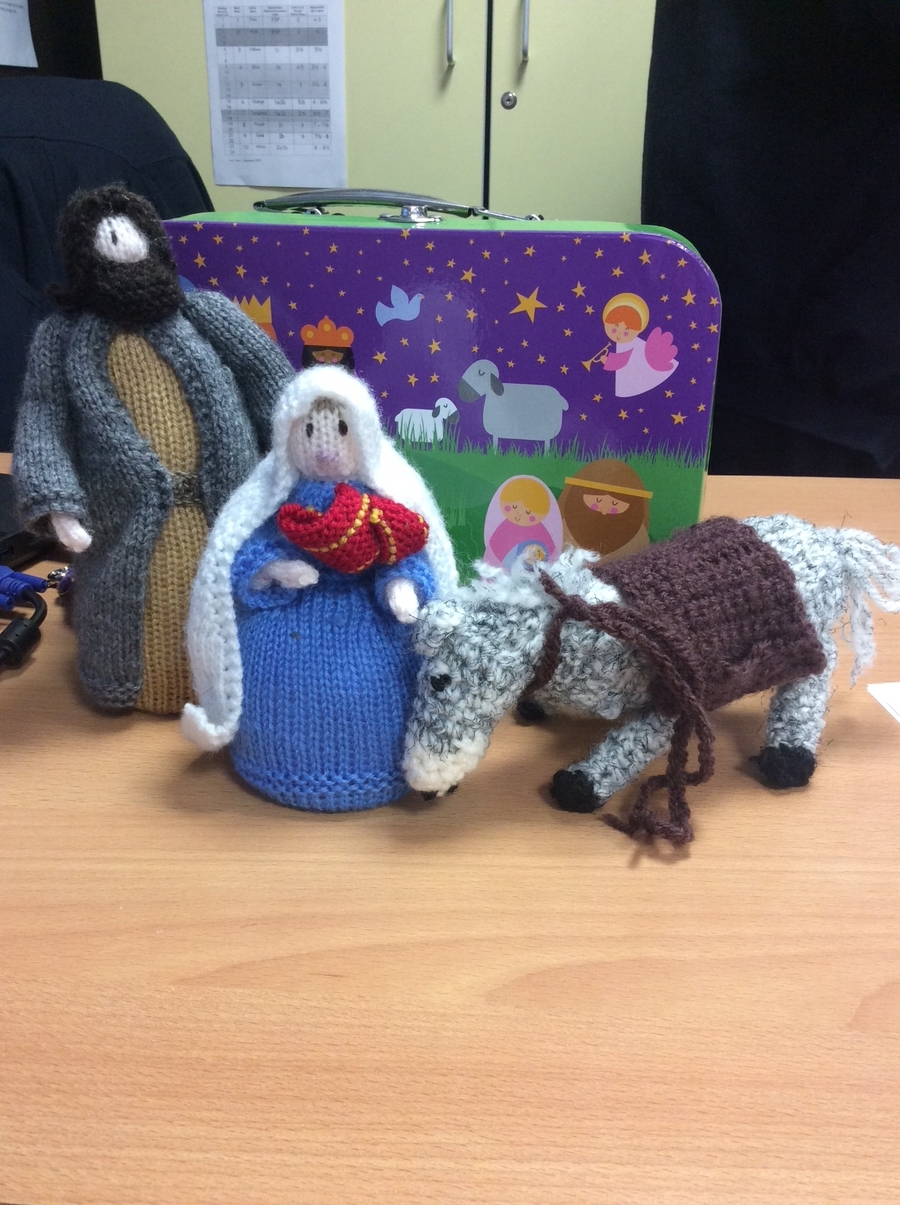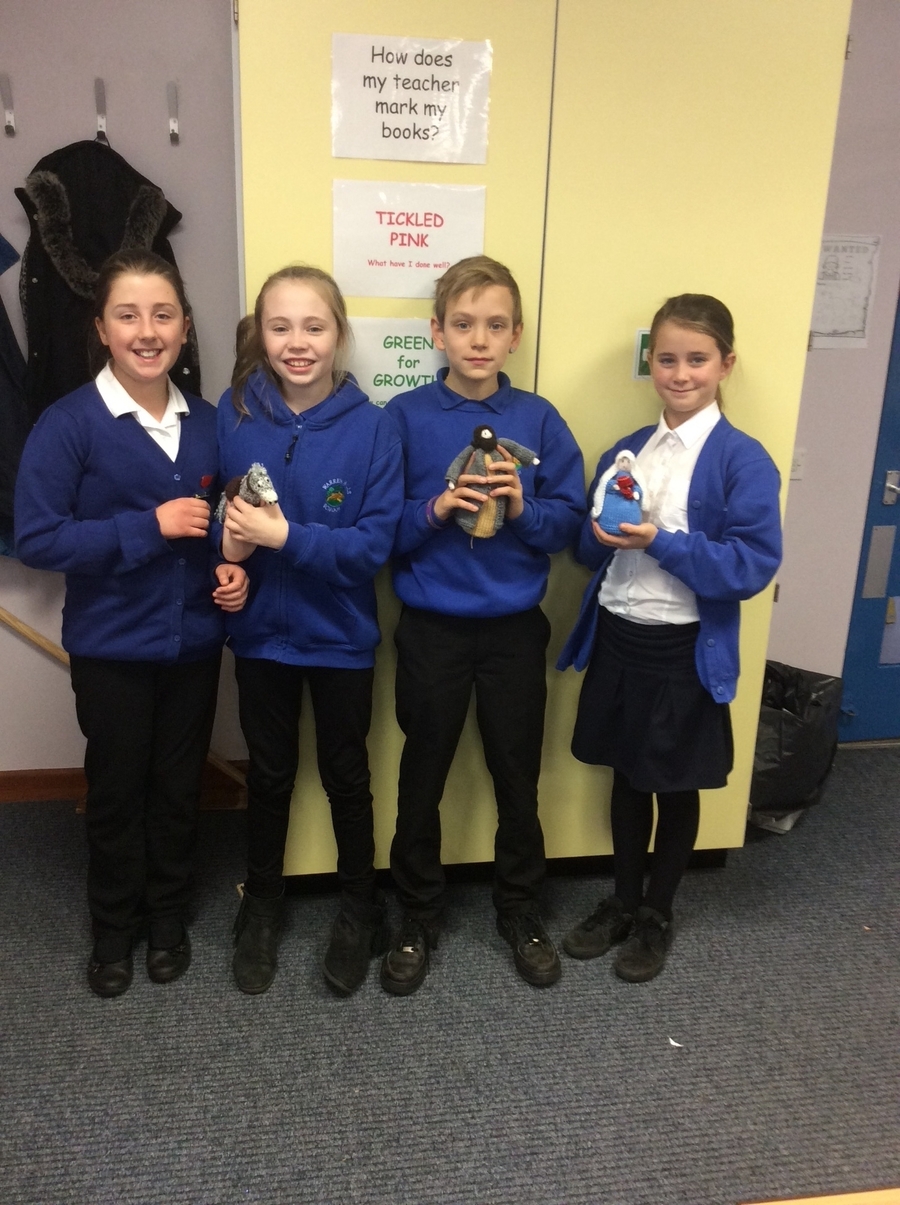 Collaborative Art Day
We met with fellow Year 6 pupils and teachers from local primary schools to take part in art workshops. We learnt new skills such as chalk smudging, colour mixing and found out about artists such as Lowry. At lunchtime we all ate lunch together and got to play outside, we made lots of new friends!
We are Anti-Bullying Superheroes!
As part of Anti-Bullying week, we invented superheroes who could help us in our crusade against bullying and help to keep our school a happy place. Take a look at our masks...
Making chocolate frogs as part of our Harry Potter Creative lesson.
Our magical frogs were filled with a popping candy surprise, sprinkled with gold shimmer dust and served up in a special Dumbledore presentation box.
We made poppies covered with poignant words as we 'remembered them' on the 11th of November.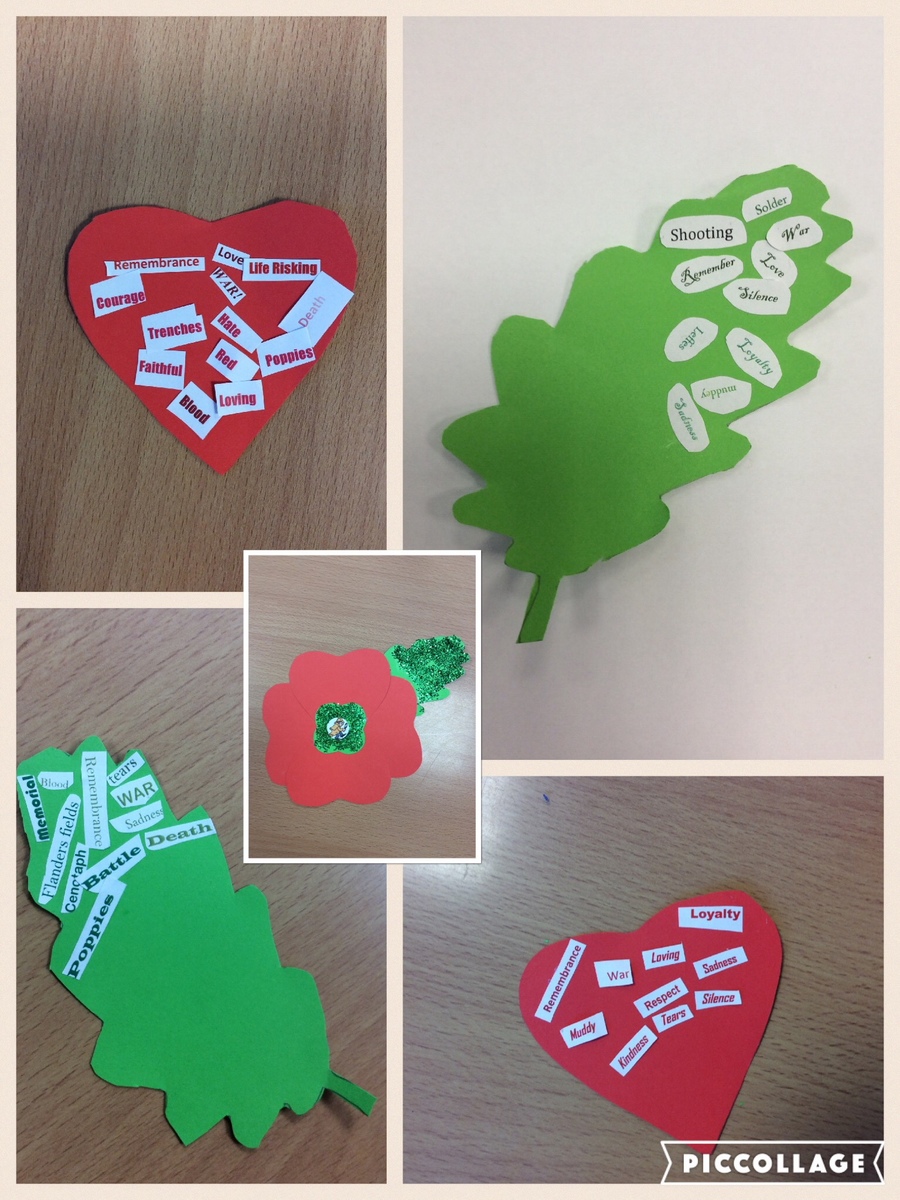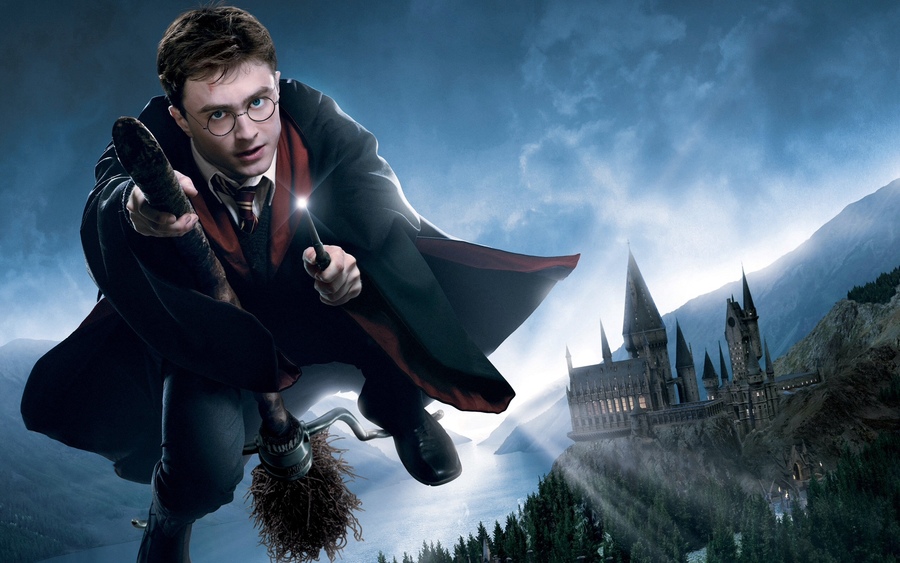 Magnificent Magic!
This half term our topic is 'Magnificent Magic' and we are focussing on the text, Harry Potter and the Philosopher's Stone. In English, we will be describing Harry's room under the stairs, creating a sense of atmosphere in Diagon Ally and writing letters home from Hogwarts. In Creative, we will be making Origami owls, designing our own wands and creating chocolate frogs. There will be lots more exciting learning taking place this half term, including an amazing trip to Harry Potter World, London!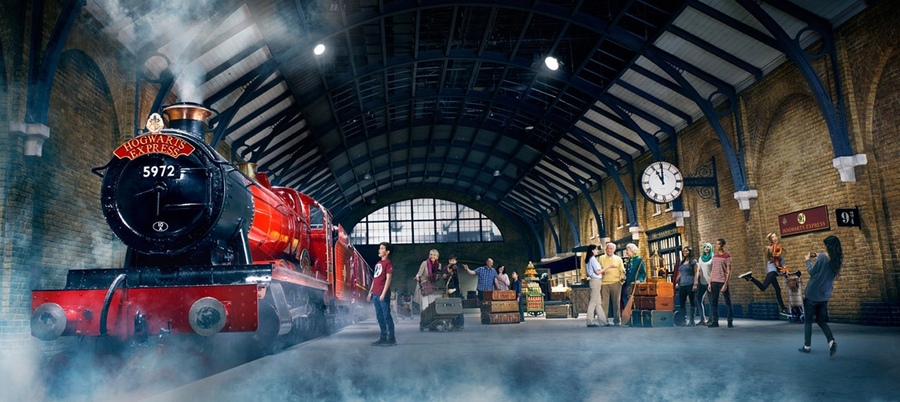 P.E. in Investigators
Our P.E. sessions this half term will focus on developing our dance technique and we will be putting together sequences of movement to music from the Harry Potter films. We will also be developing our basketball skills and working towards playing whole class basketball games.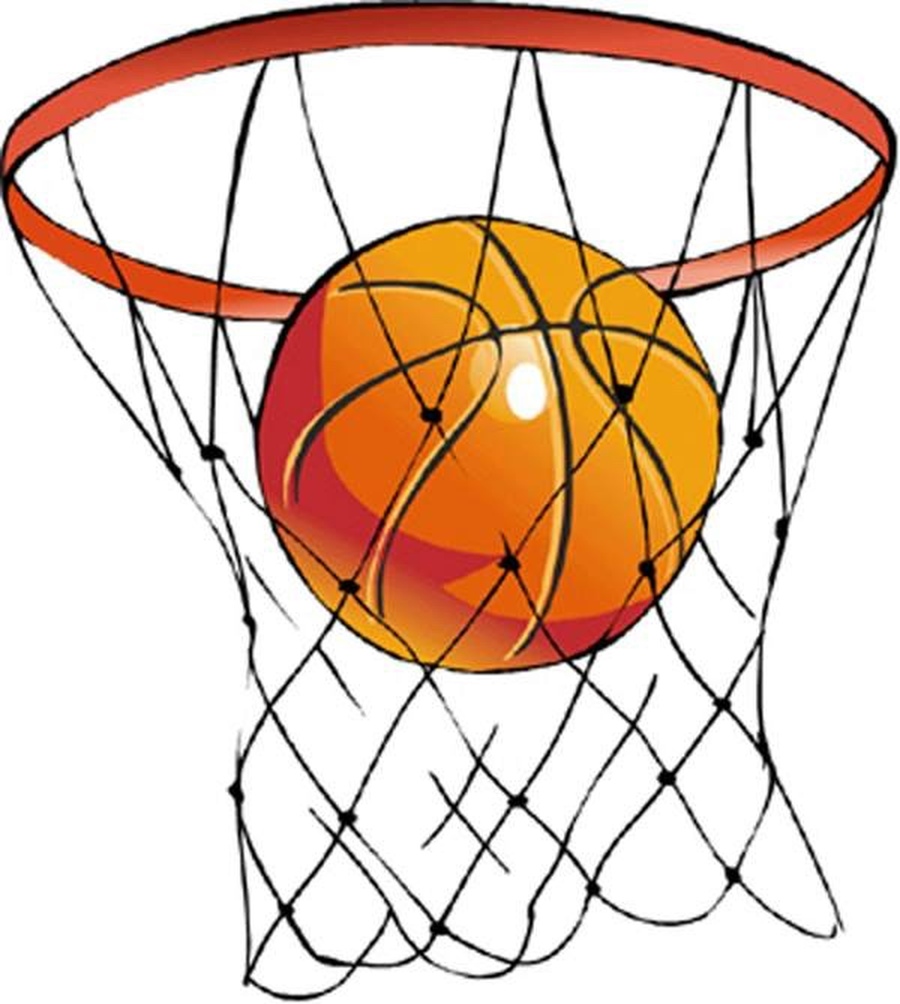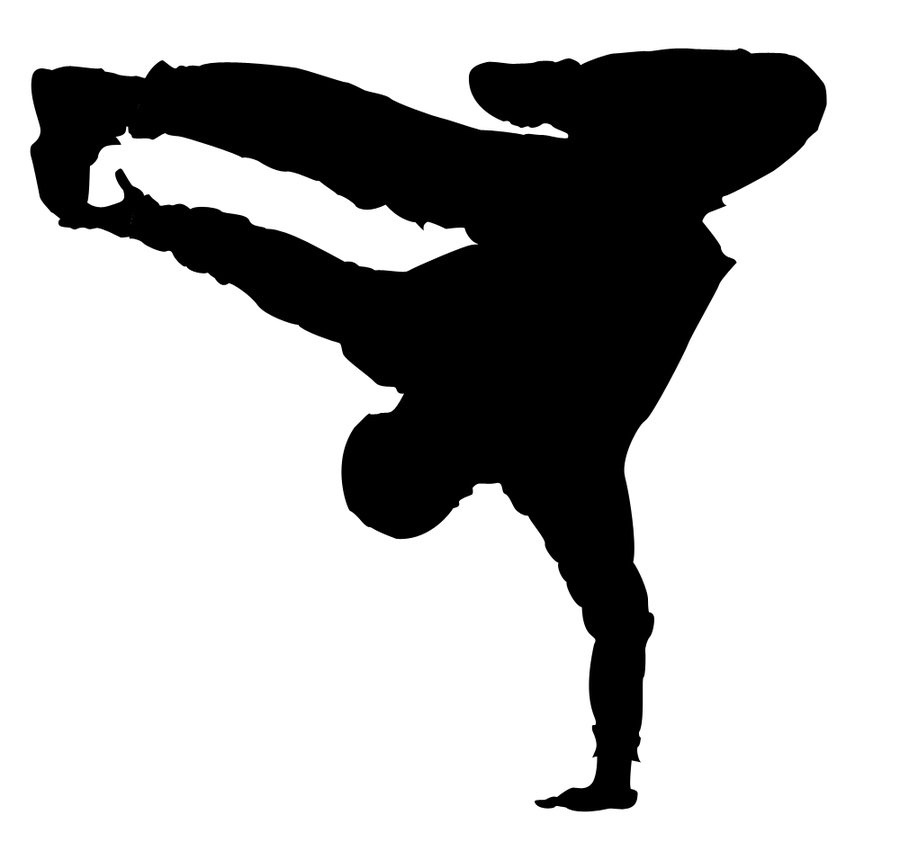 Having fun training to be 'Play Coaches' with some of the children from Explorers! As 'Play Coaches' we will be organising games on the playground for the younger children to join in with at break times.
Here is what we plan to cover this half term...
A Mighty Mathematical Problem
Have you ever needed to order exactly 43 chicken nuggets?
We investigated different combinations of boxes of 6, 9 and 20 chicken nuggets to find out if this is possible! We used our knowledge of multiples and a variety of investigative approaches, such as 'working systematically' to help solve this problem.
As part of our studies during R.E. week, we compared Muslim and Christian artwork and architecture. We created clay crosses inspired by Christian sculptures and artwork found in churches. Muslim calligraphy and artwork examples from mosques inspired our wall hangings made using paper plates and paints. We used the opposite end of our paintbrushes to obtain an authentic calligraphy style.
Investigating living organisms in Science
We were testing what conditions were needed to show that yeast is a living organism. We had to choose one additional ingredient to add to the yeast and water. We could choose from:-
sugar

salt

flour

crushed biscuit
Can you predict which additional ingredient enabled the yeast mixture to develop the most?
We enjoyed celebrating Harvest Festival at the church!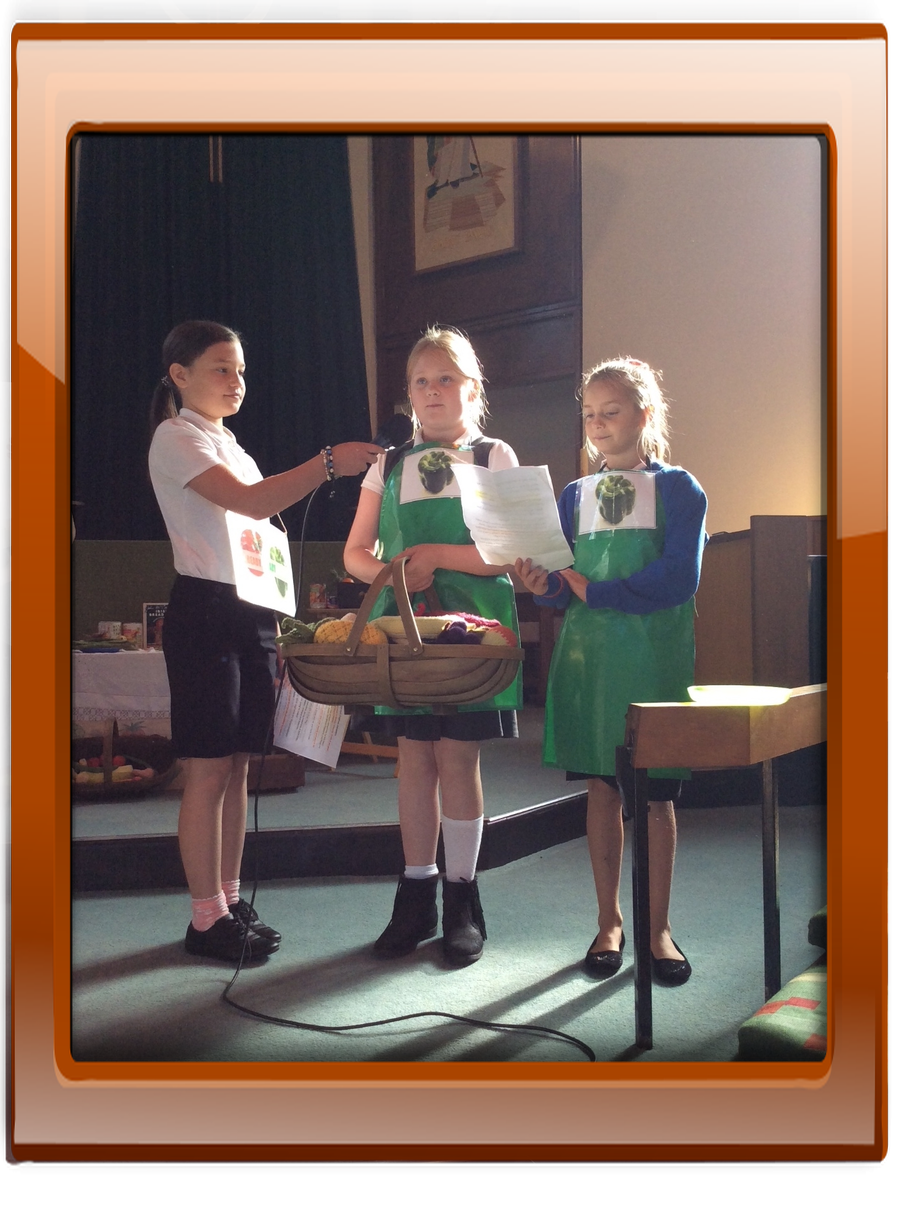 Developing Growth Mindset
We have been developing a positive mindset in the classroom. We are celebrating our efforts as well as achievements. Our class is beginning to understand the power of the word 'yet'! Instead of thinking 'I can't do this' we add the word 'yet' to help make us feel more positive. It is helping us conquer some of our learning challenges in the classroom. Take a look at our display to find out some of the ways in which we have developed Growth Mindset.
Investigating Place Value in Maths
Each side of the small triangles had a number or a number fact printed on it. We had to match the number facts to the corresponding numbers. Once all the sides had been matched correctly they would form a HUGE hexagon. As we conducted our investigations in pairs, we discovered methods of working collaboratively and systematically. When our investigations were complete we wrote about our findings in our Maths books.
In 'The Witches' the young boy and his Grandmother are Norwegian. They are extremely fond of their country and in the book they enjoy spending long summer holidays fishing on the Fjords. Grandmother reflects on her happy childhood memories of sailing out on boats and eating freshly caught fish.
In class, we developed our Geography skills by locating Norway on the map and finding out about the climate and landscapes in this beautiful country. We imagined ourselves holidaying on the Fjords and even tasted some Norwegian salmon and fresh bread to help really set the scene! Finally, in English, we wrote letters (in role) to our friends back home telling them all about our wonderful holiday in Norway.
Did you know?
Roald Dahl's parents were in fact Norwegian, this where the inspiration for some of his ideas in 'The Witches' came from!
Using the Internet in English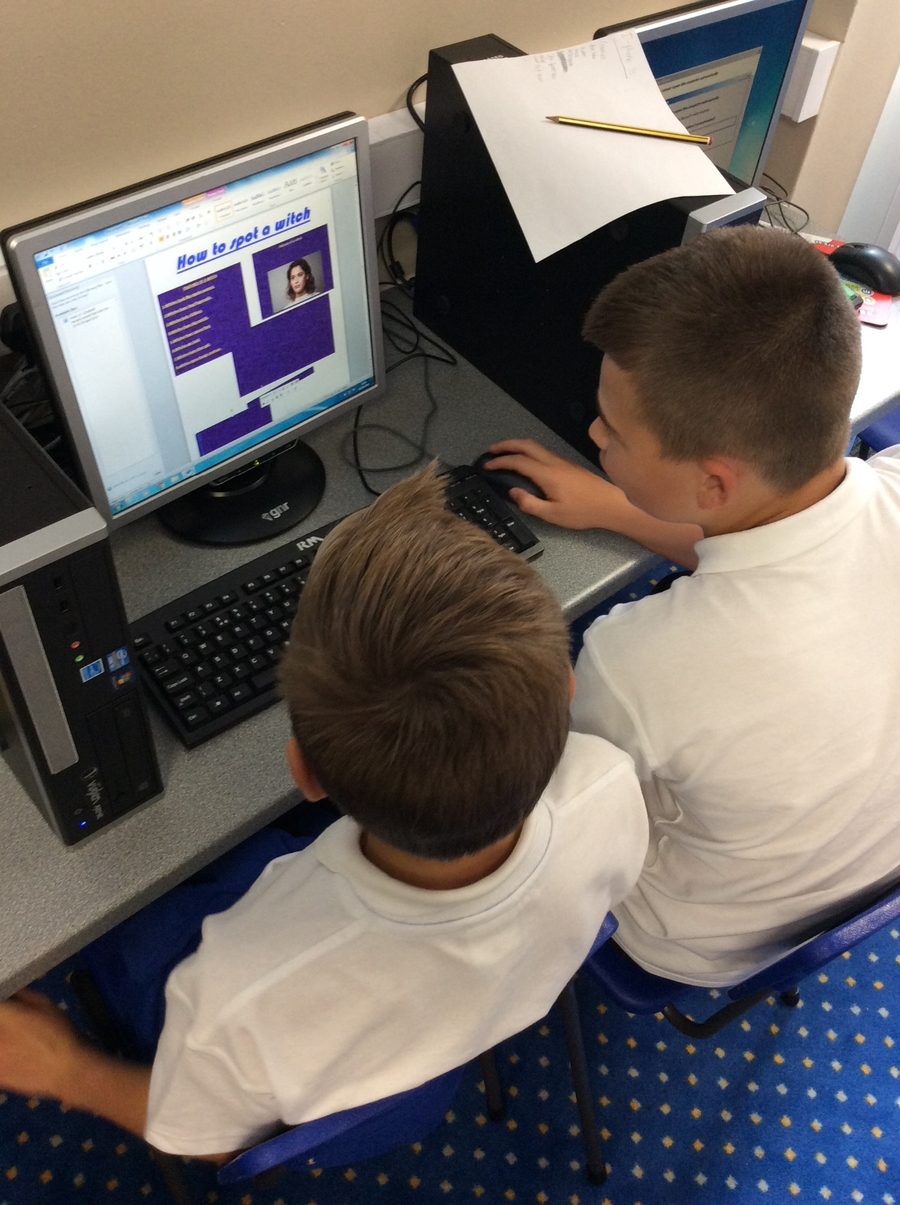 In English, we have been using ICT to create information posters that give children advice on how to spot a witch. We have developed our word processing skills and shown we can use Internet search engines to safely download information and images.
We are 'Mad' about Science!
We had a super day when the 'Mad Scientist' came into school. In assembly, we watched her making giant vortexes and we even tried to catch them! Then she came into our class to conduct a workshop where we got to stretch the fibres in a plastic cup and even make our own slime!
Welcome back!
Our Investigators class have made a great start to the year already! We have come back to school refreshed and ready to learn and we are looking forward to our final year at Warren Hills.
Autumn 1
Autumn Term 2016 - Here's what we plan to cover!
Wonderful Witches
This half term our topic is Authors and we have chosen Roald Dahl. Our book focus is The Witches and we already know lots about what Roald Dahl's witches are like.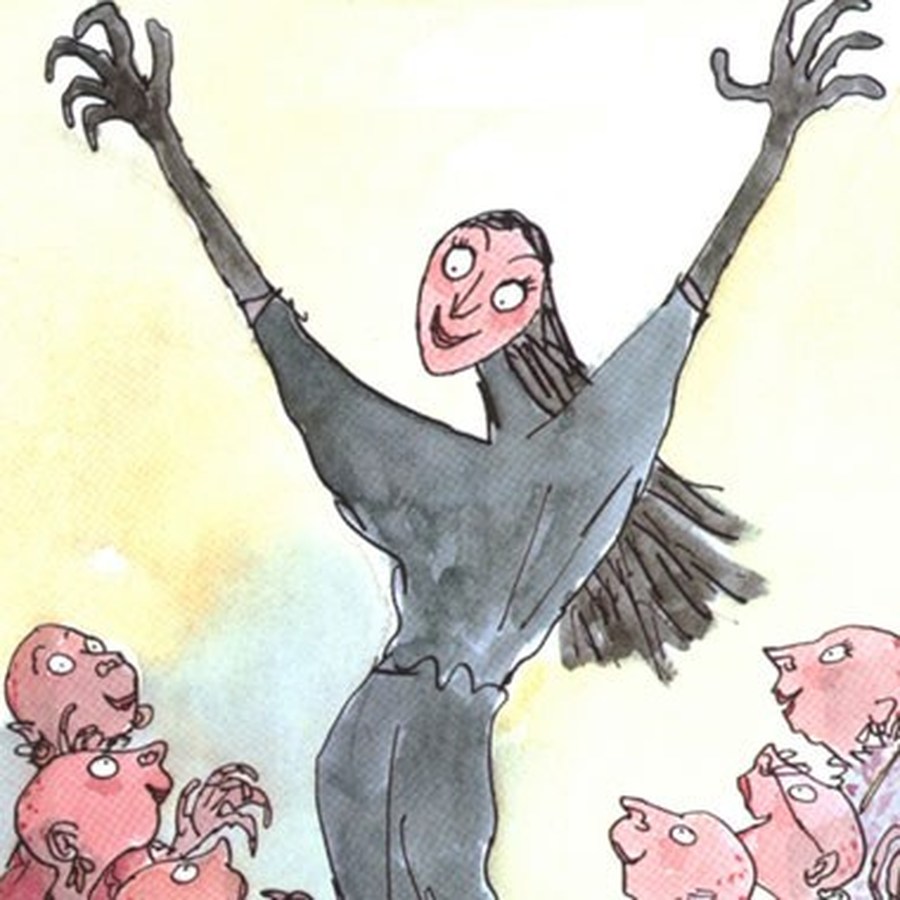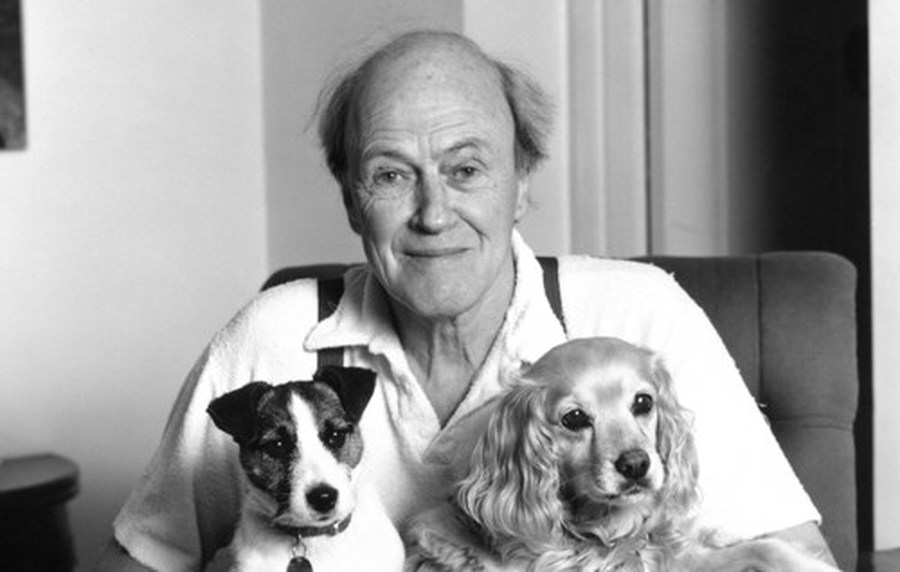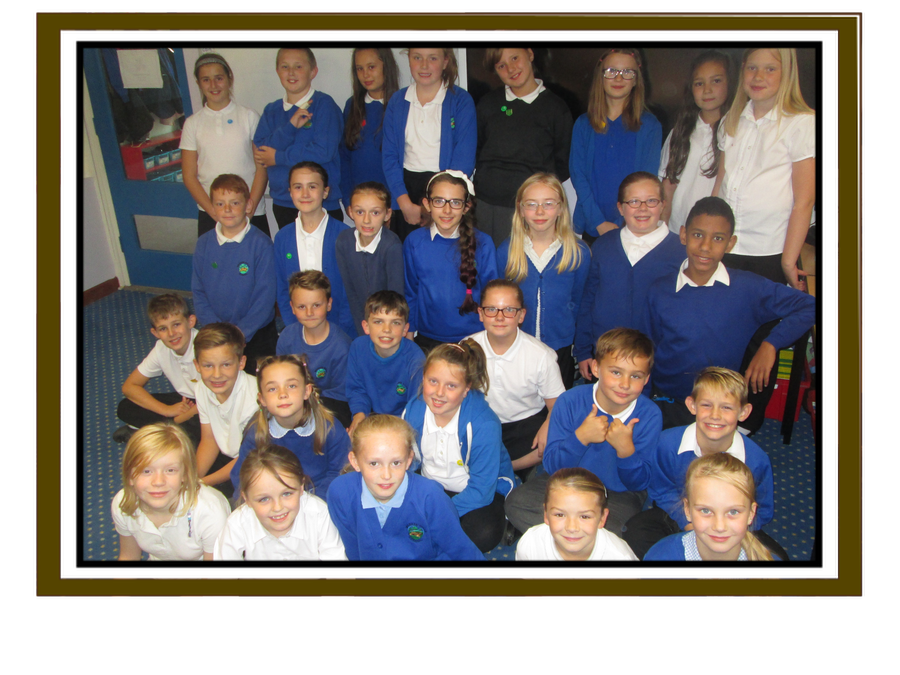 Summer Term
We are all really proud of Investigators this term. They have worked so hard in preparation for their SATs and have made so much progress. They have made mature decisions which have really paid off. Well done to you all and we hope you enjoy your last term at Warren Hills.
Lego Movies
Using Lego Movie on the iPads, we have been making videos of our memories at Warren Hills. Here is one about our residential trip to Dearne Valley.
The Aztecs
We have also had some fun learning about the ancient civilisation of the Aztecs. We found out about the classes and their way of life. As part of this we built our own Chinampas, like those found in Tenochtitlan. Below are some pictures showing us at work and the fun we had.
Cadbury World
As part of learning about the Aztecs, we went to Cadbury World in Birmingham to find out what their connection was with chocolate. We had a fantastic day looking at how chocolate was made, packaged and especially tasting the chocolate!
Even Hoppin the school rabbit had a great time!
From our visit to Cadbury World, back in school we designed, made and packaged our own chocolate. Can you spot yours?
May Day Celebrations
As part of our Year 6 responsibilities, we are elected as May Queen and May King and attendants. Each of the children, who wanted to participate, wrote a speech and delivered it in assembly. The rest of the school then voted for who they would like to be May Queen and King. The speeches were really well written and delivered. Well done to all that took part. The Queen and King were announced in our Special Mentions assembly. They then had responsibilities throughout the month of May. On the last day of term, we had a special May Day celebration where the Queen and King were crowned by non other than Mr Lloyd (our previous Headteacher). We also had maypole dancing.
Spring Term
This half-term, Investigators have been studying 'The Inventions of Hugo Cabret' by Brian Selznick. We have written diaries, letters, character studies and researched life in Paris in the 1930's. We even got to try some French food! Have a look at the scrap books we produced of all our work.
This first half term our topic is 'Life's Journey'. As part of this we are reading the book Flour Babies written by Anne Fine. We have made our own flour babies and have been looking after them.
Bowling
As part of our PE we had a visit from three people from Thringstone Bowls Club. They showed us a bowl and how it was weighted to help it move in an arc movement. It was quite difficult to start with, but once we got the hang of it, we soon improved. Some of us even go to an after school club now.
Maths Investigations
In Maths we enjoy the challenge of investigating. It is good to be able to work with different groups of children. We have to predict outcomes, test out our ideas, explain what we have found out and convince other people that we are correct. It really gets us thinking!