2017 - 2018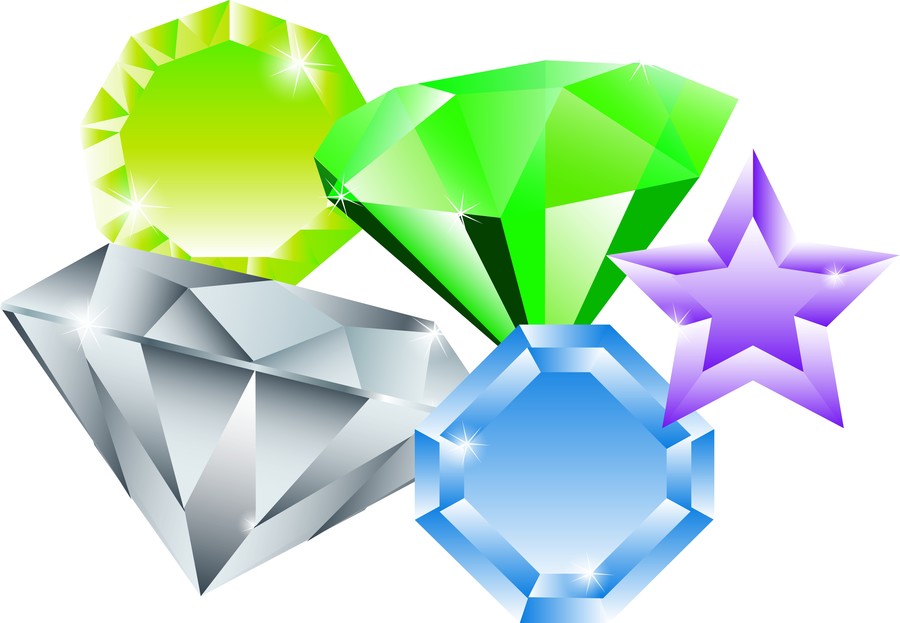 Welcome to the new school year. There have been some big changes in the Gemstones classroom. It has got bigger! We are looking forward to using all the space for our learning. The teachers in Gemstones are Miss Horrill and Mrs Felstead with Miss Toon and Mrs Hall as our classroom assistants. We have some exciting topics to cover this year. Please take a look out our topic planner below to see what we will be doing.
PE - Wednesday afternoons with Mr Mason. Please make sure your PE kits are in school with trainers or plimsolls.
Swimming - Every Tuesday when we leave at 8.55am. Please remember your kit (including hat) and £1.
Autumn 2
We hope you all had a great half term and ready for the 9 week run up to Christmas! We have lots of exciting things planned for this term with our topic being 'On the move'. We have a trip planned to East Midlands Airport Aerozone and the class will be taking part in a multiskills sport event at the leisure centre. Letters have gone out about both trips.
It won't be long until we will be starting to practise songs for out Christmas play!!
Come fly with us!
We had a great trip to East Midlands Airport. We had a tour around the departure and arrival areas. We got to see the checking in desks and where our suitcases would go. We visited East Midlands miniland which was a fantastic role play area with all different parts of the airport for us to play in. There was even some real airplane seats!!
Anti-bullying week
The theme for this years anti bullying week was - Its okay to be different, we are all still equal. We came to school wearing odd socks to support this theme. We used the story of Elmer to discuss what makes a good friend. We tried to give Elmer his colours by completing some addition and subtraction facts. We talked about what makes us unique and created a giant Elmer to display our uniqueness!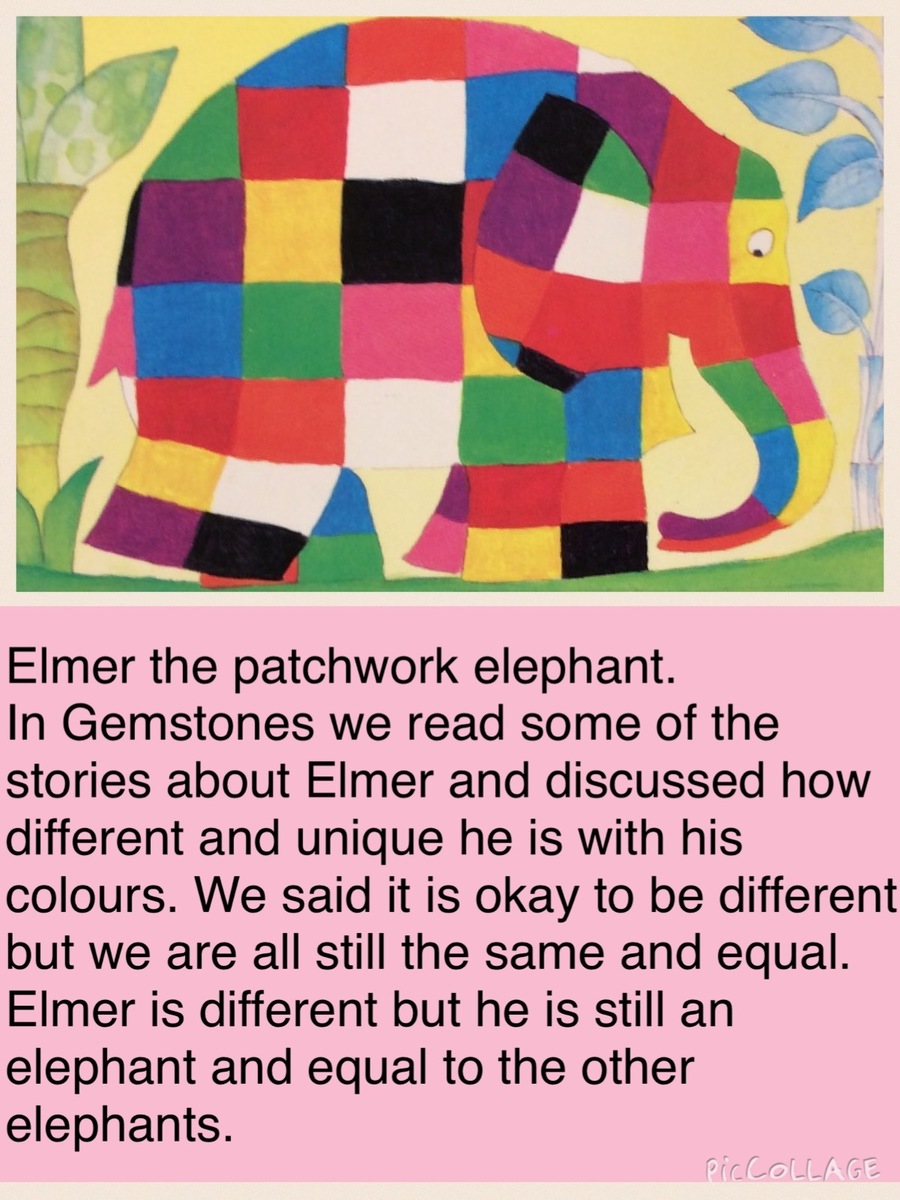 Hollie said " A good friend helps you if you fall over."
Tayla said " A good friend plays with you and says nice things."
Ronnie said " A good friend doesn't hurt anyone."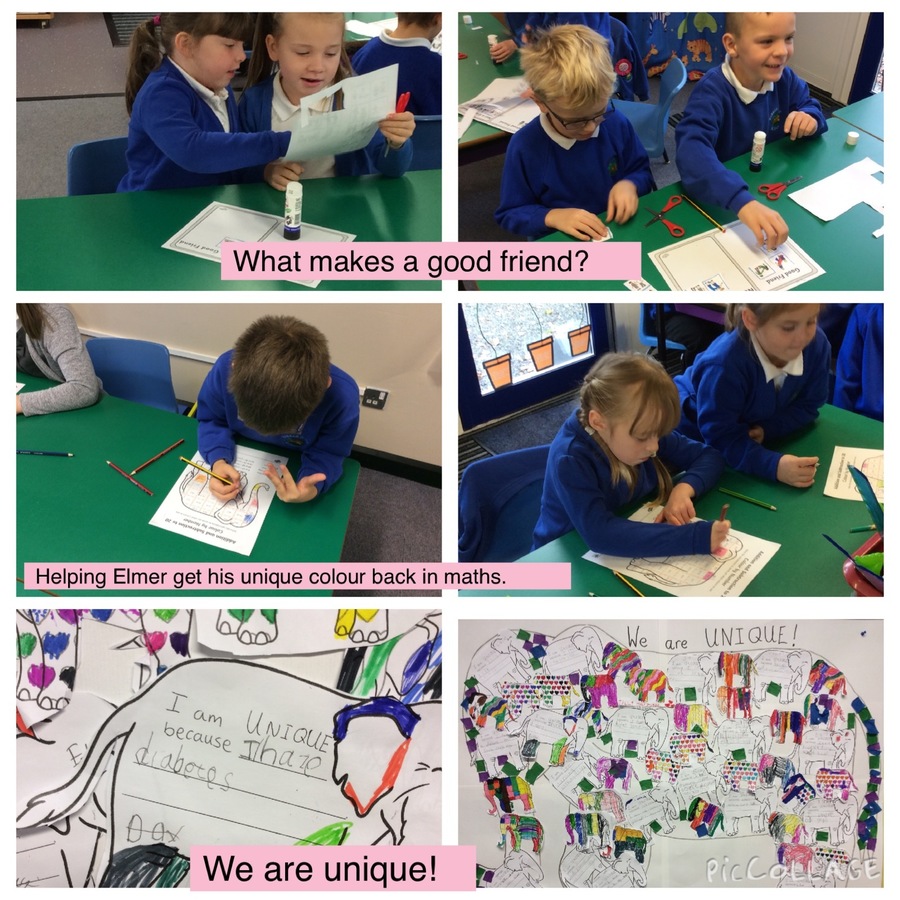 Sporting fun!
We had a great morning trying out our sporting skills alongside other children from local primary schools.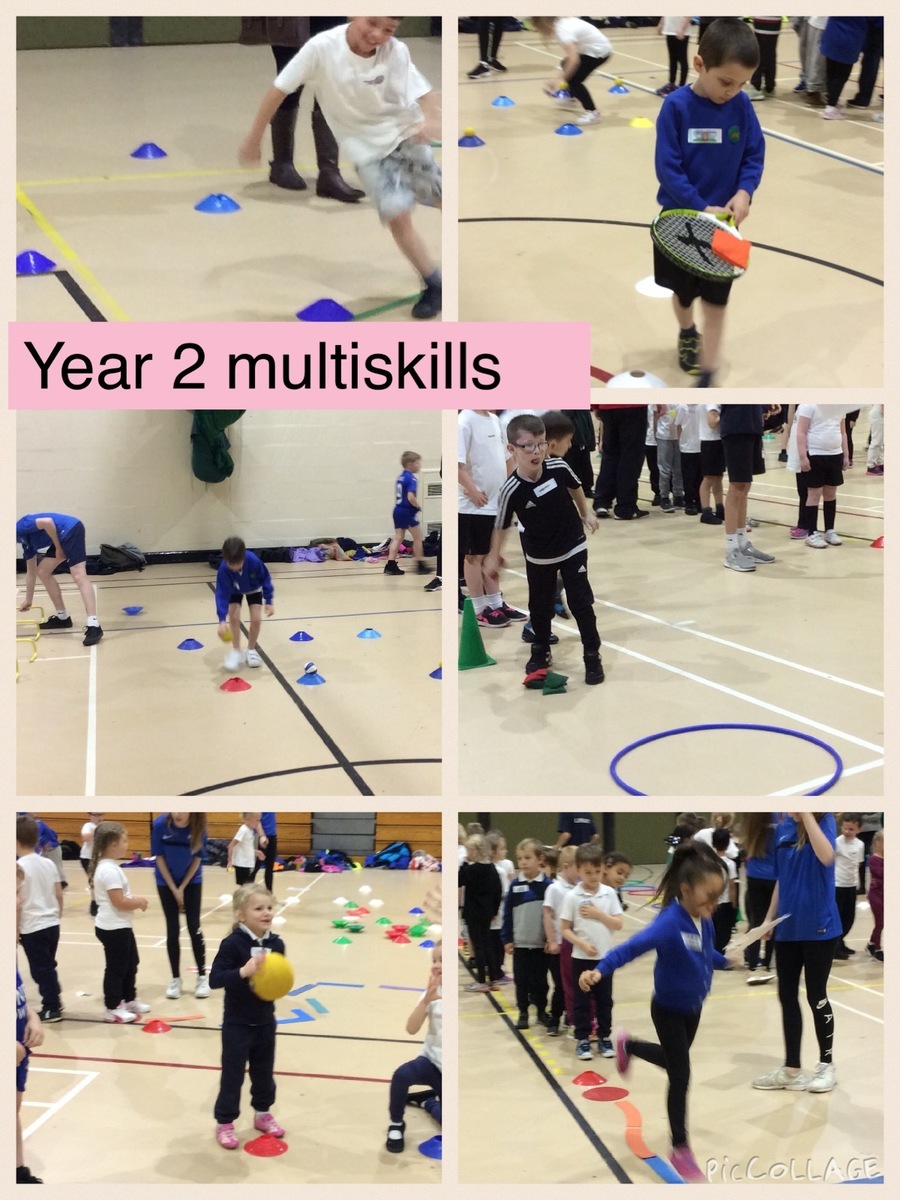 Questions questions?
In English we have been looking at how to ask questions using different starting words.
What am I?
"Where can I travel?"
"Can I travel on water?"
ICT
We have been using the new lap tops to learn how to type in sentences using different functions on the key board. We can also change the size, colour and text style of our work.
Science - Is it living or not living?
We have had some interesting discussions during our science walk around school. We had to find things that were living and not living. Are the apples on the tree living? What about if we pick the apples to eat?
What does it mean to be alive and living?
Ellie said, "If something is living it will breathe."
Olivia write down "Living things move."
Measuring superheroes
We were allowed to bring in superheroes from home. We were comparing the length of our superheroes to see who had the longest and shortest.
"Spider-Man is longer than the Hulk" Ellis noticed.
Bananaman!
In science we were using the force of squashing. We used things made out of different materials to see which was good for squashing things with.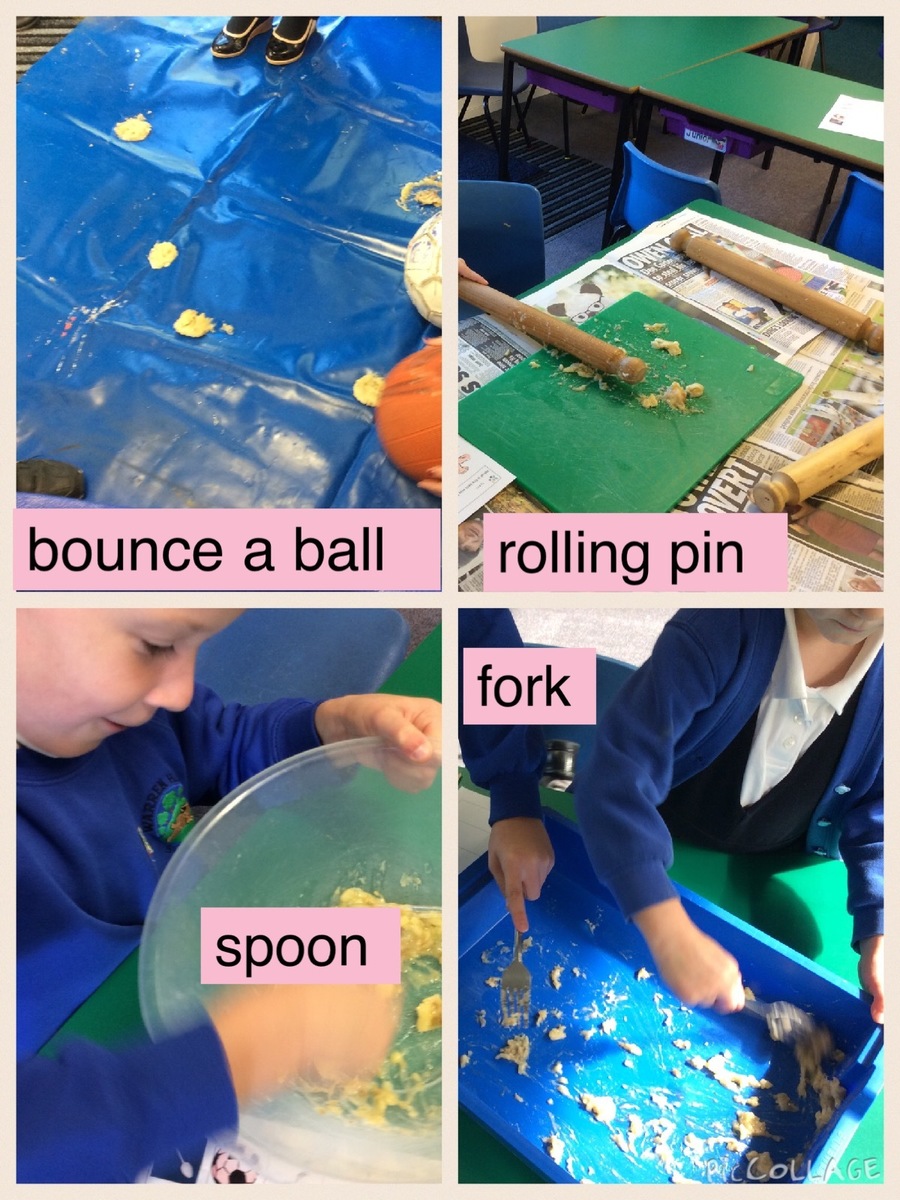 We found the plastic spoon was not very strong but the wooden rolling pin was great!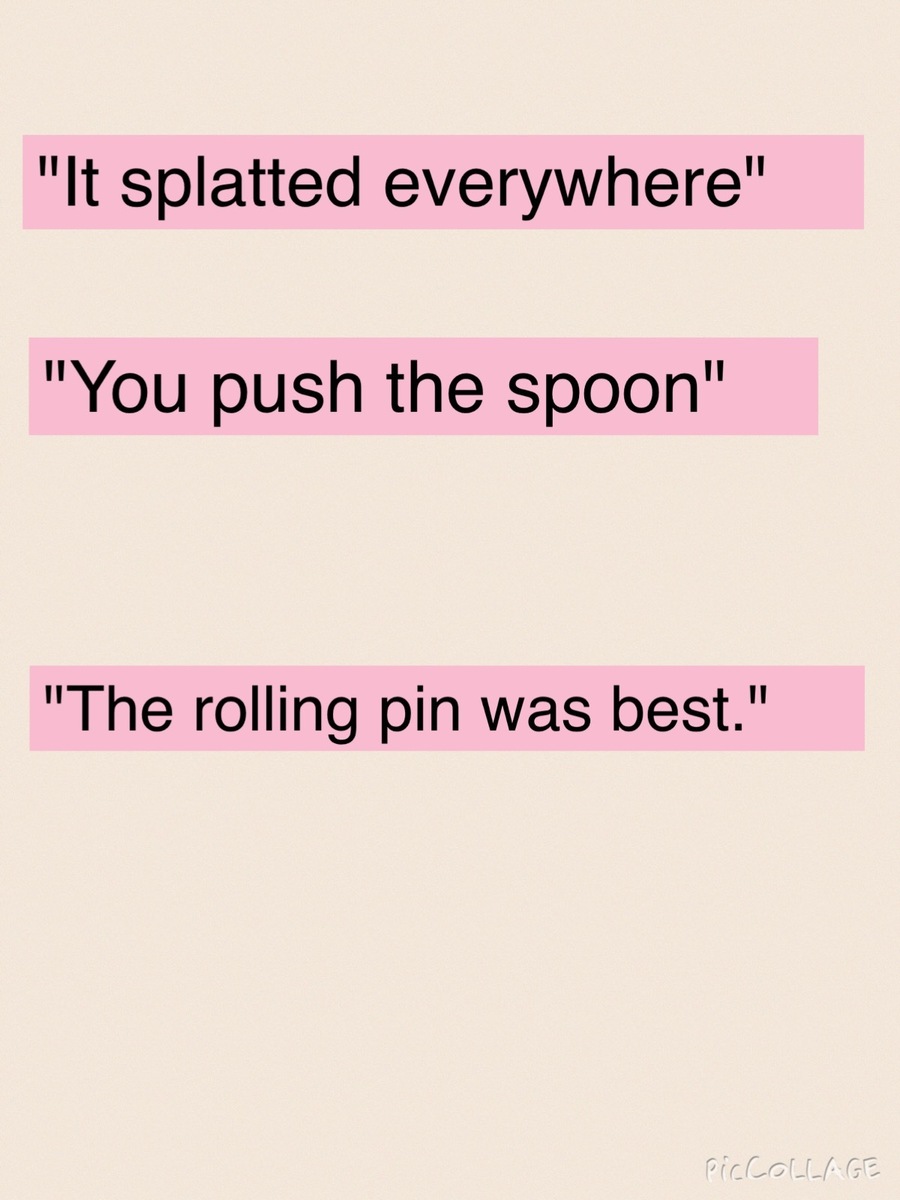 Squashy balloon heads!
We made superhero balloon heads. We chose from pasta twists, cotton wool, flour or rice for squashing inside the balloon. Most of us choose cotton wool or flour because it was soft.
Maths
We have been learning about 3D shapes. We had to work out how many faces, edges and vertices they have.
The Hulk!
After talking about the superhero The Hulk we wanted to test our strength! We carried out an investigation to see which materials we could bend.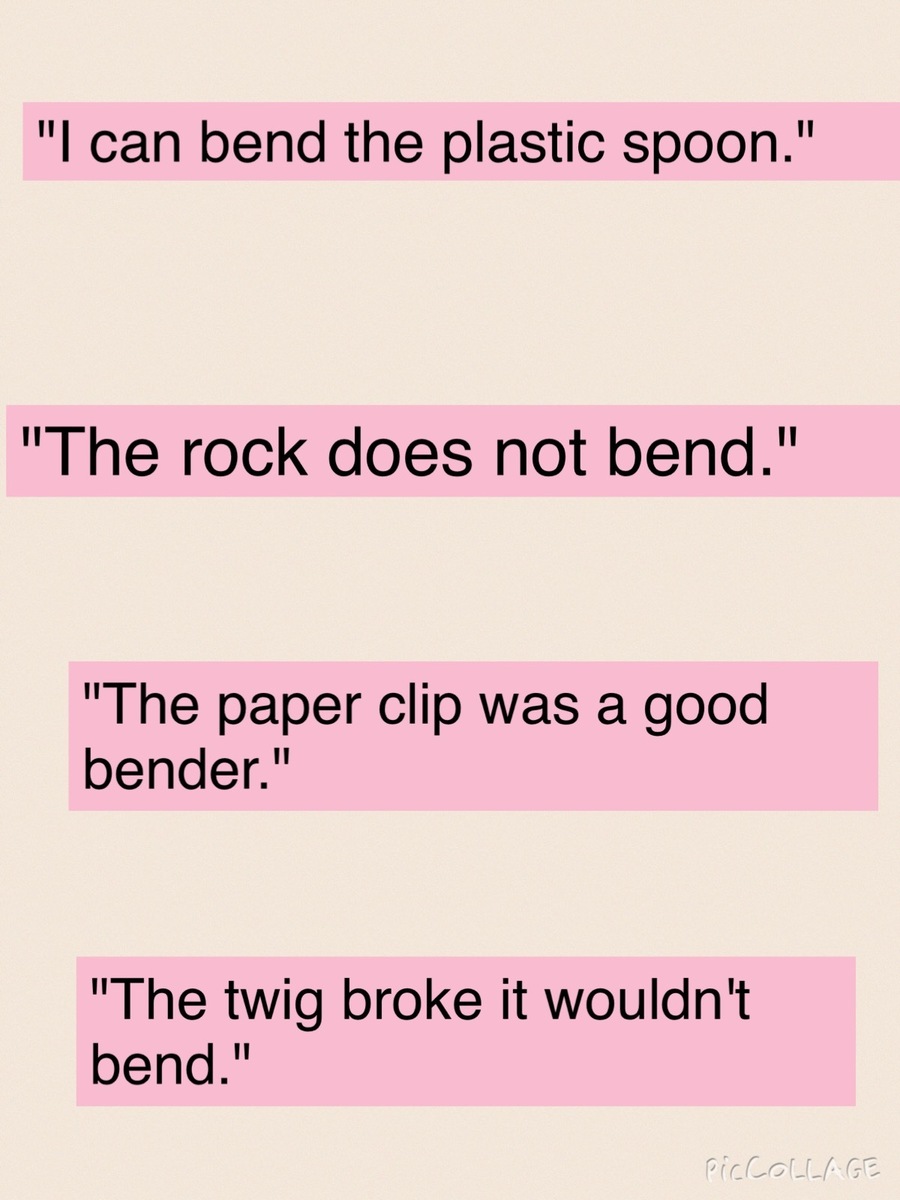 Spiderman
We like how Spider-Man can shoot webs that stretch to catch people. We wanted to help Spider-Man find a suitable material to make his webs that would stretch. We tried out different materials and put our measuring skills to good use by recording how many cm they would stretch.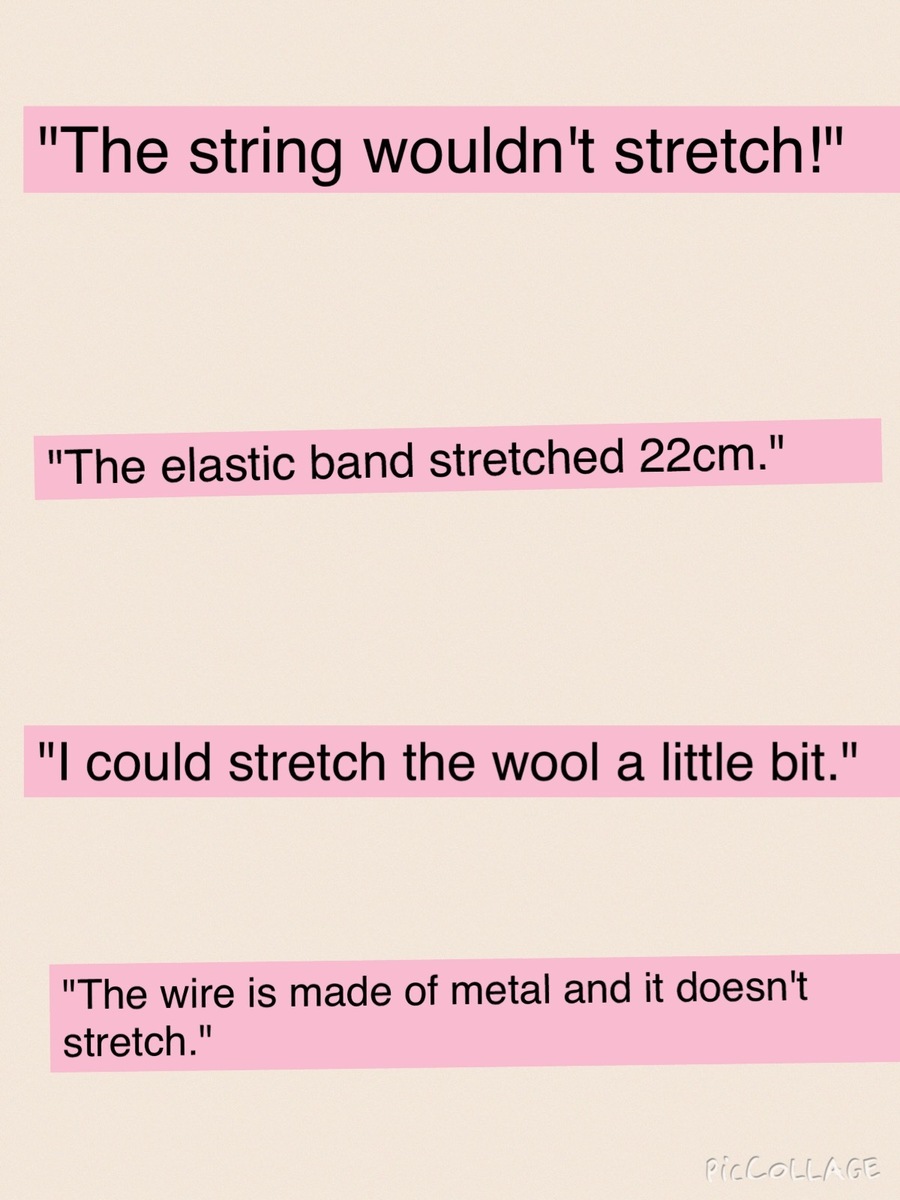 Superhero parents!
After our class assembly, where we performed our Super Daisy story, we invited out parents into class to help us with our work. We had 14 parents in class helping to create a new Superhero with special powers. Thank you everyone!
Science - changing the shape of everyday materials
We have learnt a lot about how we can change the shape of materials using the forces of squashing, twisting, bending and stretching. We spent the afternoon carrying out an investigation to see how we could change the shapes of different things and recording our observations.
2016 - 2017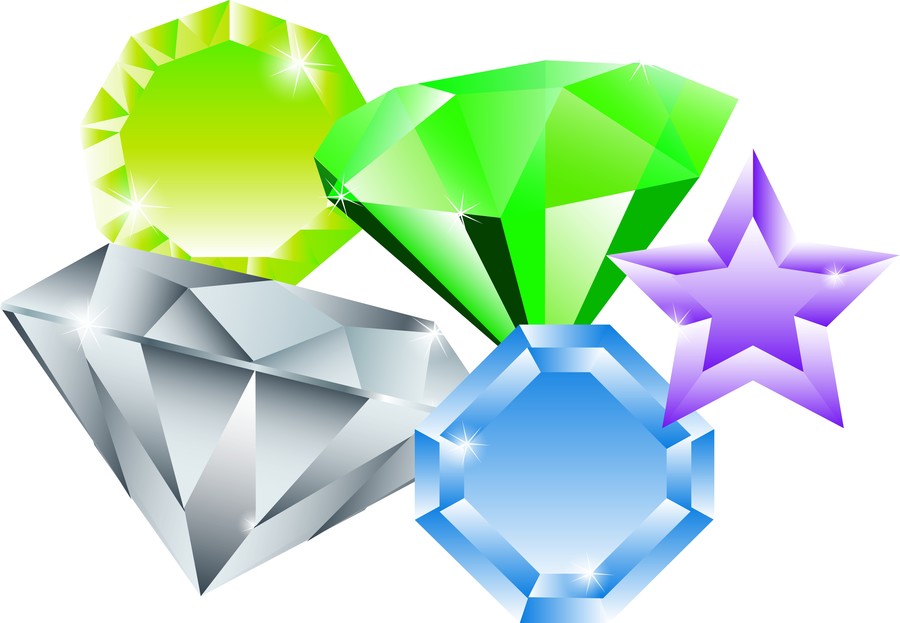 Summer Term 1
This term our new topic is Hassle with Castles. We will be developing our history skills when finding out about how castles were built and significant people who lived in castles. We will be looking at dragons in myths and legends during our literacy work.
Our PE days are:
Wednesday with Mr Mason
Tuesday swimming at King Edward V11
Please make sure children have their PE kits and swimming kits on these days. Please make sure your child has trainers that fit for outside and inside.
Homework
The children have their own usernames and passwords, which can be found at the front of their reading diary, so they can access the program at home for continual homework. We would like everyone to move up a level every 2 weeks.
Maths Homework Each child has their own username and password to log onto Lumio. We would like the children to complete 2 activities every week.
What's inside a flower?
We have been looking at plants in Science. Mrs Felstead gave us a Tulip to observe closely. We pulled the petals of to look inside.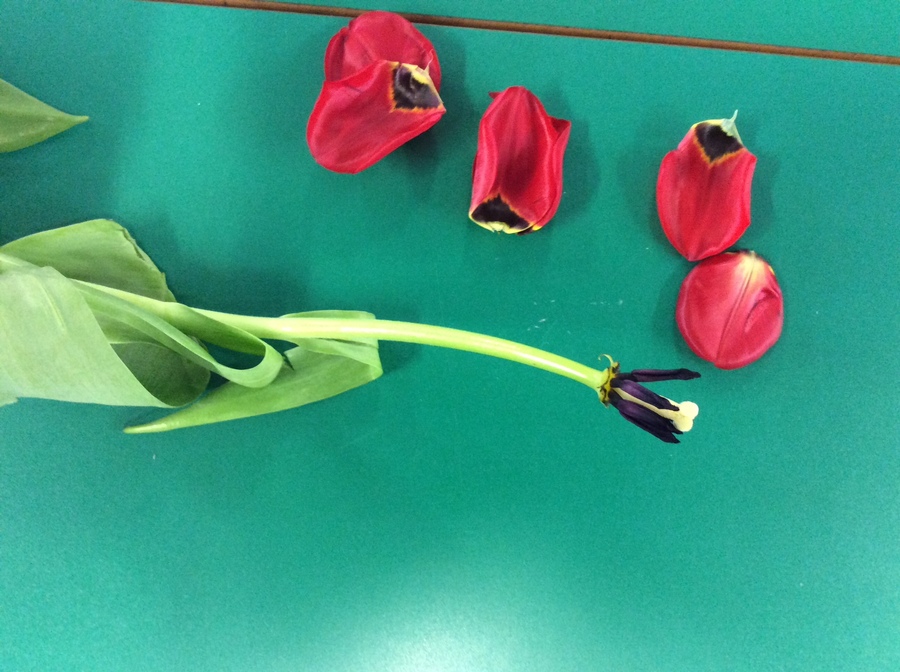 We made careful drawings and labelled the stigma, stamens and pollen. The pollen was different colours on different tulips.
SPRING TERM 2
This term we will busy looking at the story about Peter Pan. We will use different drama techniques to explore character feelings. We will develop our geography skills when looking at London and what makes us Great Britain.
Our PE days are:
Wednesday with Mr Mason
Tuesday swimming at King Edward V11
Please make sure children have their PE kits and swimming kits on these days. Please make sure your child has trainers that fit for outside and inside.
How high can you climb?
A mobile climbing wall came to school for the day and we got to have a go! It was harder than we thought but we set ourselves a target of how high we wanted to climb. Tyler soon whizzed to the top and Alissia and Laura also made it!
Whilst we were waiting for our turn to climb we had to work as a team holding and pulling the ropes to help our friends climb up.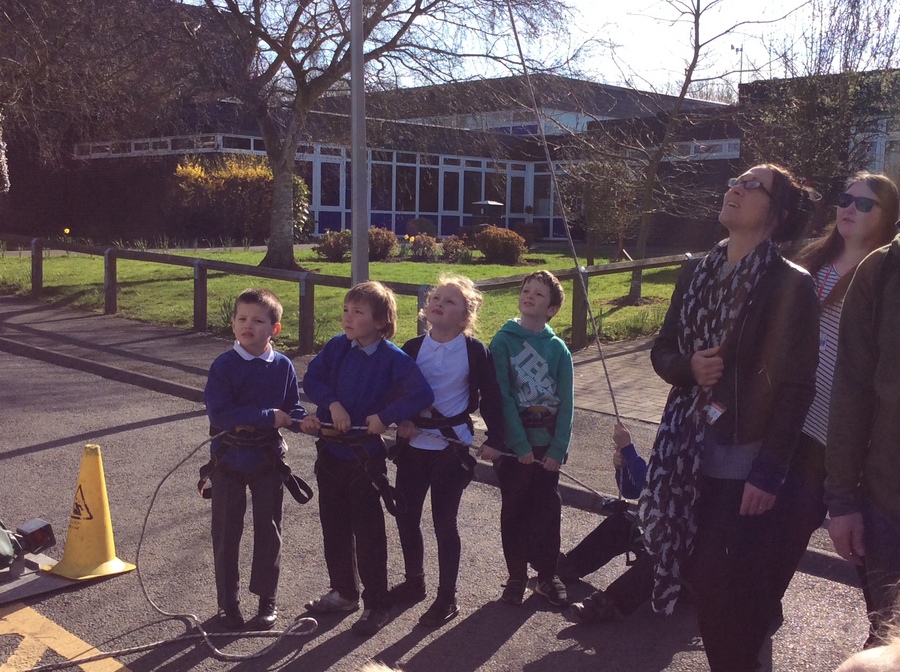 If we reached certain points on the wall we would earn a token. So the higher we climber the more tokens we got. We put the tokens into this tube and hopefully at the end of the day we would reach the top of Ben Nevis!!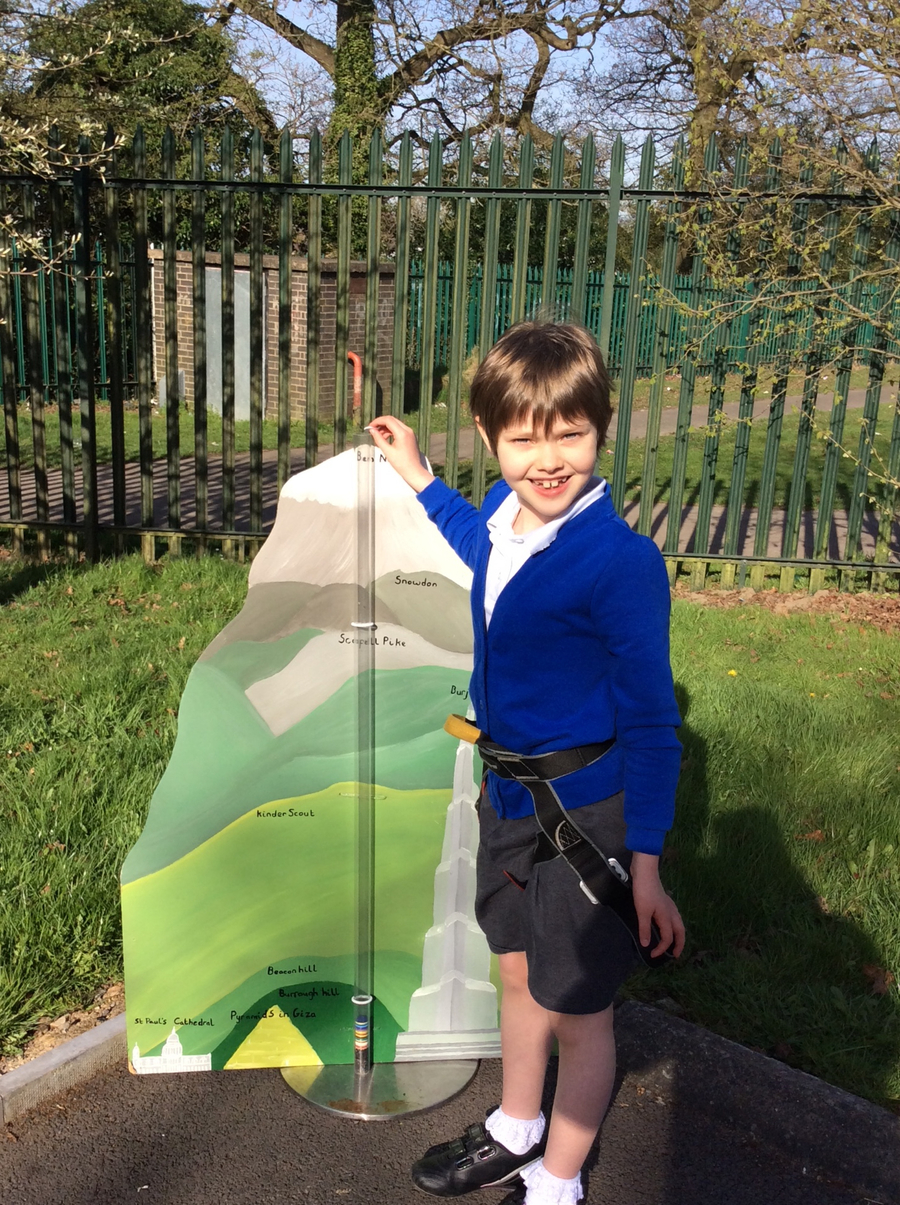 New Age Kurling
Logan and Connie from our class were chosen to go to another school to compete in a New Age Kurling competition. It was something they had never tried before and they did really well. They were joined by two children from Legends class. The team won lots of their games!
Writing
We have been coming up with some great ideas in our writing. We have been using these amazing pictures to inspire us. They are all about flying.
Kyle - "It feels like I'm writing a story."
Charlie - "I have used an adverb in my writing - the boy flew excitedly in the box."
ICT
We have been using our left and right to help make Beebot move. In maths we have been learning about fractions and used this knowledge to help make Beebot turn. We tried to use 1/2, 1/4 and 3/4 turns.
Smile!
We have been learning about how to look after our teeth. We discovered that our teeth are different shapes because of the job our teeth have to do.
We were given a biscuit to eat and we looked in the mirror to see where the biscuit got stuck in our teeth! Ughh!
Mrs Felstead gave us a toothbrush and some toothpaste and showed us how to brush our teeth carefully. We had really clean teeth to go home with!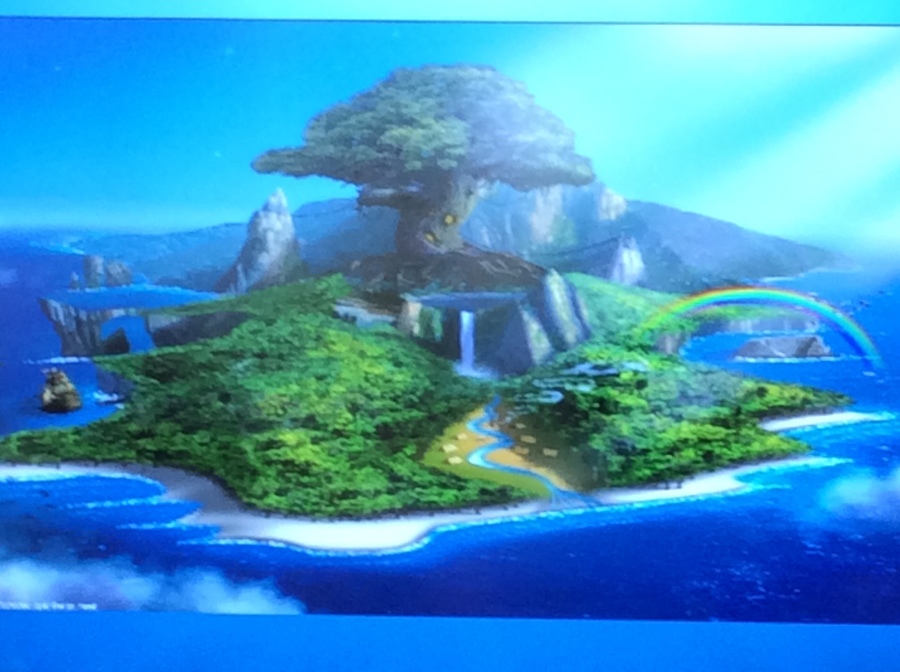 For our Literacy work we have been imagining what Neverland would be like. We had to use our sense of sight to describe what we can see.....
Tyler-Jack - "There is a glistening waterfall."
Poppy - "If you fly over Neverland you will see a beautiful rainbow and a splashing waterfall."
We used our sense of hearing to describe what we could hear when Miss Horrill played some sounds for us....
Brooklyn - "I can hear chattering monkeys"
Brandon - " The sound of clicking made by the crocodile.
We used our sense of smell to describe what Neverland might smell like as Miss Horrill squirted something into the classroom and we passed round a bag of herbs to smell.....
Aidan - " It smells of lemons."
Nevaeh - " I can smell fresh, sweet blossom."
Writing
This term we are trying really hard to develop our writing skills. We looked at a picture and discussed what we thought was happening. Can you see the egg shaped moon? Conrad thought a fire breathing dragon was going to hatch out! Mrs Felstead challenged us to use two adverbs in our writing.
The beautiful girls crept slowly to the big window. - Charlie
Can you spot the adverb in Charlie's writing?
Keeping healthy
We have been discussing ways to keep ourselves healthy. A sports coach from the school sports partnership came in to work with us. We found out that we should be doing 60 minutes of exercise every day. We also found out that when we do exercise our heart rate increa
We talked about which foods are good for us and why. We had to sort the basket of food into the different food group of proteins, carbohydrates, fruit and vegetables and fat and sugar. Did you know that foods with carbohydrates give us energy? We need to eat foods with protein to help our muscles grow. We should only be having foods high in fat and sugar occasionally!! Miss Toon looked worried about this!
Can you spot which foods have carbohydrates in them?
Do you know which foods give us proteins?
Sugar!
We were shocked about the amount of sugar you get in a jar of chocolate spread 200g)! (one of the bags in the photo)
We found out that weetabix is a good breakfast cereal as it has a small amount of sugar in i
SPRING TERM 1
We have an exciting topic planned for this term - Fire! Fire! We will be looking at events that took place leading up to the Great Fire of London and using historical sources to find out why the fire spread so quickly. We have a drama company coming in to help us re-enact events which we will show everyone in our class assembly (details to follow).
Our PE days are:
Wednesday with Mr Mason
Tuesday swimming at King Edward V11
Please make sure children have their PE kits and swimming kits on these days. Please make sure your child has trainers that fit for outside and inside.
Drama - The Great Fire of London
We had great fun acting out the events of the Great Fire of London. Can you guess who Connor and Nevaeh are dressed up as? When we got back to the classroom we wrote about our drama work.
My favourite part.....
"I liked throwing buckets of water on the fire" - Logan
"it was funny dressing up" - Kyle
"I liked being the fire" - Lyla
Maths 7.2.17 - 3D shapes
We have been investigating the properties of 3D shape this week using the words edges, faces and vertices. Do you know which shape has 3 faces?
Welcome to our parents.
After our brilliant assembly where we told everyone about the Great Fire of London we invited our parents to spend some time with us in our class. We had to build a house using the construction sets. We were being really creative with our ideas and we had some great help from our parents.
30.1.17 -Which material is a good insulator?
In science this week we had to carry out experiments to answer this question. We discussed what things keep us warm and our houses warm. We tested cotton wool, cardboard, foil and polystyrene by wrapping up a jug of hot water with a thermometer in. We had to read the temperature on the thermometer every minute to see which material kept the water warmest for the longest. We were really surprised by the results as lots of us thought cotton wool because it was fluffy but it was cardboard that was the best insulator.
Science - Which material is waterproof?
This week in science we have been testing different materials to make our house roof. We decided that the roof needed to stop the rain coming in. We learnt that the word waterproof means it will stop the water soaking through. We built a house with a partner then we tested different materials by pouring water ov
Science - Which spoon is best?
This term we are looking at everyday materials and their uses. We became scientist for the afternoon and tested different spoons for different jobs to see which one was the best. We tested metal, wooden and plastic spoons to stir a hot pan, stir a cup of tea, eat some cereals and mix a mud pie.
Amy - "The wooden spoon is best for the hot pan because it has a long handle and I won't burn my hand."
Tyler-Jack - "The metal spoon will get hot in a hot pan."
Eithan - "The plastic spoon will melt in a hot pan."
Trinity - "I can't get the wooden spoon in the mug!"
Aidan - "The plastic spoon fits in the mug."
The Great Fire of London.
We have been finding out about how and why the fire started. Watch us telling you all about the fire and see if you can answer these questions?
Do you know when it started?
How did the fire start?
Where did the fire start?
How did they stop the fire?
ICT - Fire! Fire!
We are getting really confident in the ICT suite. We have used Google to find images of The Great Fire of London and copied and pasted them onto our own work page. We have also used a paint program to create our own pictures. We had to have a steady hand to draw the houses. Some of us used the shape tool to create our houses. We had fun with the spray can and different colours to create the fire.
Maths - Place value
We are working really hard to understand place value. We can partition numbers into tens and ones. We are going to use this to help with some hard additions and subtraction sums!
Autumn Term - 2nd Half
Take a look to see what we will be doing in the run up to Christmas. We will be spending 5 weeks on our RE based topic before we get into the Christmas madness!
Our PE days are:
Wednesday with Mr Mason
Tuesday swimming at King Edward V11
Please make sure children have their PE kits and swimming kits on these days. Please make sure your child has trainers that fit for outside and inside.
Literacy
We have been looking at the story of Rama and Sita as we have been learning about the festival of Diwali.
We can recite the story using some amazing words.
Multi-skills afternoon
We had a fun afternoon with children from some other local primary schools. We had a go at lots of different sports skills.
Can you tell the time?
We have been learning how to tell the time when it is o'clock, half past, quarter to and quarter past. After working hard in class we had a time treasure hunt outside. We had to find the matching time written in words to the clock faces on our sheets. When we found a match we had to write down the letter that went with the written time. If we found all the letters it spelt a word. Lots of us worked out the word because we were great at matching the time!
Keep practising telling the time at home.
Spelling
The children are trying really hard to improve their spelling and using their phonics when writing. They are learning how to spell the common exception words for Year 1 and Year 2. The children should be able to spell these words correctly by the end of Year 2. Please help your child spelling some of these words at home. We suggest picking 5 a week and display them on your fridge or cupboard doors. There are lots of ways to learn these words:
Make up a pneumonic (because - big elephants can always understand small elephants)
look, cover and write
Break the word up into smaller chunks
Reading
We have been using an online reading program for one of our activities in guided reading. There are lots of books and reading activities to do and if we complete them we win eggs to buy things for our virtual house! Some of us are completing the activities and moving up to new levels.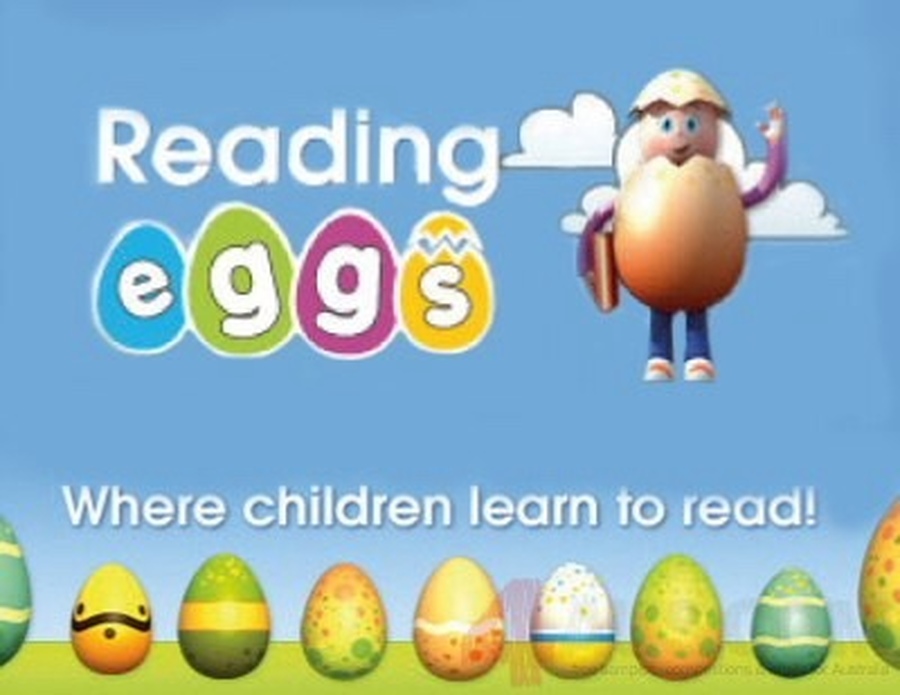 Homework
The children have their own usernames and passwords, which can be found at the front of their reading diary, so they can access the program at home for continual homework. We would like everyone to move up a level every 2 weeks.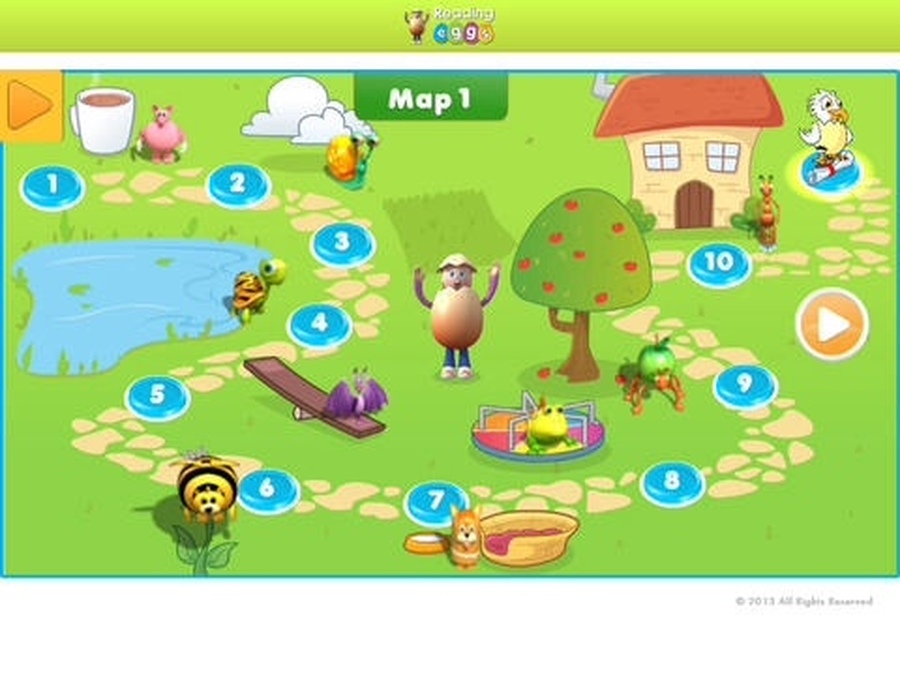 Maths
We are all working really hard to read, write and order numbers. We are all working at different levels, some of us are working with numbers over 100!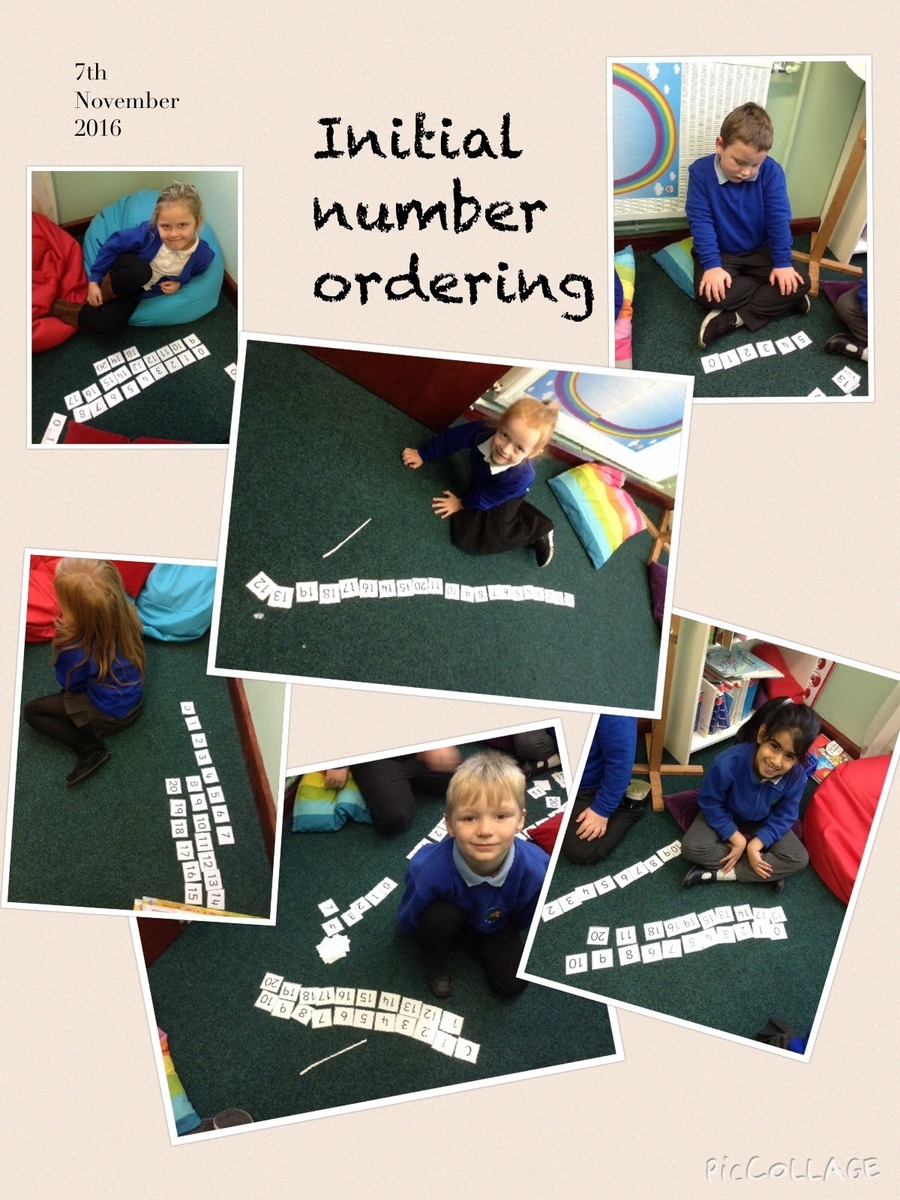 Science
This terms science is looking at living and non living things. We went outside to find things. We had to do some thinking and discussions with each other.........
"Is a leaf off the ground living?"
"Is a leaf on a tree living?"
Autumn Term 2016 - Here's what we plan to cover!
Science 3.10.16
Our big question was....
Does twisting make things stronger?
We looked at things that were twisted like a sweet wrapper, pasta, book binding and the shaving from a sharpened pencil. We discovered that twisting is a force that can change the shape of some materials. We used pipe cleaners to make a person but we had to twist the pipe cleaners to make them strong.
Harvest 28.9.16
Every class have their own vegetable garden and it was time to dig up our vegetables. We were amazed at the funny shapes of our carrots. The beans grew well and we got some beetroot as well. We had to display our vegetables alongside the other classes but unfortunately we were not winners this year!
The whole school walked down to St David's church for a special harvest service. We told everyone about the life cycle of a fruit tree and showed them the plum jam we made in class.
Science 26.9.16
Our big question was...
What can stretch and twist?
We have been talking about what a force could be. We wanted to know what different forces could do to different materials. Miss Toon tested the force of stretching by putting on a pair of tights! The tights needed to stretch and twist to fit. We wanted to find out what other materials stretch and twist.
Leighton found out that foil rips if you try and stretch it but it will twist.
Aidan said "The sellotape can twist but does not stretch."
Tyler said "The balloon will stretch and twist, we could make tights out of it!"
Maths 19.9.16
We helped to make salt dough ready for our science lesson. We had to use the weighing scales to weigh 200g of flour and 100g of salt. We then mixed them together. We used our capacity knowledge to measure 150ml of water and added that to our mixture. We had fun mixing the dough and got our hands messy!
Science
What forces can you use on salt dough?
We all had some salt dough and discovered that we can use lots of forces to shape our dough.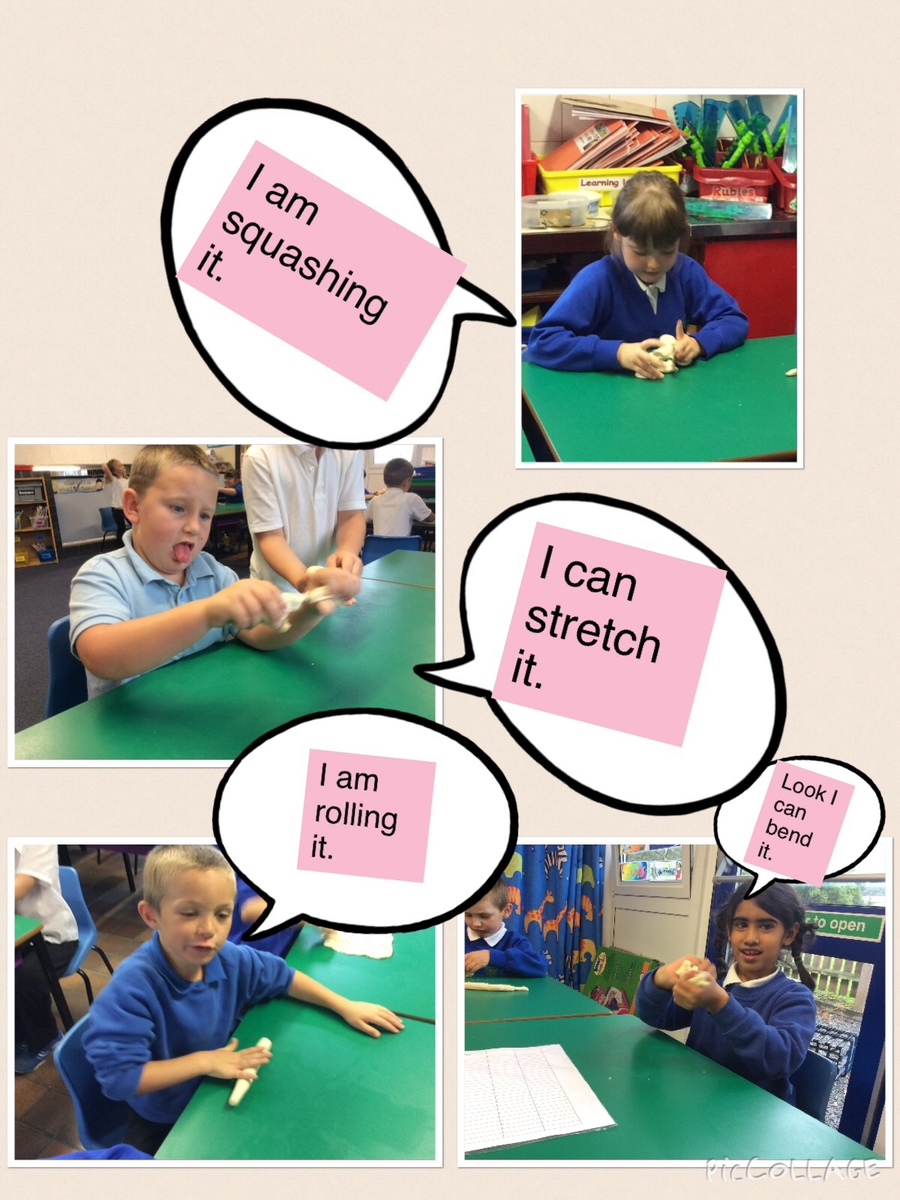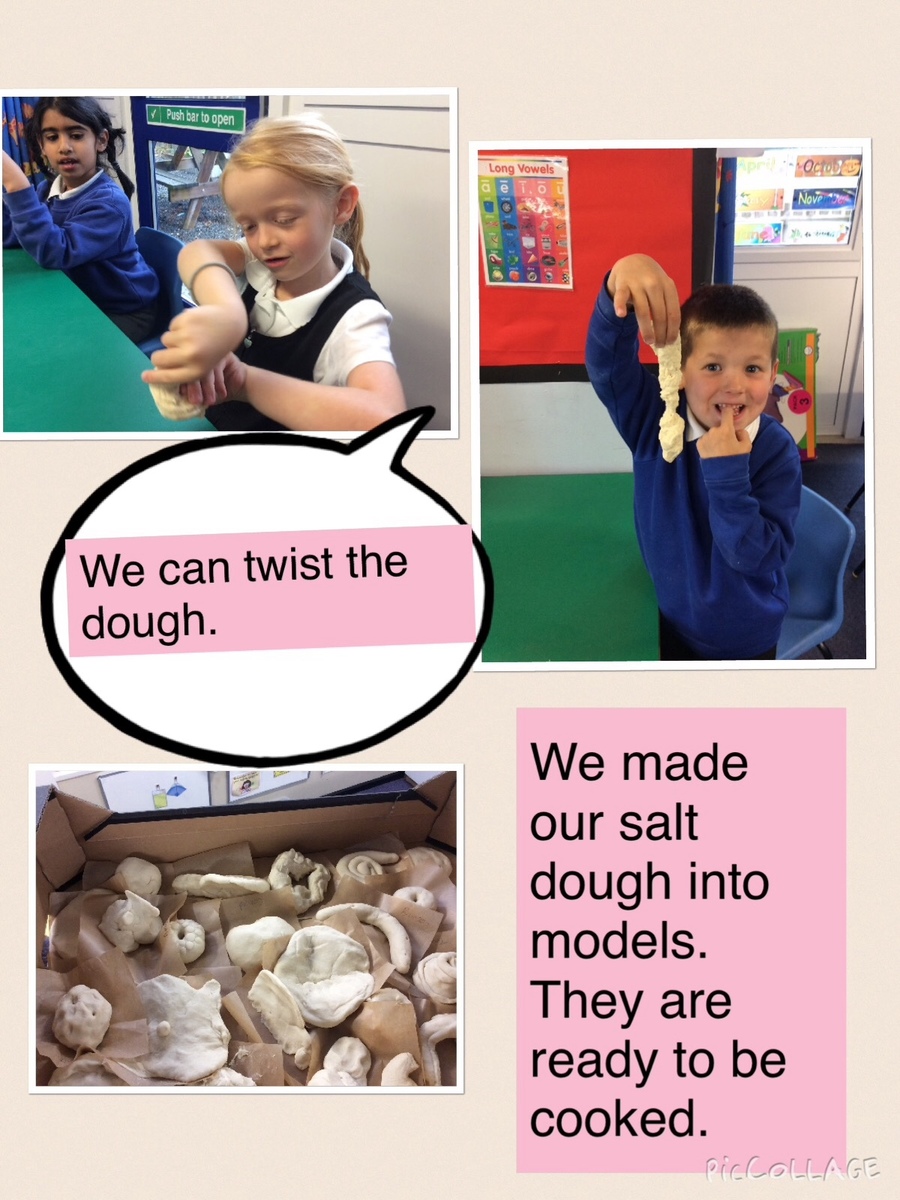 Roald Dahl Day 13th September 2016
We have been celebrating Roald Dahl day in school. He would have been 100 years old if he was still alive. Some of us came dressed up as our favourite character from his books or we wore yellow which was his favourite colour. Can you guess who we are?
We have read and watched the story of the BFG and made our own dream catchers using different materials.
We also like the story of The Enormous Crocodile by Roald Dahl. We attended a workshop in the hall where we got to act out the story. We enjoyed acting like the Enormous Crocodile with an angry face!
Which elastic band can the stretch the most?
12th September 2016
This was our big question in science this week. We discussed in groups how we could answer this then we carried out our testing. We had a lesson on measuring length in maths in the morning so we could use this skill for our testing.
We have made a great start to the year. In science we are exploring the properties of materials and their uses. We had to find out which material was best to tie labels onto our potion bottles.
Kyle said that the string is flexible which makes it easy to tie.
Aidan discovered that the wire was bendy but still too stiff to tie.
Nevaeh told us that the cotton thread was too thin and she couldn't handle it!
During our guided reading carousel the children get to use the role play area which has been set up as potion shop. The children have loved visiting it and making their own potions, writing down recipes, buying and selling potions and making labels for bottles.
Mad Science!
What a fun morning we had with the mad scientist who visited our school. We learnt all about atoms. We found out that in solids atoms are close together but in liquids they are apart. We had a go at making slime which involved some slow and fast stirring to move the atoms around. We then had to use our hands to squeeze the slime together.
Tyler found his slime to be very stretchy.
Connor could twist his.
We also discovered that the slime could bounce if you rolled it up into a ball.
Summer 2 (scroll down to see the finished films)
We are going to make our own movies! We have looked at some stop motion animation like The Lego Movie to give us some ideas.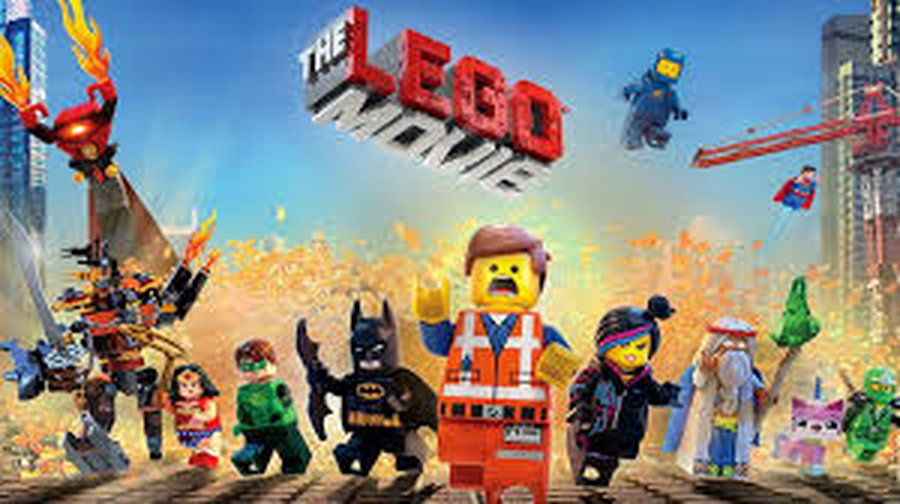 We have planned our short stories and drawn a story board. We have made the scenery and the characters who are going to star in our films. We will be using the IPads to make our movie using the Lego Movie App.
Kayden - " Do you like my character? I have used Lego and playdough."
Damon - "I am making a car for our movie."
Emma - "The Joker is in our movie. He might ride in a pram!"
We looked at different film posters and discussed what was good about them. We then made our own film posters using big writing, colourful pictures and a catch phrase.
Making the film was fun. We built our sets and positioned the Ipad. One of us moved the characters and one of us took the pictures to create the film. We had to think about how our characters were going to tell the story - this was difficult!
In literacy we looked at what happens in an interview. Then we thought of some good questions we would ask the characters in our film. We even pretended to be the characters ourselves and ask and answer the questions!
Emma, " How do you feel when you get broken?"
Reahana, "Why are you so evil all of the time?"
Jack, "What is your suit made of?"
Nathan, "Do you like Superman?"
We also made some wanted posters for our evil characters! Mrs Felstead challenged us to use a possessive apostrophe, a question mark and an exclamation mark in our work. Lots of us managed this!
Now showing on a screen near you.... Gemstones Movies!
Science
We have enjoyed the summer sun by going outside to identify the trees we have on our school grounds. We have lots of Oak trees, birch trees, hawthorn, holly bushes and pear trees.
Summer Term 1
Science
We have been learning about different habitats and what plants and animals live and grow in them. We used the Internet to carry out some research to find out about rainforests, the Arctic and under the sea. We looked at the types of habitats mini beasts like in our school grounds.
Charity work
As a class we have decided to support a charity. The charity we chose is Cainine Partners who train dogs to help people with disabilities. We invited someone from the charity to come in and talk to us about what they do. They brought one of their dogs in and showed us some of the amazing things he can do to help people. He can jump up and press buttons, put clothes in a washer, pick things up off the floor, and take of gloves! We learnt that the dogs get treats every time they help. We are going to help the charity by raising some money for them. We have decided to run a drinks stall at our sports day.
Reading
After the visit from Canine Partners we were all talking about dogs! We read some information about dogs and answered some questions. This also helped us to get ready for our SATs reading test.
Author visit
As part of our local area topic we invited an author to come in who lives in Coalville. His name is Kevin Adcock and he wrote a book called Adventures with Sir Maxwell. He read some of his book to us which was about a knight who is not always very smart or brave but likes an adventure.
Maths
We have been working really hard in maths this term to get ready for our SATs test. One area we worked on was fractions. We helped each other to learn about 1/2, 1/4 and 1/3's.
We have had a fun term with our superhero topic. Our role play area was great as we got to dress up as our favourite superheroes, write superhero words and make masks.
We used the story Super Daisy and the Peril of Planet Pea to inspire our own writing.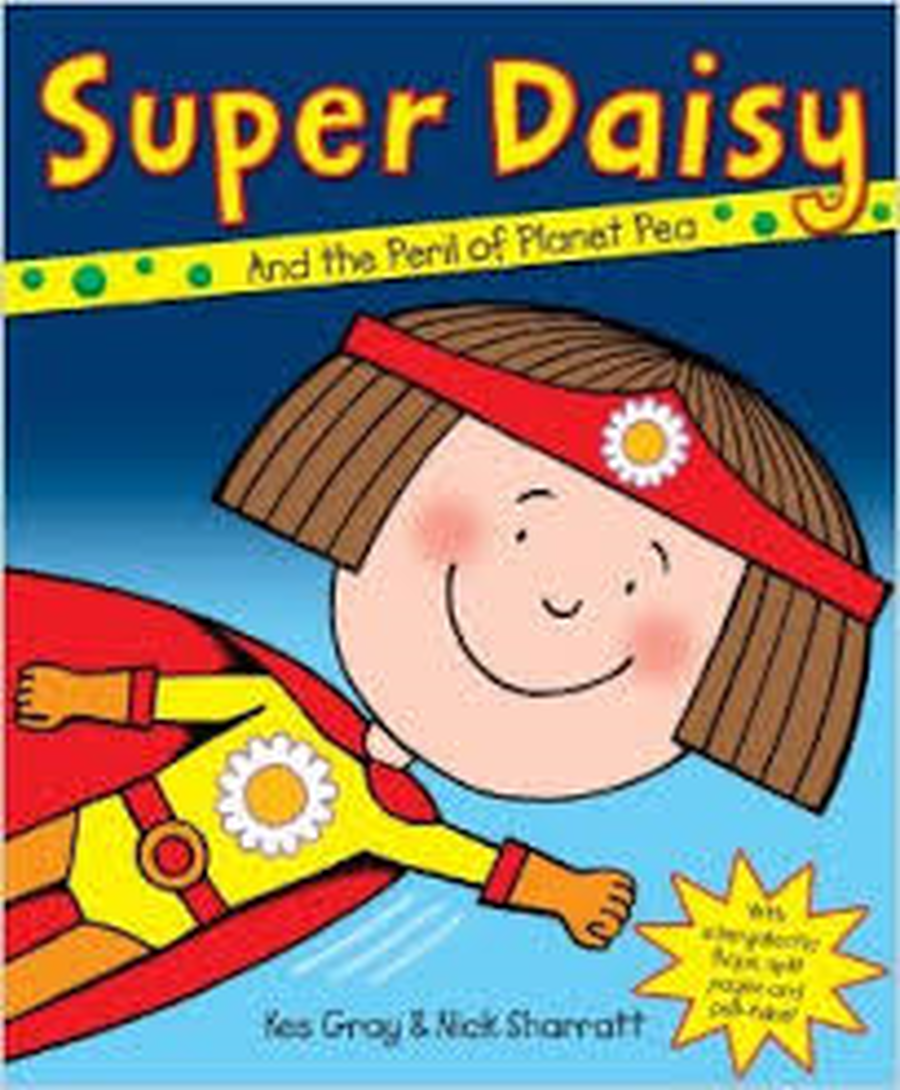 We had an eggciting time waiting for the chicks to hatch. We all had to guess which egg we thought would hatch first. When they hatched we got to hold the chicks and look after them for an afternoon.
Whilst we were holding the chicks we tried to think of some adjectives to describe them.
William said "They are so fluffy."
"Mine is really soft," said Jayden
"They are yellow," Kayden said.
Lizzie said "They go cheep cheep."
"Their claws are sharp," said McKenzie.
Art Work
One day we saw a rainbow above our school and we started to sing a song about the colours. We wanted to know how we get different colours so we spent an afternoon mixing colours to make new ones.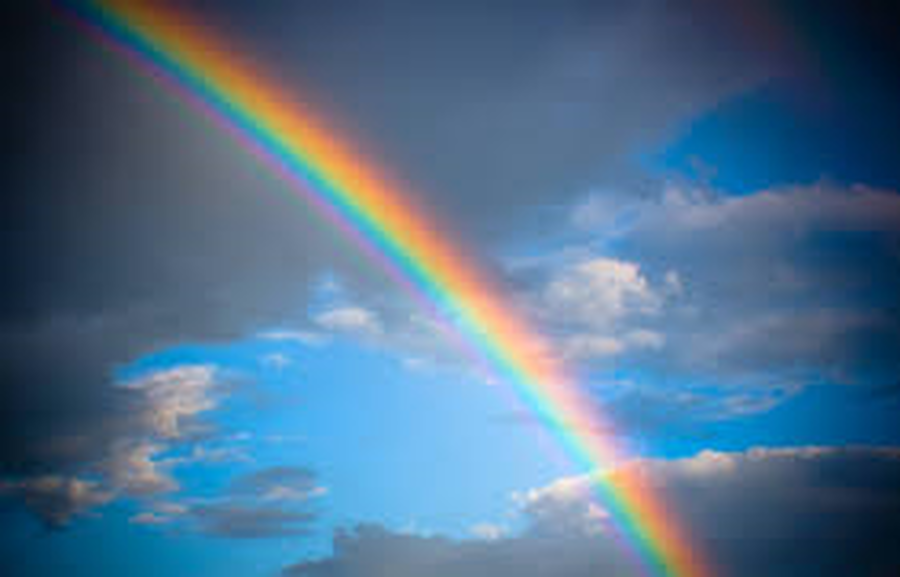 Oliver said "Red and yellow make orange."
Nathan knew that blue and yellow make green.
Kian said "Blue and red make purple."
We also decorated some wooden rabbits to take home for Easter. We used bits of coloured paper and some of the rabbits turned into superhero rabbits!
Spring Term
Our topic has been chocolate this term where we have used the story of Charlie and the Chocolate Factory to inspire our writing. We have been writing the story of Prince Pondicherry and his chocolate palace.
We have been trying hard to improve our spellings by learning some spelling rules. We are making our sentences more interesting by adding adjectives, adverbs and wow words. We have learnt about different types of punctuation where we asked Charlie lots of questions, we made lists of favourite sweets using commas and we are trying to use exclamation marks correctly.
We have enjoyed our dance sessions with Mr Lester and Mr Mason putting some different dance moves together. In swimming we are all improving our stroke technique and becoming more confident in the water. We even learnt how to rescue someone in the pool.
Mrs Felstead took two of us to a New Age Kurling festival where we worked with other Year 2 children.
As part of our collaboration of schools we had a fun art day where two other schools brought their year 2 children to work with us. We looked at the work of some famous artists from Italy, France and Austria. Some students from King Edward V11 came down to help us with our art skills.
In maths, we have worked hard to learn the names of all 3D shapes and how to describe them. Every morning when we come into the classroom we practise our times tables.
Materials has been our focus in science this term where we can identify what materials are used to make things with. We carried out experiments to see what happens when things are heated up including chocolate, yum yum! We carefully wrote up the findings from our experiment.
In Design and Technology we have been designing and making our own chocolate bars and wrappers. We used our shape work from maths and our understanding of materials to design and make our chocolate bars and wrappers.
Christmas
We had a great time walking down to the church to see the Key Stage 2 Carol Concert.
We have made some lovely Christmas decorations to take home.
Our Christmas Play, Christmas with the Aliens was brilliant fun.
We loved dressing in Christmas jumpers on the last day of term and having a yummy lunch with the teachers.
Merry Christmas!
October-Hallowe'en
We had a very strange day just before Hallowe'en when our teacher turned into a witch! We noticed one of her legs turned stripy after break then the other one did too! She had strange rings on her fingers and her skin became green. She didn't feel very well and eventually turned into a witch!
We did some great writing about what had happened.
October-Autumn Leaves
In Science we learned all about how plants reproduced by looking at plum tree and other types of plant in the vegetable garden. We decided whether foods were fruit (which contain seeds), seeds, stalks or roots.
We enjoyed playing with the fallen leaves in the playground.
Autumn Term Maths
We have been learning our times tables and using them to solve problems. We can use dividing to share numbers equally. We discovered how fractions share shapes and numbers equally too.
Welcome
We have welcomed a shiny new batch of children into the Gemstones class this year. We are working hard to show our Gemstones Values that we agreed at the beginning of term.
Our main topic is Jack and the Beanstalk and we have been learning about how the story is put together with an Introduction, Build up, Problem, Solution and Ending. We have 'story actions' that help us know which part of the story we are in.
We have been identifying different types of words (nouns and adjectives), and how we can choose interesting ones to make our writing more exciting. We put our best words in the Magpie's Nest so we can use them again.
In maths we have been measuring and comparing different sizes and numbers using < and > signs. The Enormous Crocodile has helped us decide which way the sign should point.
Our Science focus is plants and growing. We have been investigating where different foods have come from. We have looked at how flowers are pollinated, how plums develop and investigated how runner beans grow. We have planted runner beans and are looking forward to watching them climb our beanstalks!.
In Art, we have been looking at Vincent van Gogh and created our own vase of sunflowers.