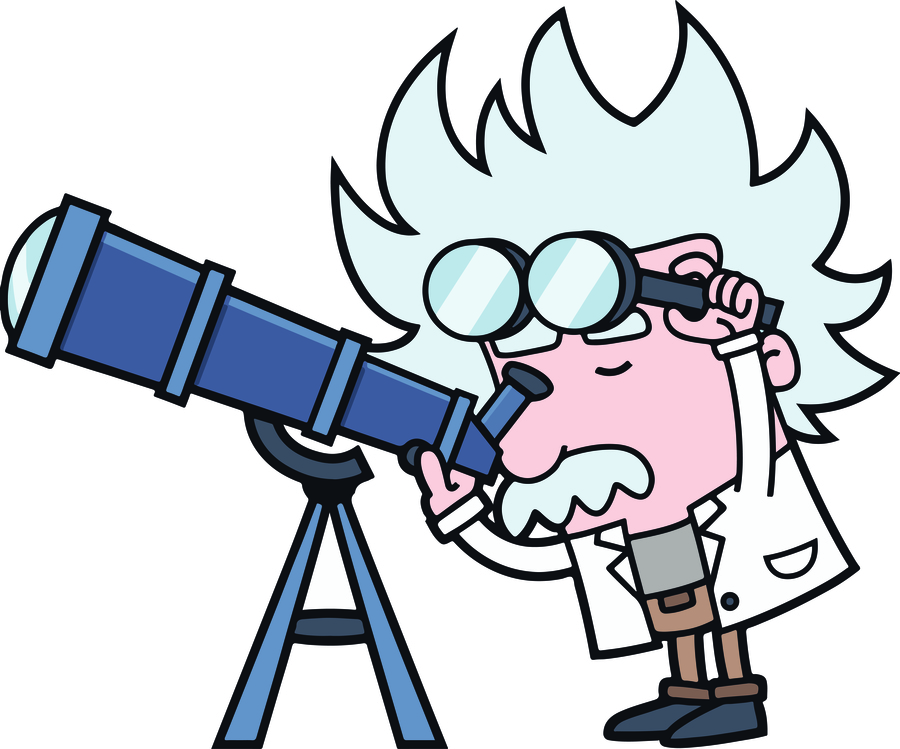 Welcome to our Explorers class page!
Autumn Term 2
Welcome back to the second part of our Autumn term. Our topic this year is Peasants, Plague and Pestilence, where we will be studying the cause and effects of the Black Death in the 14th century!
Below is what we intend to cover.
We are the Year 5 class. Mr Daren is our class teacher, Mrs Timson supports our class.
We hope you have had an excellent summer and are ready for the learning journey ahead. Our topic this half term is the terrible Tudors! We will be exploring the world of the Tudors, their rise and fall and lastly crime and punishment in Tudor times!
Here is what we plan to cover this term.
Roald Dahl's birthday at Warren Hills
As it was Roald Dahl's birthday today, we decided to celebrate his life and work by trying our hands at recreating artwork of his and Quentin Blake's. What do you think of our creations?
Science- life cycles of plants
We have been looking at the life cycles of plants this half-term and we recently identified types of seed dispersal. We identified wind, animal and gravity seed dispersal. Can you identify which seeds belong to which from the pictures below?
Welcome back after half-term.
This half term we are focusing on World War One and World War Two.
Below is what we intend to cover.
Famous 50
We have been asked to take part in a local community art display that is celebrating and recognising the lives of 50 men from Coalville who were the first men to sign up to serve in World War One in Leicestershire.
We were asked to create a an art design on a cut out of a soldier.
Here is what we have accomplished so far...
We decided to use old copies of newspapers from World War One to make seem authentic. We then added red to him to signify the suffering our soldier must have gone through during the war.
Parents in class
This term, we decided to to invite our parents in to make and decorate Christmas activities. The children and parents lots of fun and it was lovely to see how creative the children and parents could be.
Beaumanor Hall for World War Two Day
To enthuse and inspire the children, we decided to go to Beaumanor Hall for a World War Two Day as part of our World War One and World War Two topic. The children got a chance to see how coded messages were sent backwards and forwards; how top secret buildings were disguised to fool the enemy; how rationing worked and what you were limited to eating and also experienced a real life air raid drill!
Welcome to our Spring term Explorers!
This term we have swimming on the very first day that we come back (Tuesday). Please remember to bring a towel, swimming costumes, swimming hat and £1 for swimming.
Below is what intend to cover.
Maya exclusive!
As part of our topic on the Maya civilisation, we looked at a story in one of their sacred texts.The story was about two twins who play an ancient ball game with gods of the underworld (Xibalba) to free their father and uncle. We pretended to be the twins and and a journalist so that we could interview them for our upcoming newspaper report.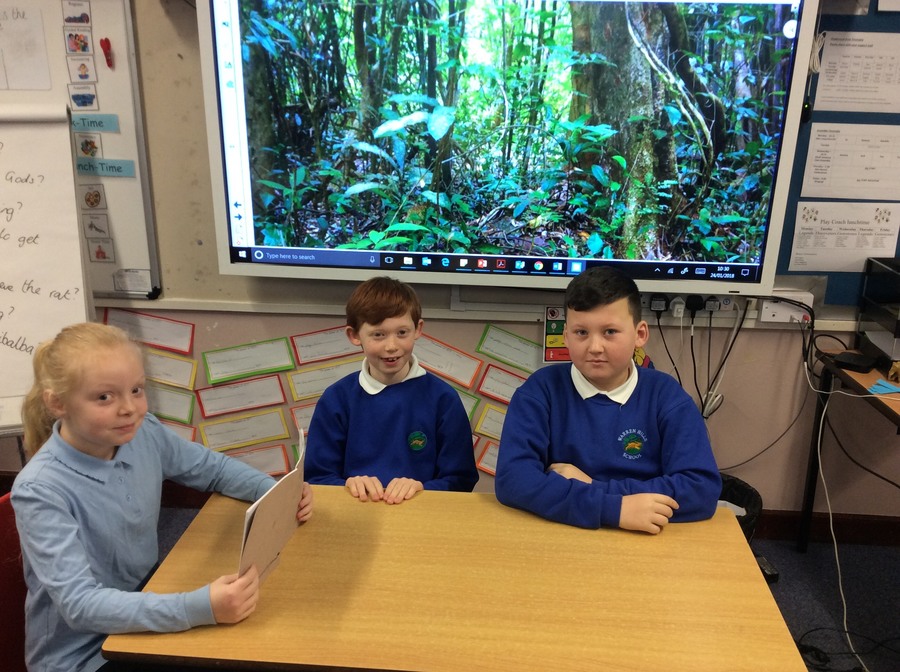 The great Maya disappearance!
How did the Maya civilisation end? Where did they go? Are they still here? The children investigated this using a range of sources and were therefore historians as they made their own judgements and explained in their own words the overall factor in their disappearance.
Science- Space, Sun and the Earth!
As part of our space topic, we had to gain a better understanding of the solar system and the world around us, as well as how the Sun affects our daily lives. In order to do this, the children made orreries which are models mad out of card that show the solar system and how the planets are spherical bodies.
Spring term 2
Welcome back to a new term of learning. We plan on covering the marauding and explorative Northmen from the Scandanivian countries of Sweden, Denmark and Norway, otherwise known as the Vikings. Below is what we intend to cover.
Longships ahoy!
Why were the Vikings so good at exploration? How did they explore to parts of America and beyond? Explorers analysed the Viking longships and discussed how each part was vital in making them efficient tools of voyaging as well as warfare.
May the force(s) be with you!
Our science topic this term is forces such as gravity, air resistance, water resistance and friction to name but a few! We investigated how to measure weight and not mass using forcemeters; we also made parachutes and investigated how parachutes are affected by different factors.
Welcome back Explorers to our Summer Term!
We still have Swimming on a Tuesday and we now have PE on a Tuesday, so don't forget your PE and swimming kits for Tuesday!
Below is what we intend to cover:
Autumn Term (1)
Mad Science!
As part of our Roald Dahl topic, Explorers were chosen to take part in a Mad Science workshop, which fitted in with our class book George's Marvellous Medicine.. The children were amazed by the power of chemicals and were then allowed to create their own sublime slime using ingredients found at home.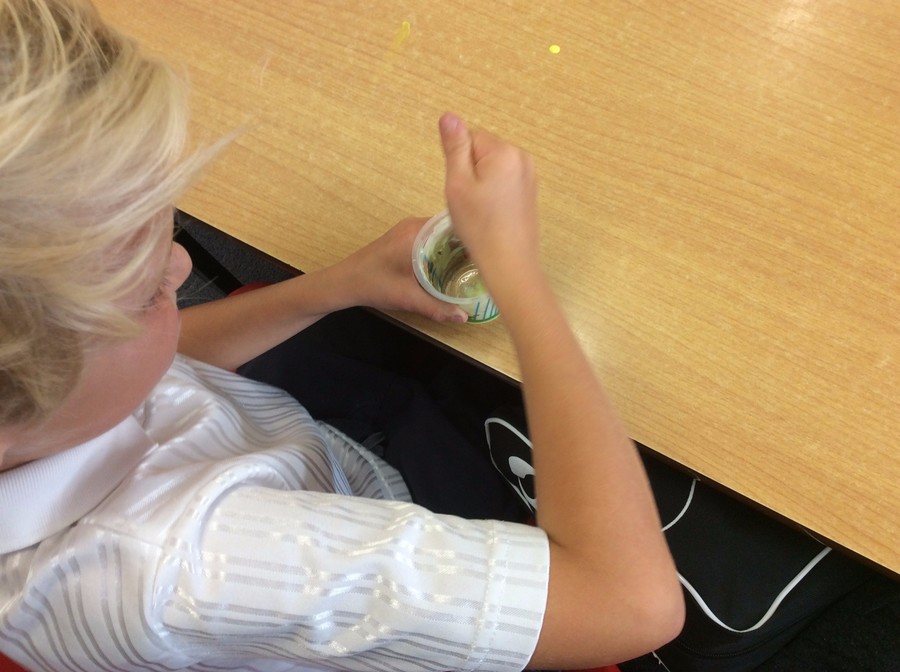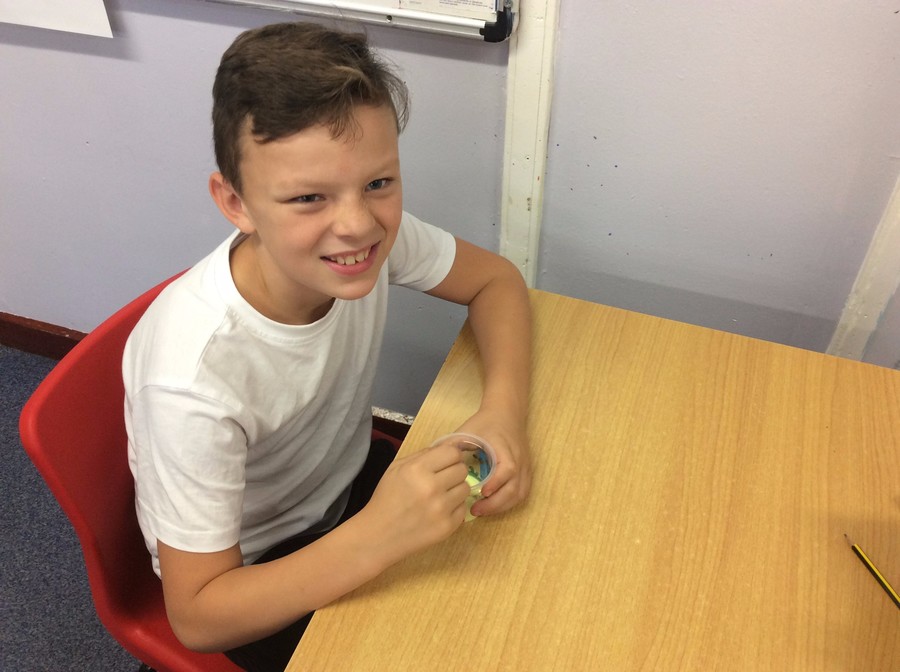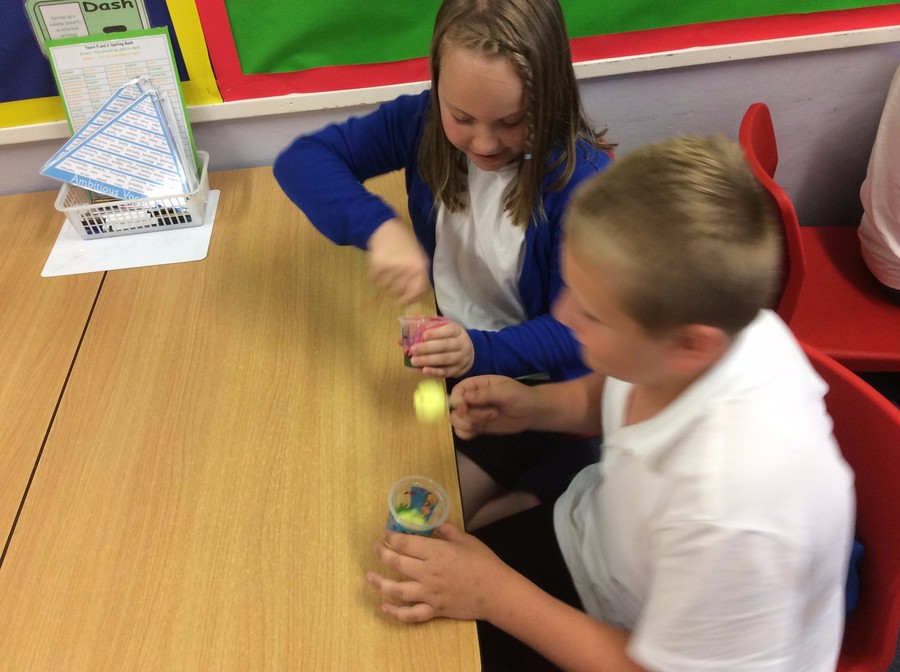 Physical Education
As part of our physical education, Explorers have been practising and refining rolling and travelling techniques with partners on mats. Some of the rolls that we covered were pencil rolls, forward rolls and teddy bear rolls.
Outdoor Maths
Explorers have been practising rounding numbers (up to a million) to the nearest 10,100,1,000, 10,000, 100,000 and even 1,000,000! We went outside where we wrote in chalk and played rounding games to make the process more fun and memorable.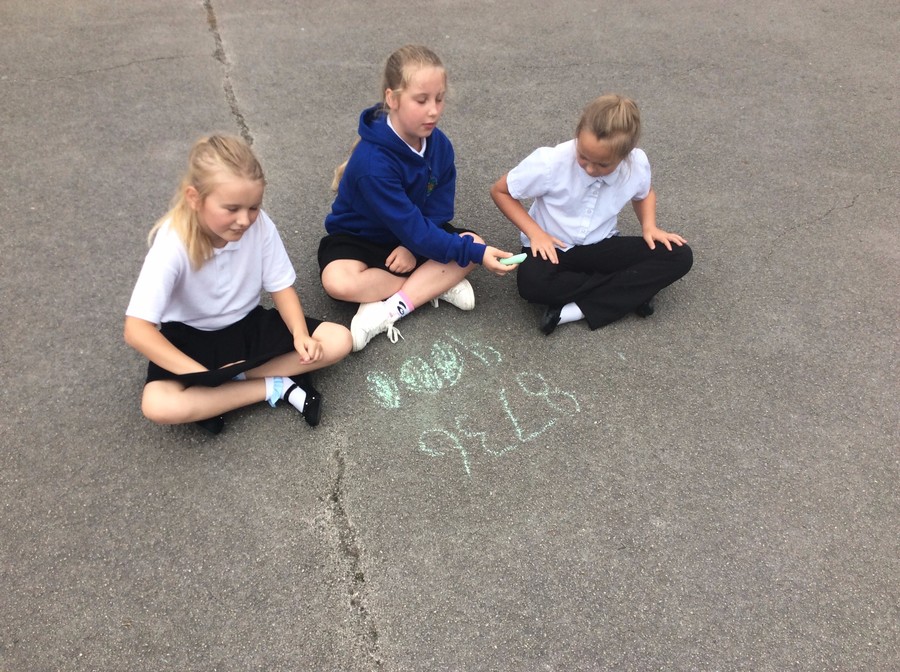 This half term our topic is Roald Dahl. We have been inspired by the works of Quentin Blake and have recreated some of his artwork. First, we used pencils and pens to create our image of George's wicked Grandma. After that, we then used Indian Ink and the sharp end of paintbrushes to create the quill effect that is so widely recognized in Blake's work. Once the sketches were dry, we then used watercolours to create our finished pieces of work.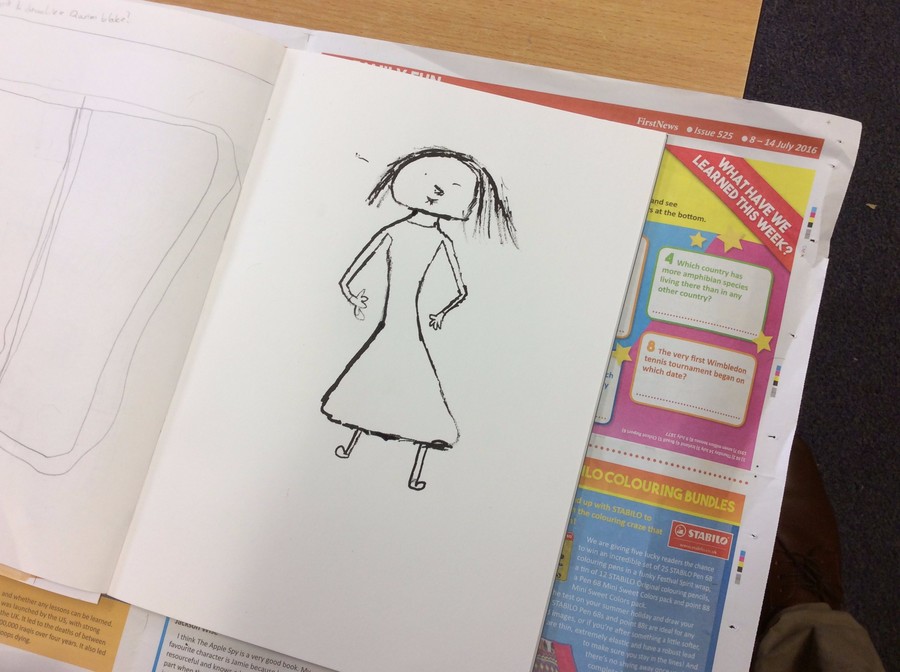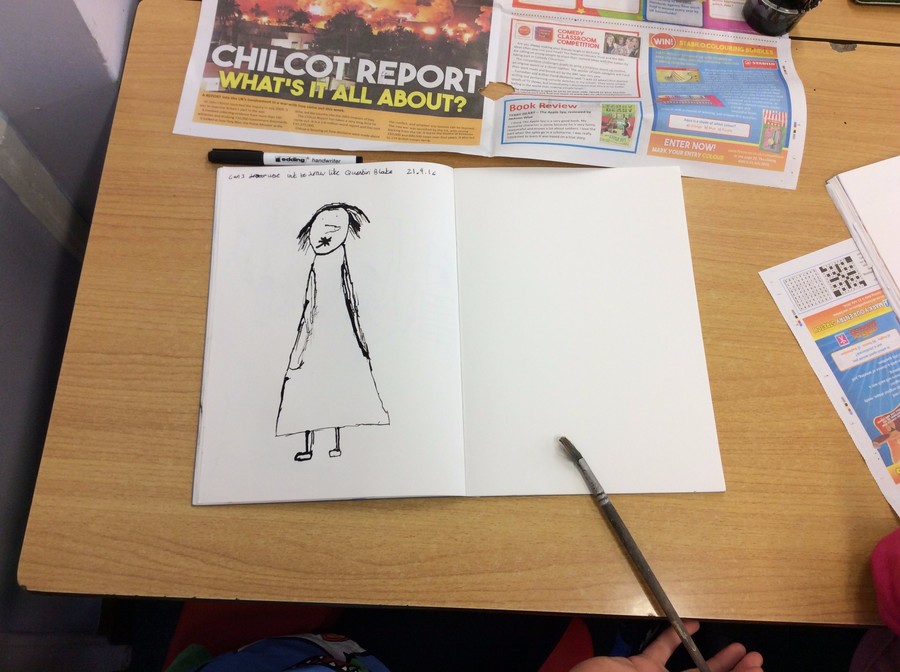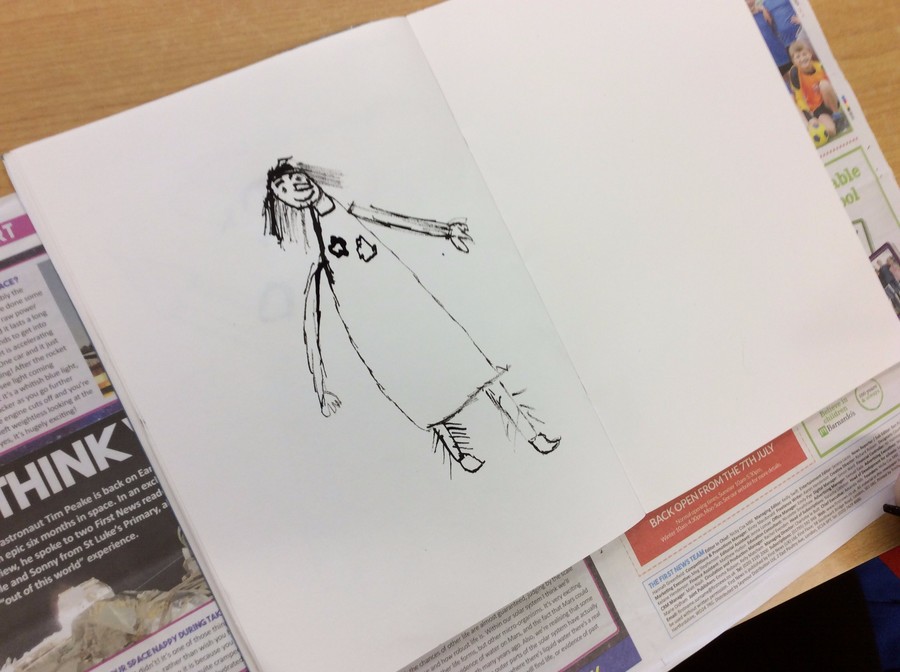 Harry Potter
Our topic this term is Harry Potter. We have been making paper owls and chocolate frogs; writing to Harry Potter and performing Harry Potter inspired duels for PE.
Physical Education
We have been performing Harry Potter inspired dances and duels with wands.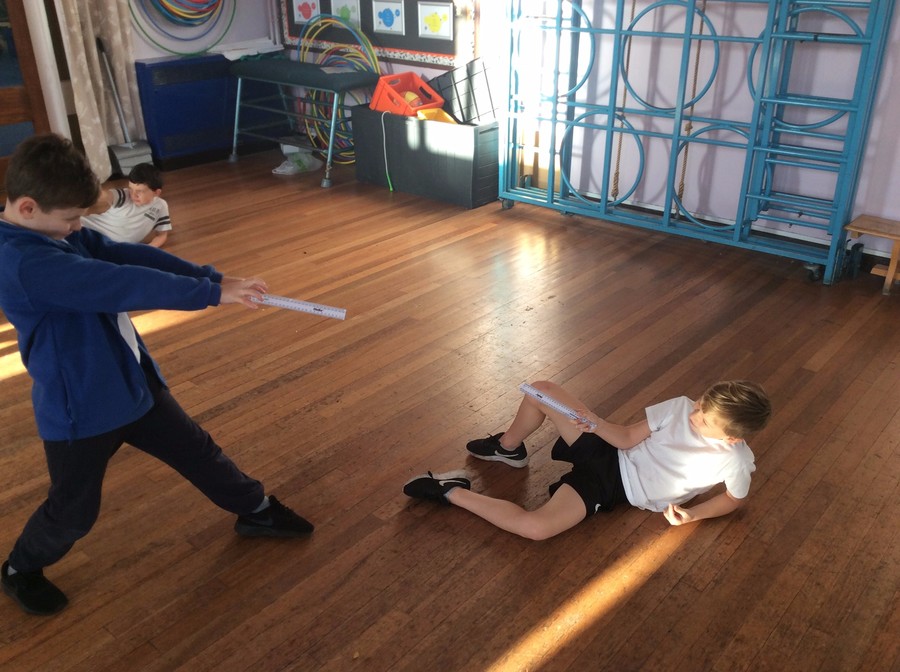 Computing
Explorers have been investigating different forms of communication as part of our coding project in computing. The children had fun creating messages to each other using semaphore flags.
Spring term
This term we have Swimming on a Tuesday and then PE with Mr Mason on Friday. Please remember to keep your PE kits in school and bring your swimming stuff with you on Tuesday.
Below is an overview of what we intend to cover this term.
As part of our topic on the Shang Dynasty, we decided to do some writing in Mandarin using ink and the sharp end of paint brushes.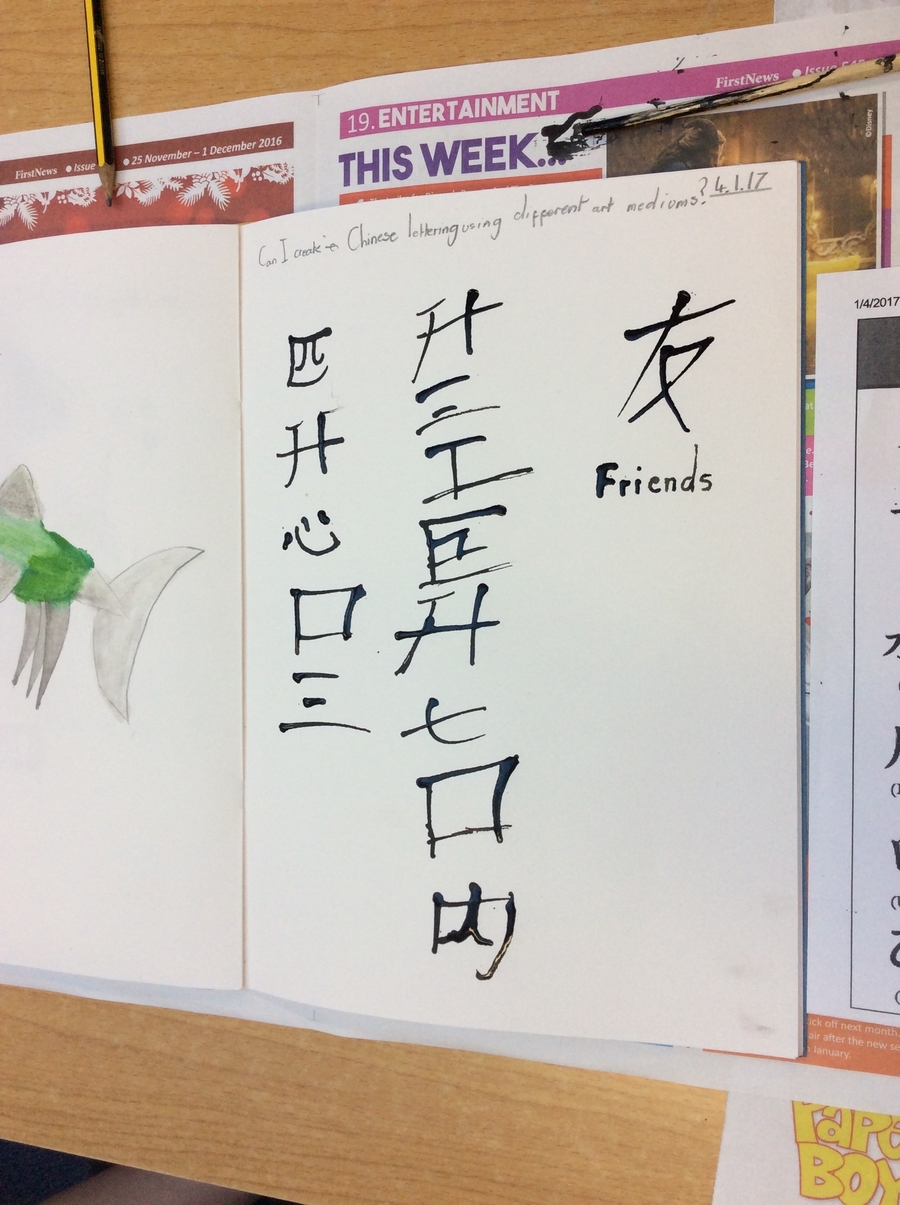 Science
As part of our topic on Earth and Space, the children measured the distance between planets and described them as spherical bodies using toilet paper and fruit.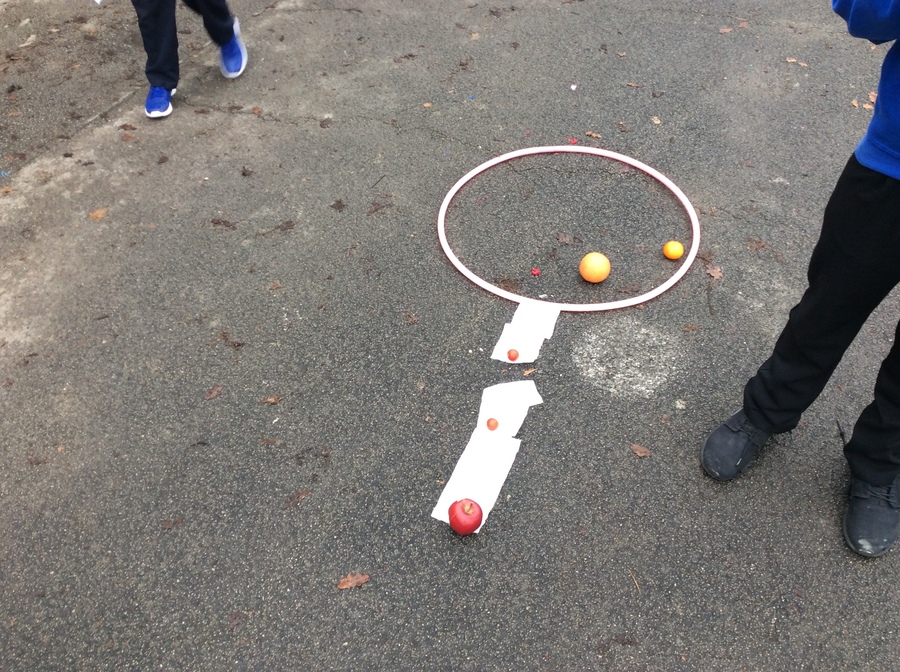 History
The children researched the afterlife and religious customs of the Shang Dynasty and then presented these facts to the rest of the class.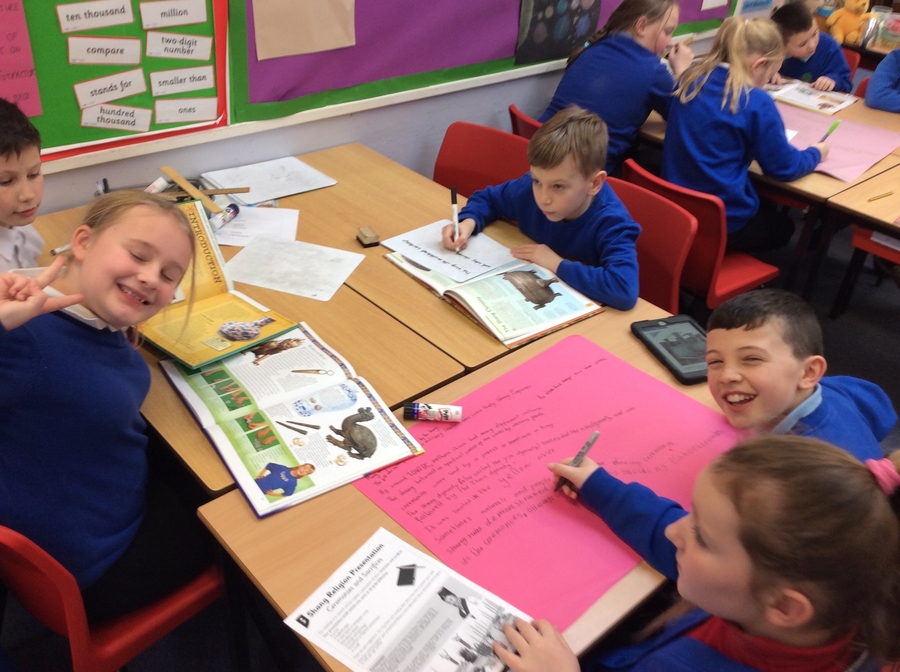 Literacy
In order to create a newspaper article about the battle of Muye, the children recreated the battle out on the playground. Using this as inspiration, they then created facts and quotes that they included in their articles.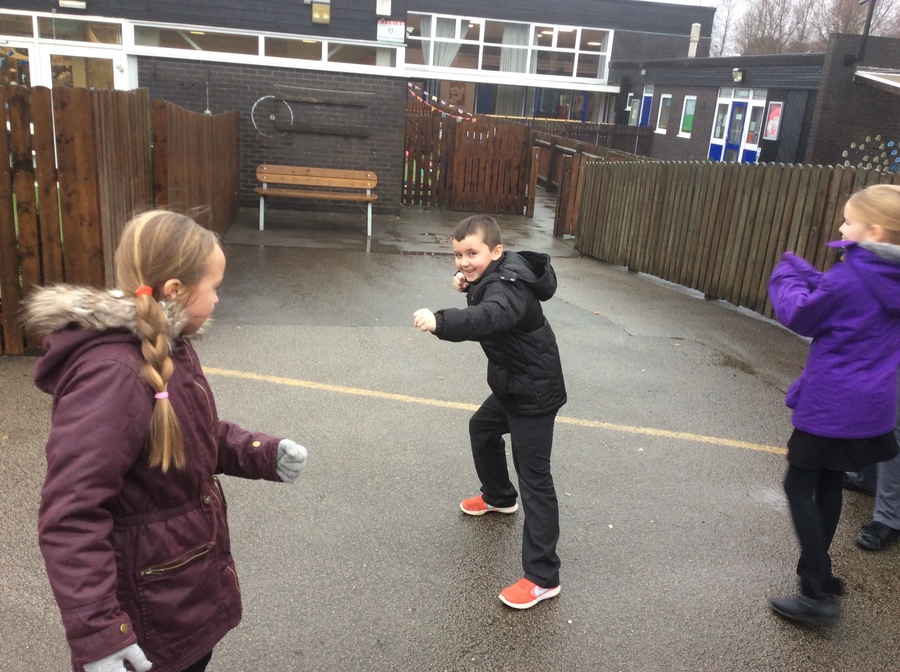 This half term we are studying the Anglo-Saxons. Here is what we hope to cover. Our PE day with Mr Mason this term is on a Thursday.
Reading Rocks!
Once an Explorer has read a book from the class library, they can choose whether they want their photo to go up on the class page; promoting reading of quality texts is important to encourage and inspire children and the reading of the Explorers has made us very proud.
We have been investigating forces by using parachutes to investigate how we can affect air resistance. The children changed the size of the bags as well as the string to see the effect on the speed.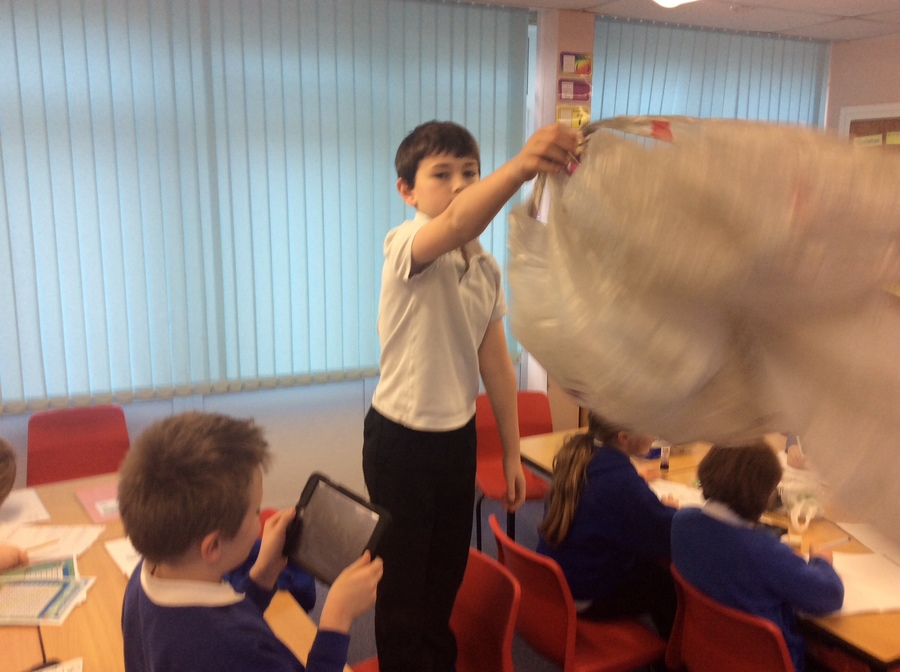 As part of our topic on the Saxons, we were lucky enough to have a Saxon day with some very special guests. The children (and teachers) got to dress up in Saxon clothes and learnt about their culture; what they ate; who and what they believed in and much more!
Summer 1
Welcome back Explorers! We trust you have had a good half-term and have come back ready and raring to learn. Below is the topic map which details what we want to cover this half term.
Summer 2
Welcome back Explorers! We hope you are ready for the last push until the summer! Here's what we plan to cover this term.
Drama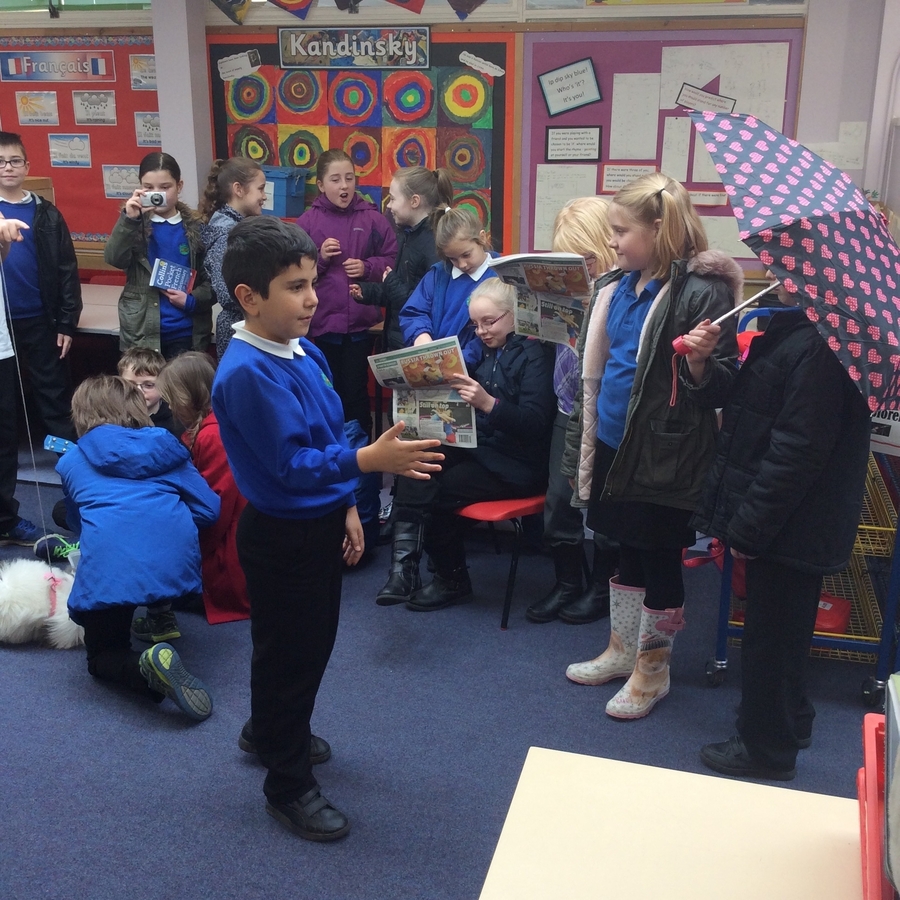 Recreating the scene at the Paris train station using freeze frame.
RSPB Birdwatch
We took part in the 'The Big Birdwatch 2016'. We made fat balls using lard, muesli and bird seed and placed them in the school garden for the birds tThe next day we went out on the field to count the number of birds we could see. We submitted the data on the Internet as part of a national survey. In Maths we will create graphs to present our data.
Religious Education
Our Sikhism Day
Year 5 and 6 joined together to learn about the Sikh religion. We found out about the 5 K's, the Gudwara and even tasted traditional foods during our own Langar.
Coming up...
Next half term our topic is 'Titanic'. We are excited about the teaching and learning ahead!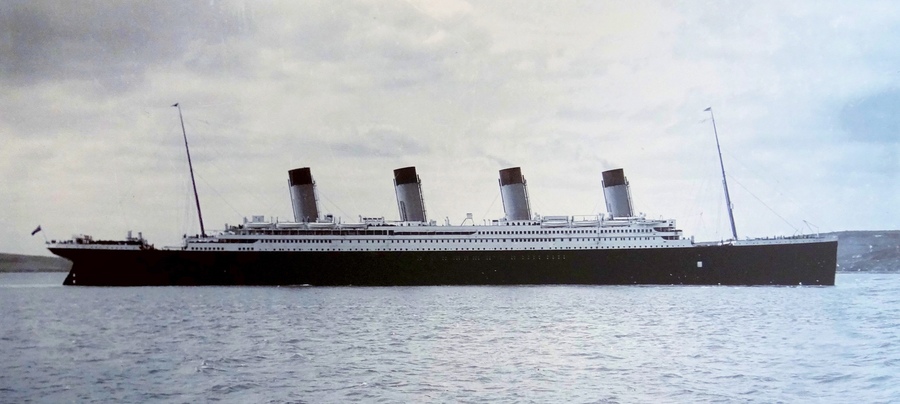 Trips/Visits
We (Year 4, 5 and 6) went to Castle Rock to watch a Science presentation all about mining. Some of the children went on the stage and played the part of miners in the Victorian times. We even got to see some live Science experiments, a real treat!
Explorers meet our school chicks!
Happy Easter!
'They are so cute.' 'The chicks are really fluffy.'
Physical Education
In P.E. we are learning and practising hockey skills. We really enjoy working with our friends from Forest Way, who come with their teachers, to join in with our lesson every week.
Science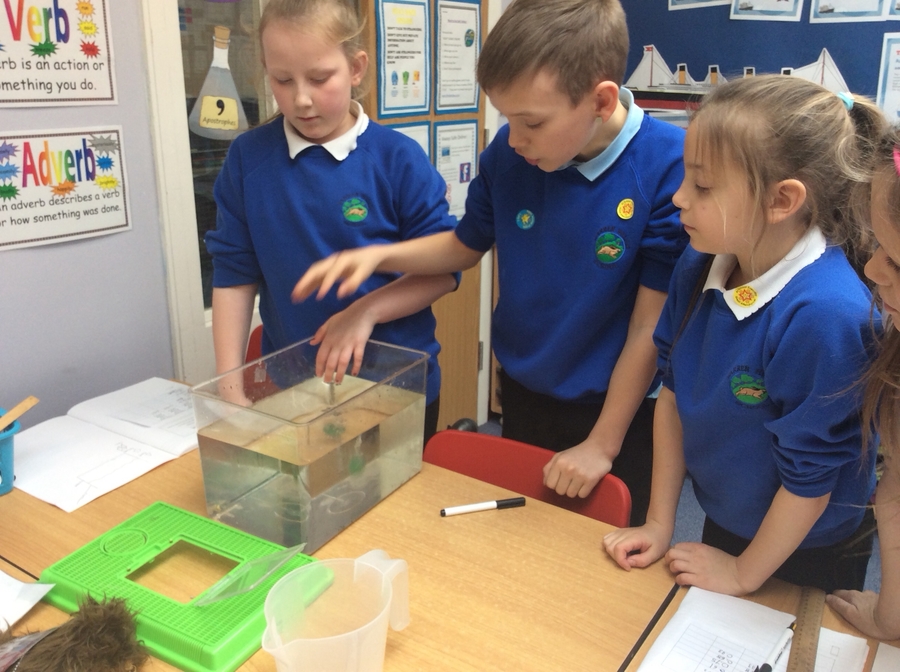 In Science we have been investigating forces.
'We were dropping different types of 3D shapes (made out of plastercine) into water to see which would drop the quickest. We were investigating water resistance, I think the activity was fun!' (Year 5 pupil)
Creative Curriculum
Explorers and Investigators spent the morning in role as passengers on board the Titanic. We had a First Class dining experience where we were served by waitresses and drank juice from teacups. Very posh! Then we had a Third Class dining experience where conditions were much more basic! We really got into role and wrote some excellent letters of complaint to White Star Line after this exciting learning experience.
Reading
In Explorers we love reading! We try to read a variety of different text types e.g. newspapers, magazines, dictionaries.
'I love Harry Potter!' 'Adolphus Tips is epic!'
'My favourite book Grandpa's Great Escape by David Walliams.'
'The Skullduggery books are the best!'
Happy St Patrick's Day from Explorers!
We dressed in green to celebrate St Patrick's Day. We also had great fun watching a production of Pinocchio in the morning and writing about it in the afternoon. What a fantastic day!
'The show was really funny because the characters used different voices.'
'I liked the songs that were in the show.'
'There was a twist in the show that made it different to the book version. It made it really funny!'
'It was funny, fun and sad at the same time!'
'The best part was the giant elephants dressed as ballerinas!'
Cooking
We made Easter nest cakes using chocolate and cornflakes. We topped them with Mini Eggs, delicious!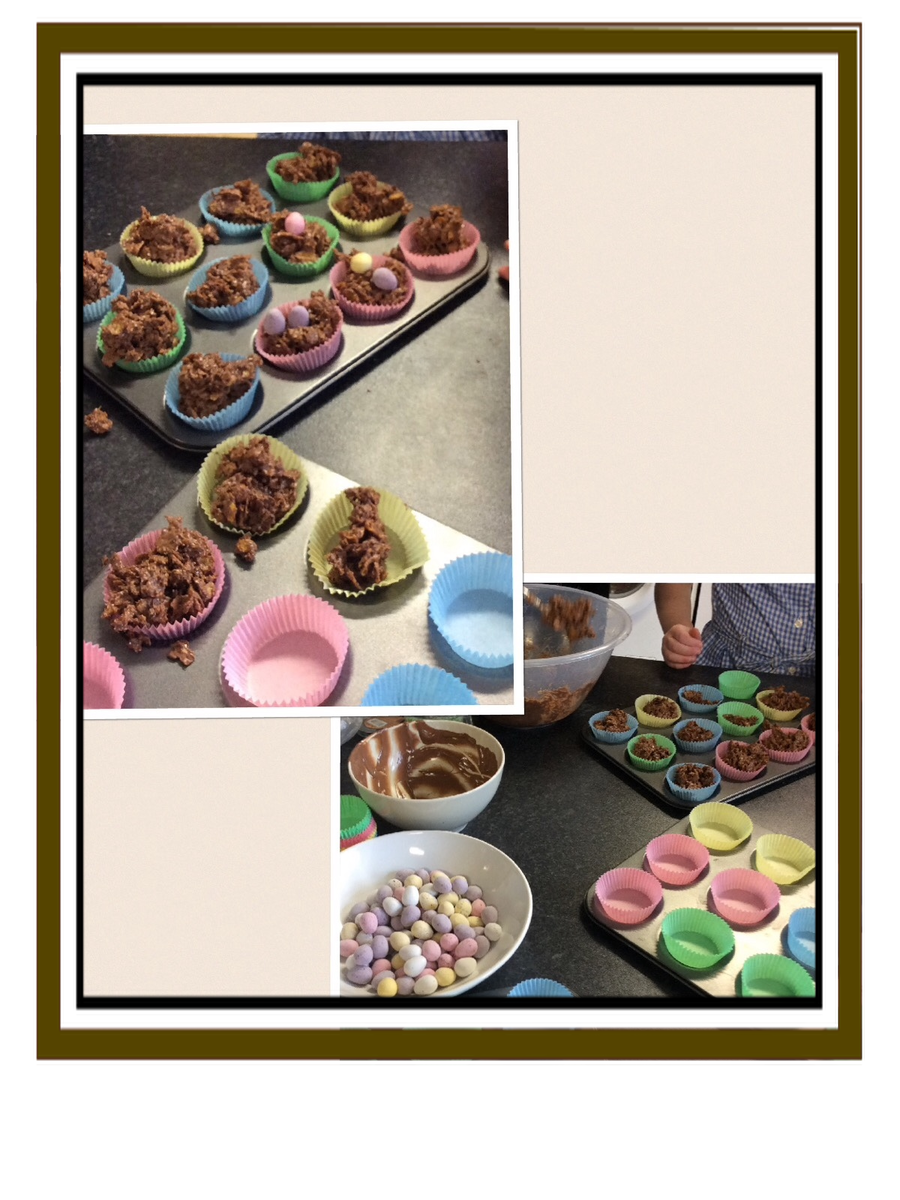 Art
We designed our school rabbits with a Titanic theme by decorating them with blue paint and sanEach rabbit was given a White Star Line label and a life ring.
'We gave each rabbit a life ring to make them look like rescued passengers.'
'We used a dabbing effect with the paint to make the bunnies look textured.'